Welcome to the University of Utah College of Nursing
Research innovations, health care reform, and aging populations mean that the way we practice care is guaranteed to change, and our students must be prepared to thrive. At the University of Utah College of Nursing, our goal is to be out in front of that change, leading the way and helping to ensure that the nursing profession is prepared for the challenges and opportunities to come.
Clinical Experience
The University of Utah College of Nursing is the only nursing school in Utah that is part of both a tertiary care center and an academic health sciences center. Clinically, this gives our students experiences with a wider range of acuity, as they interact with patients receiving highly specialized care including trauma, burn, and transplant patients.
We are integrated into University of Utah Health Care, which serves 1/10 of the nation's geography and is ranked #1 among academic medical centers for quality by Vizient, a new collaboration between University Health Consortium and VHA, a national network of not-for-profit hospitals. The University of Utah is committed to transforming health care, and we are on the forefront of adapting to changes in healthcare technology and policy.
Education
Our top-ranked faculty members teach students to provide excellent, evidence-based care. We provide a seamless progression from undergraduate to graduate programs, educating leaders who go on to shape policy, conduct critical research, and deliver advanced care.
We offer a range of degrees from Bachelor of Science to Doctor of Philosophy levels, including a wide variety of Doctor of Nursing Practice (DNP) tracks ranging from prenatal to mental health. Our distance-delivered PhD program allows us to admit students from throughout the country. We are one of nine founding Hartford Centers of Geriatric Nursing Excellence, preparing leaders in the field of geriatric care. We even offer a Gerontology Interdisciplinary Program that is open to non-nursing majors.
Research
We have some of the most respected and prolific researchers in their field, dedicated scientists who are passionate about solving important patient problems, and unravelling family and community health issues. Ranked #22 among colleges of nursing for National Institutes of Health (NIH) funding, the college possess a total grant portfolio of $35 million. We are closely tied to the rest of the University of Utah's research network, which offers unique opportunities for interprofessional research, collaborating with departments throughout the university including engineering, gerontology, and the liberal arts. The University of Utah excels at translational sciences, and the College of Nursing partners extensively with the University's Center for Clinical and Translational Sciences (CCTS).
Working and Learning at the U of U
Nursing is a dynamic, challenging, and rewarding career, and now is a particularly exciting time to be involved in the field. Nurses serve as caregivers, researchers, patient advocates, and health educators and, increasingly, as health care leaders. Here at the University of Utah, we love our profession and we take it seriously. As part of one of the top academic medical centers, we offer an unparalleled breadth of educational and research opportunities. If you are equally passionate about nursing or gerontology, and want to make a real difference for your patients or for future generations, we hope you will consider joining our family.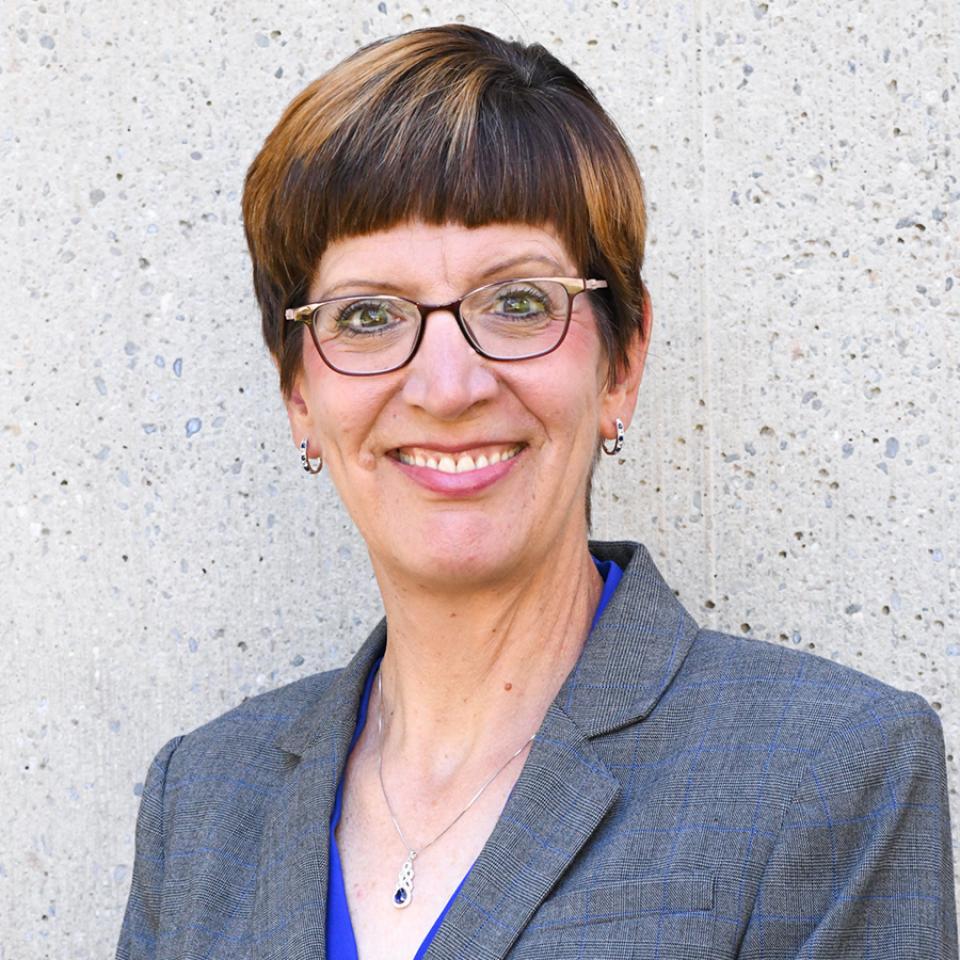 Marla De Jong, PhD, RN, CCNS, FAAN