Investing in the Future of Nursing
The Nursing Workforce Diversity (NWD) Project works to recruit, retain, and graduate diverse and disadvantaged baccalaureate-prepared nurses.
The purpose of the NWD grant is to incorporate evidence-based interventions to overcome structural barriers that are known to impede the academic success of disadvantaged and diverse students. The goal is to design sustainable processes that facilitate successful admittance to the University of Utah College of Nursing—and successful competition of the baccalaureate registered nurse program—of disadvantaged and diverse students, and create a nursing workforce that reflects the population we serve.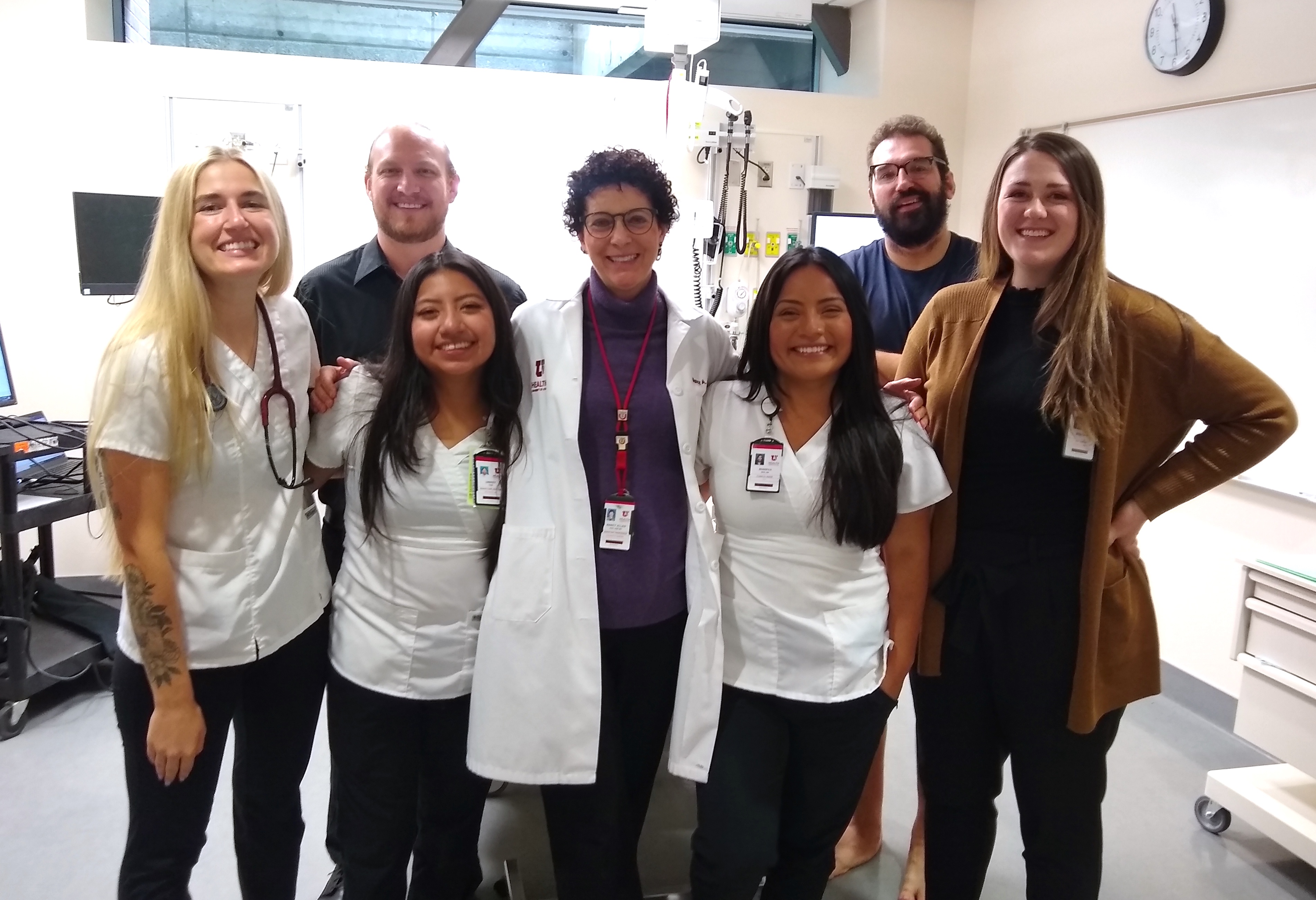 Grant Impact
Scholarship Funding
The NWD grant provides financial support for Nursing Early Assurance Program (NEAP) and admitted pre-licensure BS students in target population. Up to 25 awards are disbursed per academic year and funding ranges from $1,000 to $2,900 per semester.
Workshops & Webinars
To promote inclusive teaching and encourage a commitment to diversity, equity, inclusion, and outreach in the College of Nursing, the HRSA NWD grant team organizes monthly faculty and staff development workshops and webinars. In these, faculty and staff have an opportunity to have frank discussions about race, racism, and white privilege. Some of our workshops:
Recruitment and Retention of Faculty with Diverse Identities
Building a Diverse and Inclusive Program
Barriers to Success for American Indian Students
Understanding Microaggressions in Health Professions Students
Race: The Power of an Illusion (3-part series)
REFUGES Summer Bridge Program
In July 2019, 14 high school students visited the CON Simulation Center as part of the REFUGES summer bridge program. REFUGES, run through the U of U Center for Science and Mathematics Education, specifically recruits women, minorities, refugees, non-native English speakers, and economically disadvantaged students starting school at the University of Utah in the fall. The goal of the program is to jumpstart their on-campus experience, explore career pathways, and create a unique, supportive peer group as they begin their college careers. In the Simulation Center, students learned how to take spinal precautions, conduct CPR, and administer intramuscular injections. We talked about the many different job opportunities for nurses, broadening student's views of the role of a nurse.
Go Girlz
The Go Girlz Community Initiative is a program with the U of U Women's Resource Center to provide access to higher education for girls from underserved populations close to the University of Utah.
Eight girls from the Go Girlz program visited the College of Nursing Simulation Center for hands on experiences in preparing accident victims for spinal immobilization, giving intramuscular injections, and learning how to use cardiac monitors and defibrillators on adults and children. The high schoolers also participated with Dr. Marla De Jong and Dr. Kimberly Garcia in an open conversation about different career paths in nursing.