Improving the Primary Care Workforce for Long Term Care
Improving long term health care by providing support, education, and training to long-term caregivers and health care students.
About Us
The Utah Geriatric Education Consortium (UGEC) was established in July 2015 in order to improve long term health care through the education of the workforce providing associated services. This includes the health professionals attending the University of Utah and those providing long term care throughout Utah. A secondary purpose of the program is to increase understanding amongst the aforementioned groups and the community in general.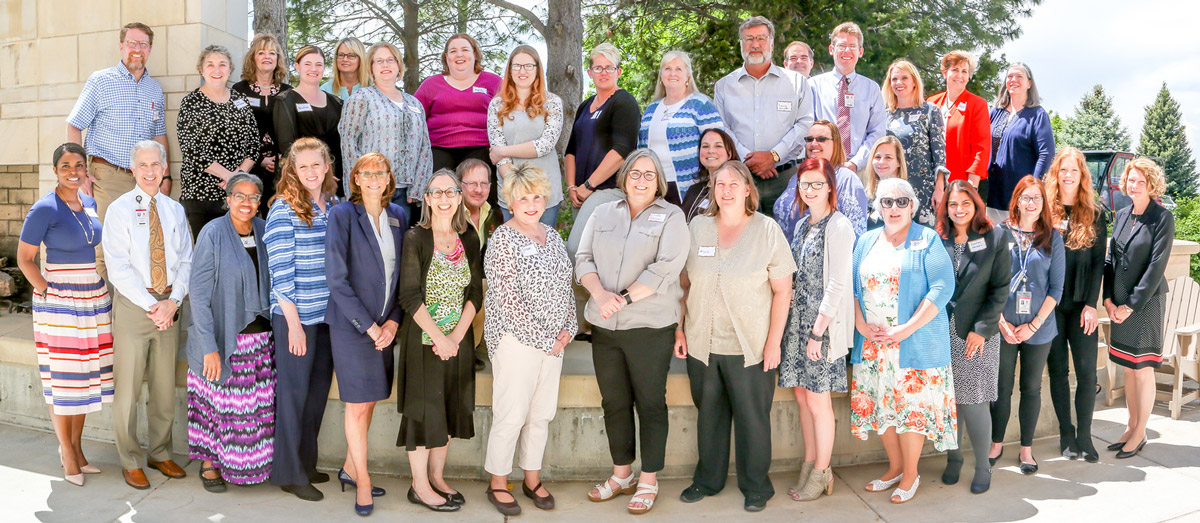 The Utah Geriatric Education Consortium received another 5 years of funding as a Geriatric Workforce Enhancement Program from the Health Resources and Services Agency (HRSA). The new funding which began July 1, 2019 allows us to expand programs across the Long-Term Services and Supports (LTSS) settings. To do so, we welcome new clinical partners – Community Nursing Services, Legacy Retirement Communities and Aspire Home Health & Hospice – to join with our established partners - Mission Health Services and Avalon Health Care. We are excited to partner with Cascades, Comagine Health, the University of Utah, the Salt Lake Veterans Affairs Geriatric Research Education and Clinical Center, the Utah Commission on Aging, Utah Department of Health, the Utah Chapter of the Alzheimer's Association, and the Utah Health Care Association.
Our Focus
The focus of UGEC programs will be on the 4 M's of Age Friendly Health Systems—mobility, medications, mentation and what matters most. We are pioneers in bringing the Age Friendly Health System Movement to Long Term Services and Supports settings! We will continue some of our programs, such as the Nurse Residency Program and the Learning Communities; however, they are being updated and expanded. We are planning some new programs as well such as hosting Fireside Chats with our partners to discuss aging issues, particularly Alzheimer's Disease and Related Dementia.
Our goal is to support our partners and make the lives of older adults in LTSS better. Please contact Linda Edelman with ideas about how we can do so!