We Want to Hear From You!
The College of Nursing Alumni Association is proud of our alumni, and wants to share your success with our community. Submit an update about your life—photos, what you have been doing since graduation, your favorite CON memory, etc—or notify us of an alumni death. Call (801) 581-8919 or email your update to alumni@nurs.utah.edu.
Alumni Throughout the Decades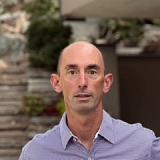 Tom Rieber, DNP '21
My life path into healthcare has been anything but straightforward, and a significant departure from my initial career plans for law enforcement. I have chosen to follow my curiosities.
I have managed bike shops. I was the director of the largest cross-country bike ride in American history, raising more than $8M for the American Lung Association. I had a 10-year stint with IBM as a business/data analyst. I co-founded a small electronics company with relative success, hold a US Patent, and I sat on the board of directors of a national diabetes organization.
In 2014 I completed an accelerated BSN program, and in 2021 I completed my Adult/Gerontology DNP in Acute Care while concurrently completing a nursing informatics certificate. I am currently working as a Nurse Practitioner in the Critical Care unit at St. Mark's Hospital.
I have pursued my cycling goals throughout this journey, including podium finishes at the state and national levels. My passion outside work remains cycling, but I'm no longer race-focused, allowing time for my other passions: nordic and downhill skiing, backpacking, travel, and training my dog (@Kaylathewonderdog) in dock diving.
I don't walk alone through this life. I'm lucky to be married to my husband for more than a decade. We moved to Salt Lake City from Denver almost five years ago, and we are continuing to enjoy the opportunities Salt Lake provides.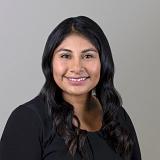 Erminia Martinez, BSN '14, DNP '20
I knew at a young age that I was particularly interested in women's health and birth. This interest was first instilled in me when my mother told me about her home deliveries in Mexico with my siblings. I instantly became curious about birth, and wanted to learn more about the birthing process. In the small village she lived in, they did not have hospitals nearby and instead had traditional midwives attend the births. I became fascinated by her stories and knew this was a field I wanted to work in.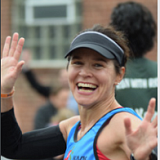 Victoria Tiase, PhD '20
Soon after completing my MSN from Columbia University, I led hospital-wide, patient-facing technology efforts. In that role, I quickly realized the potential for mobile health innovations to connect with patients between visits and coordinate care in new ways. I decided to pursue my PhD to obtain the research skills needed to optimize the use of patient-generated health data for the greatest impact on nursing practice. Due to creative and experienced informatics researchers, the University of Utah was an easy choice. I find the synchronous, year-round distance learning platform with a tremendously supportive cohort to be very manageable with a busy lifestyle. My mentors are exceptional, and not only support my scientific pursuits, but encourage my leadership growth as well.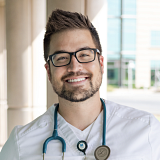 Andrew Lamb, BSN '20
Admittedly, growing up, I never even considered the prospect of becoming a nurse. I lived so much of my early life with blinders on. My sole focus was to go to medical school to become an MD—without any experience in health care to substantiate that desire. I knew I wanted to work in health care and I had a very deep interest in the biological sciences, so becoming a doctor seemed like the perfect fit! It wasn't until I started working at Huntsman that I got an in-depth look at the inner workings of the health care system. I had a detailed perspective on the roles of the various health care team-members. It was then that I realized the nursing model of health care resonated most deeply with me. I had suddenly discovered that this holistic, whole-person approach to delivering care was what I had been looking for.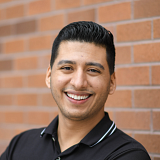 Anthony Muradas, BSN '20
I specifically wanted to go through the university route because of the opportunities available. There are so many more clubs and things to get involved with. My family wasn't able to help me pay for school. I didn't have a car, I took the trax and bus. I lived in Rose Park and it took me 45+ minutes to get to the college. The cost was tough, but education is power. I was very fortunate to receive some scholarships. That really helped me with the cost. I was undeclared at the U for a while. What made me want to become a nurse was my grandma. She ended up suffering from a stroke. I witnessed the involvement of nurses and I wanted to be involved. It drew me into the profession. I loved being at the University of Utah and College of Nursing!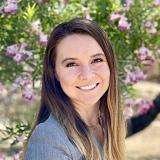 Echo Warner, PhD '19
I grew up in rural Utah and knew I wanted to go to college. My parents didn't go to college, but my older brother did and went to the University of Utah. I wanted to follow in his footsteps. I did my BS in health and my Master's in Public Health. I thought I wanted to do dentistry, but I ended up hating it. I was working at Huntsman Cancer Institute after graduating, which is what I learned what a PhD was. One of my mentors at Huntsman, Deanna Kepka, encouraged me to apply for the nursing program.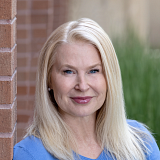 Katarina Friberg Felsted, MS '10, PhD '18
I was asked how I found my way to my career in gerontology. Prior to my career in academia, I owned a yoga company. One of the classes I taught was a specialty class for older adults. A friend encouraged me to look into the gerontology program's certificate and register for it with her. I visited the website, saw the MS in Gerontology, and thought, these are my people! Upon completing my master's degree, I was hired as adjunct faculty. A year later, I was hired as full time faculty and Gerontology Program Director. Later, I stepped down from my administrative role and pursued my PhD. After graduating in 2018, I continued to work at the College of Nursing, and am now a career-line associate professor. Two accomplishments I am proud of are co-founding the Wellness Committee in the College of Nursing and working on an age inclusivity grant from the Gerontological Society of America (GSA) and AARP to promote HB-60, which allows residents 62 or older to audit college courses. During the grant cycle, we saw an 875% increase in older adults who registered using the tuition waiver the grant provided. One of the favorite things about my work is the caliber of people that I work with, in the gerontology program, and across the college and university. I feel so lucky to be mentored by them and have the chance to collaborate.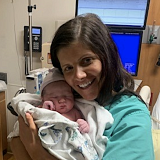 Cami Bearnson, DNP '17
Since I graduated in 2017 with my CNM/WHNP I have caught all 4 of my sisters and my own baby in 1 years time. One of my sisters (youngest sister) lived across the country in Virginia Beach and I was able to fly across the country and make it in the nick of time for her spontaneous delivery. Quite a miracle. Another sister I have now delivered two of her children. Many providers prefer not to take care of close friends or family members. I take value in providing them with the ultimate midwifery experience…..like everyone woman deserves!!! It was a great year and I honestly felt like I could retire after such amazing experiences but I am looking forward to my daughters and grandchildren. However they would like my assistance of course ;). And all the other women out there who are seeking an empowering experience. I feel blessed to be doing something I truly love and am passionate about as a career. Happy to be an alumni of a great school who truly enriched my life and taught me valuable skills to support women throughout their lifespan.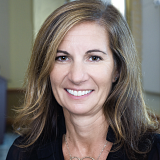 Joan Carpenter, PhD '16
Joan G. Carpenter, PhD, CRNP, is an expert in geriatric palliative care, specializing in the post-acute and long-term care setting. She in an assistant professor at the University of Maryland School of Nursing and a health scientist at the US Department of Veterans Affairs. Carpenter is an advanced certified hospice and palliative care nurse and a fellow in palliative care nursing—her committee and leadership positions support national efforts to enhance serious illness care for older adults. Her research focuses on the development, implementation, and evaluation of non-pharmacologic palliative care interventions to improve the quality of life, reduce symptom burden, and enhance decision making for persons with serious illness and their care partners in post-acute and long-term care. Carpenter has extensive skills collaborating with skilled nursing facilities and interdisciplinary health professionals to implement evidence-based practices and complex interventions to support high quality palliative care.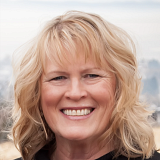 Nancy Madsen, MS '13
Widowed at 53 years of age, I knew I needed to figure out how to support myself the rest of my life. I decided to return to college as a nontraditional student where I completed an undergraduate degree at BYU Provo and a MS degree in Gerontology at the University of Utah. It is my master's degree and subsequent licensure as a social service worker that prepared me for my career as a Program Manager for the State of Utah/Division of Aging & Adult Services. In this position, I monitored and audited the National Family Caregiver Support Program (NFCSP) which is administered through local Area Agencies throughout the state. It has been my pleasure to work with and mentor approximately 60 case manager social workers as they work with family caregivers and older adults. I have also received certification in multiple evidence-based community caregiver and dementia-related curricula and presented at numerous national, state, and local conferences. Coming full circle, I have had wonderful opportunities to partner with the College of Nursing at the University of Utah on multiple grants and projects. Throughout my career, I have been passionate about advocating for older adults, as well as family caregivers of older adults and individuals with disabilities, and custodial grandparents caring for minor grandchildren. I am equally passionate about mentoring emerging professionals at the University level where I teach an upper division Adult Development & Aging course as an adjunct professor at BYU. With the population shift, I believe there are a myriad of opportunities in the years ahead for any student in any field to be successful if they keep their eye on the older adult population in their chosen career.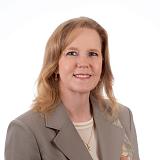 Lauri Linder, BSN '89, MS '94, PhD '09
I have lived in Utah since I was almost 4. I don't know if I grew up in a "go to college household." I just followed along and took classes with the "smart kids." I went to the University of Utah on a presidential scholarship. I received full-tuition support as long as I maintained a 3.5 GPA. If I hadn't had scholarship support I probably wouldn't have gone to college. I didn't land on nursing as a profession until my freshman year. There were multiple circumstances that led me to choose the nursing path. I did my capstone at the old Primary Children's, where I have continued doing my clinicals for 37+ years.
Eugena Baca Bergvall, BS '03
Graduated with a DNP from University of Maryland, Baltimore after graduating and remaining at the bedside as a critical care neurology, neurosurgery, and trauma nurse, starting at University of Utah Medical Center in 2002. Worked as a critical- care nurse at Landstuhl Medical Center in Germany as a civilian liaison during Operation Enduring Freedom for three years prior to moving to Bethesda, MD. Currently, at NIH supporting first in human research, cultivating nursing research, and supporting the NIH Clinical Center nursing department (NIH CCND) and the National Institutes of Neurological Disorders and Stroke (NINDS) developing a neuroscience nursing education program and an EBP Fellowship Program. Lead author for the AANN Neuroscience Core Curriculum 7th edition chapter on Epilepsy and the subject matter expert of the new AANN Epilepsy Certification. Contributing a chapter on emergency management of toxins in the NACNS AGCNS review book in publication. Presented podium and poster presentation on the Code Lavender initiative, Critical-Care Pain Observation Tool locally and nationally. Current passion is improving healthy work environment, decreasing burnout syndrome in healthcare, and championing evidenced-based practice for all healthcare clinicians.
Tammy Hadfield, MS '01
After graduation, I was stationed at Elmendorf AFB, Anchorage, Alaska were I received the PACAF Advanced Nurse Practitioner of the Year award in 2002 and the AWHONN Armed Forces District Admiral Duerke Award for Best Clinical Paper in 2002. I served as the chief of the Women's Health deployment team until separating from the Air Force as a major and receiving numerous awards including the Meritorious Service Medal. I opened my own independent nurse practitioner medical practice in 2008 in Meridian, Idaho specializing in hormone management, lichen sclerosis treatment, PCOS, hypothyroidism and sexual dysfunction.
Julie L O'Brien, BSN '89, MS '98
During my first quarter of med-surg nursing, I was to give my first injection to an older woman. She said to my instructor, "this had better not be the first shot she's ever given." I was mortified because it would be my first shot. My clinical instructor said, "oh no, she's done this before." I'm sure I was as pale as my lily-white new uniform, but we went ahead. I gave the injection and the patient said, "That didn't hurt at all!" I'm sure I fainted.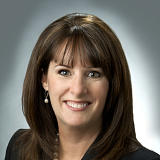 Vanessa Laurella, MS '86, PhD '96
Scott Crowly, MS '95
I appreciated working with Sue Huether and Kathy McCance. Their vision and insight into what advanced practice nurses need in terms of physiology and pathophysiology is used every time I step out into the unit to do patient care. Thank you very much!
Kimberly Horns, PhD '95
One of my most memorable experiences at the University of Utah was working diligently with Dr. Vada on my very first year of doctoral study to obtain a NINR fellowship. She was an excellent mentor and facilitated my fellowship. I was overwhelmed by her expertise, persistence, and genuine support. She taught me many things during my doctoral training—especially how to be a caring, supportive mentor and successful professor.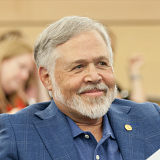 Lee Moss, BSN '87, MS '94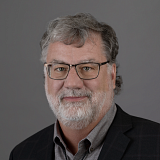 Larry Garrett, BS '93
I come from a blue-collar background and had an opportunity to choose a career in nursing. What I remember from my time at the College of Nursing is the closeness of students. We developed close friendships and were supportive of one another. The faculty and instructors were always willing to do whatever they could to help us get through school. As a returning faculty member, I still sense that same energetic support and care amongst students and faculty!
Karen Lynn Sharp Mickelson, BSN '92
My favorite memory was taking care of Governor Scott Matheson as a student nurse. After his passing, Mrs. Matheson came to the College of Nursing and gave a talk of some sort. She described how wonderful it was to have this great student nurse take care of her husband. The only problem was she said it was Kevin that took care of him. Kevin looked at me and said, "I never took care of him." I said, "Yeah I know, it was me!." Not only did Mrs. Matheson not know who took care of him, she got my gender wrong too. I spent a lot of time talking to her that week. It was pretty funny! I guess you had to be there!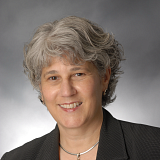 Pamela Cipriano, PhD '92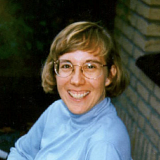 Susan J O'Conner-Wright, MS '91
It seems so simple, but one of my most vivid memories is the first IM injection I administered to a patient who had both legs in traction. I had always been terrified of receiving injections, and had similar feelings about giving them. My instructor was very supportive and guided me through the process.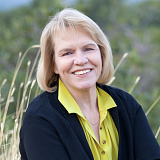 Kathleen Mooney, PhD '85
Rose Saltchah, BSN '84
The University of Utah College of Nursing faculty are excellent, caring, and motivated students to do their best. During my nursing school years, the support and encouragement allowed me to get a degree in nursing. As a result, my life has been full of devoted service in nursing. Thank you, University of Utah!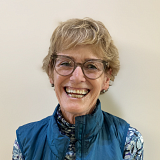 Leslie Carey, MS '83
Carolyn Marie Barr Wold, BSN '74, MS '83
My favorite memory is my graduation ceremony when I received my MS degree in 1983. I am proud to be a University of Utah College of Nursing graduate, and now teach nursing in the Continuing Education program at WSU.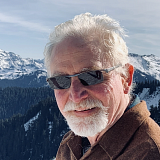 Desmond Skubi, MS '82
Back in the day, there was a certain level of suspicion and concern when it comes to men in nursing—especially in midwifery. I can still remember getting together with the members of my class and getting asked a lot of questions. Essentially, I had to earn my way into the class and into the profession. It is such an honor to be a part of women's lives and family's lives as new babies come into the world. Community health centers are a fusion of public health and community centers. It is that fusion that I have found to be an inspiration.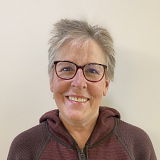 Cynthia Dalsing, MS '81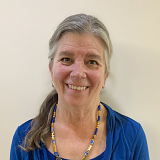 Rebecca Frevert Skubi, MS '81
One memory I have of the College of Nursing is on the first day of school. One of my classmates had just found out she was pregnant with her first child. One of her instructors told her that she couldn't go to school and raise a child. We all gathered around her and talked about how we were in the midwifery program and that we would support her. Experiences like that really brought us together. I also remember going to Alta to go skiing. We'd bring our papers in our pockets to study while skiing and then come take our exam in the afternoon. My experience of living and working in Shiprock is burned in my memory. It was amazing to be there working with those women and instructors and learning about the culture.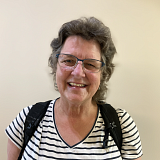 Mary Lou Kelsey, MS '81
It was a great experience going to school at the College of Nursing. I had practicum up at the Air Force base and at the Navajo base. Dr. Joyce Cameron Foster was a wonderful leader at the University. I appreciated meeting her and the other faculty. The College of Nursing impacted my life because it helped me launch my professional career. It helped prepare me for working in small-town Alaska in terms of practice. I really appreciated that and it was a big part of my life. I am retired now, but I still follow midwifery. I got to be part of my kid's lives and I got to see my grandkids born—which is a full-circle moment.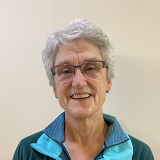 Ann Darlington, MS '81
I decided to go into midwifery because I was visiting a friend from college in Colorado and I witnessed her dog give birth to puppies. It was such a wonderful experience seeing new life, so I decided maybe I should be around birthing. My dad was a doctor and my mom was a nurse, so I had exposure to the health care field and a desire to serve. When I moved to Utah, I got an interview with Linda Amos. She was delightful and helped me map out a five-year plan. A big reason why I chose the University of Utah was because of their relationship with Shiprock. Luckily, I was one of the few students that got selected to work in Shiprock. It was amazing because I am fascinated by culture and history, so it was really cool to be there.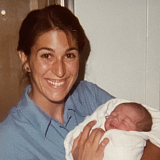 Angela Deneris, BSN '75, MS '81
I graduated with my BSN in 1975 with a goal to become a nurse-midwife, so graduate school was always my destination. My fondest memory of the Midwifery Program was going to Shiprock, New Mexico in summer quarter of 1980. I had never been to a reservation, and the first day was an eye-opener. We learned about the "Long Walk" and Kit Carson, who marched starving Navajo people 400+ miles from their land in NM to Fort Defiance, AZ. More than 3,000 Navajo people died on the journey. I feel I learned more from them then they received from me. The midwifery practice at Shiprock was completely dedicated to Navajo patients and we provided care in very sparse conditions. I watched a baby die on the fetal monitor because we couldn't get an anesthesiologist there in time to perform a c-section. One woman, who had preeclampsia, had her shaman perform healing rites while she was in labor. The experience changed my life. In 1989, Dr. Joyce Foster called me to ask me to join the faculty at the College of Nursing in the Nurse-Midwifery Program and all my goals came true. I stayed just shy of 30 years, and loved it! She had started a faculty practice, which became BirthCare HealthCare, so I was able to practice midwifery and teach—my two passions. I am so grateful for my career and the opportunities the College of Nursing provided me. I taught approximately 350 dedicated nurse-midwifery and women's health NP students over the years, and taught many more undergraduate maternity students. I made lasting friendships with colleagues, and loved the patients I served. I couldn't have asked for more in life.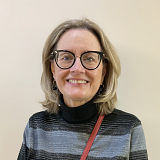 Rhonda Biedlingmaier, MS '81
I lived in Oak Harbor, Ohio, and attended a small school in a small rural town. We didn't have a lot of career counseling. I went into health care because at my age most females became a teacher or a nurse. I liked math and science over english, which is part of the reason I chose nursing. Also, my best friend was going to become a nurse, so I wanted to as well. After high school, I attended a small college called Capital University in Ohio. I had a professor that was an OB. She was always so inspiring and wanted to be a nurse-midwife. There weren't any nurse-midwives where we were going to school, but she took a group of nursing students to a midwifery clinic in Dayton, Ohio. Because I liked her so much, I knew I always wanted to become a nurse-midwife.
After I graduated, I became a labor and delivery nurse and worked in Ann Arbor, Michigan. After I had been there for a few years, I decided that I knew enough that I could start delivering babies. I looked at a bunch of different options, but the University of Utah stood out because I wanted to get my master's degree. I have always been one to value education and degrees. My parents have always instilled in my brothers and me to go to college, and I have done the same with my own kids. That's how I ended up at the U of U. When I graduated, I was looking for jobs. I thought about going back to Michigan, but there was only one nurse-midwife in Michigan. I decided to stay in Utah because there were more births and midwives. I got my first job at Family Health Plan. I worked there for a few years.
I then became interested in in-vitro fertilization (IVF) because I attended a grand round at the U of U and they spoke on in-vitro fertilization. I wanted to get involved with that and contacted them. They said they needed a nurse coordinator and I took that position in Virginia. This was in January of 1983. Back then, the first IVF baby in the United States was in 1981 and the first IVF baby in the world was in 1978. After that, I left midwifery and went into fertility nursing. I had a small midwifery practice while I was helping get the IVF clinic. After that, I moved to Atlanta and started my family. I worked on and off with fertility throughout the years. My last job in Pennsylvania was working as a coordinator for a donor egg program. I helped many couples who were able to have children through IVF and donated eggs and sperm.
I am now a mother and grandmother. One day, my daughter told me, "Mom, I watched babies being born!" She decided that she wanted to be a nurse. She is now a cardiac nurse and in school to become a nurse practitioner. I am grateful for my career because I helped deliver babies and I helped people get pregnant. It was very fulfilling!
David Kutzler, MS '80
I graduated from the midwifery in the 1980's. I was a practicing certified nurse midwife and have since retired. As a male, midwifery is not something you usually think of as a career path. I became interested in midwifery as a senior in nursing school when a speaker came and talked about midwifery. I had originally planned on traditional paths, such as ER or OR, but I changed to midwifery. I really enjoyed my time in my OB rotation and it was very memorable. I could deliver babies. I worked as an ICU nurse in Montana. I landed on the University of Utah for my midwifery program because it was the only program at the time west of the Mississippi. I interviewed, applied, and I was very fortunate to be selected because at the time there were only 12 openings each year and there were quite a few applicants. The program was a great experience. The one memory that stands out to me is that everyone was so accepting to me as a male in a female prominent career, especially in midwifery. It didn't make a difference that I was a male!
Christie Potter Sloane, BSN '80
My favorite memory was developing a lifelong best friendship with fellow alumnus, Suzie Fowle Concors. We have recently job shared in a nursing position, and are raising children in the same Southern California community.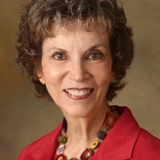 Elaine Marshall, BSN '72, MS '79
"If one of the highest compliments you can give someone is to call them a practitioner to their own–a soldier's soldier, a painter's painter, or a writer's writer, then I think Elaine Sorenson Marshall qualifies as a nurse's nurse."
Elaine has traversed the entire field of nursing from intern in Appalachia, to staff nurse at LDS and St. Benedict's hospitals in Utah, to health missionary for the LDS Church in Columbia, South America. She has been a school nurse in Ogden, a community health nurse for Weber County, and a NICU nurse at Primary Children's. Academically, she has been an instructor, an adjunct professor, assistant professor, associate dean, and dean of the College of Nursing all at Brigham Young University. And for the past six years professor and endowed chair of the Bulloch Healthcare Foundation at Georgia Southern University as well as Director of the Center for Nursing Scholarship. And at the same time since 2011 the founding director of the Faculty and Student Engagement Rural Health Research Institute at Georgia Southern.
It all sounds like an accomplished and completed career, doesn't it? But not yet. Starting in January, she will move to one of the largest healthcare centers in the country as Chair of the Department of Health Restorations and Care Systems Management at the University of Texas Health Science Center in San Antonio. Those people in Texas know a good thing when they find it. And it all started here in Utah. First an AA degree in nursing at Weber State, then to the University of Utah for a bachelor's in nursing in 1972, a master's in '79 and her PhD in Health Education and Nursing in 1988. Through all of this she has been a member and active in 17 professional nursing societies and associations, written four books one of which was awarded "Book of the Year" by the American Journal of Nursing, authored several major peer reviewed articles, and been the principal investigator on research projects totaling more than 5-million dollars in grants. And last year she was named a Fellow with the American Academy of Nursing, one of the highest honors in the field.
She didn't lollygag during her time at the U either. She was a member of Phi Kappa Phi, Golden Key, graduated Magna Cum Laude, a part-time faculty member, and on a couple of nursing curriculum and leadership committees all while getting her degrees. And lest you think she has done all this alone, you're wrong. She is married to Dr. John R. Marshall, an MD, as is her son Dr. Brian S. Sorensen (the healthcare gene pool runs deep in the family), along with her other two children Chad S. Sorensen and Johanna S. Hart.
Laurie Kuehn Strother, BSN '79
I want to thank the woman who was an advisor to nursing students in 1978. She changed my life by suggesting I take Dr. Paul Harmon's management class. I immediately found my niche and was promoted to nurse manager of a 30 bed floor just two years after graduating. I have continued my interest in management, despite ten years "off" raising children. I am now back in the health care arena, now managing groups who are raising money for childhood cancer. That wise advisor saw something in me I had not yet discovered, and I will always be grateful.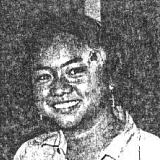 Summer Hong Borla, BSN '76
Karin Hangsleben, MS '75
My clinical midwifery rotation in Shiprock, NM was wonderful! Lena Horse was my first delivery there. I also enjoyed my rotation at Hill Airforce Base. I delivered the first baby in the new hospital.
Carol Ann Vozelsang Imhoff, BSN '73
After three attempts, my favorite memory was just being able to finish at an extended program in Ogden, and knowing Ruth Swenson.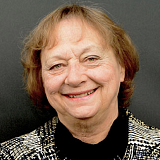 Ginette Teter Pepper, MS '72
Dean Quinn toured MS students around the new building like it was her home, and the faculty served "treats" on finals week. My thesis chair refused to shake my hand at graduation because I had taken an NP job—that story amazes my NP students!
Carol Kendrick Milligan, BSN '66, MS '68
My favorite memory was delivering my first newborn as a student nurse-midwife.
Susan Cameron, BS '65, MS '67
When I graduated with my master's, I went right into teaching in the psych program and did that the rest of my career. I love the friendships I developed as a faculty member. One of my friends just passed away last year—Helen Rowlands. I am still missing her. She was one of the best bedside nurses that I have ever encountered. I had so much respect for the way she worked in the community.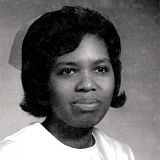 Janey Nannette Love Brown, BSN '65
My favorite memory was being elected the president of our nursing program, representing the College of Nursing at the National Student Nurse Convention in Atlantic City, 1964. Having our nursing students become a part of the University of Utah Student Association in 1964-65.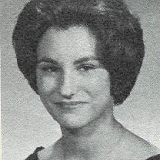 Marsha Ott Witucki, BSN '65
Susan Holt, BS '65
Since I was 6 years old and my mom made me a pinafore decorated with a red cross to indicate being a nurse, I have never waivered in my first - desire to become a nurse, and second in my choice of serving in this profession. I have used the knowledge I gained in my school years and my clinical experience as a resource in raising my 6 children and helping countless neighbors and friends with medical concerns as well as working in several hospitals. I even worked in a dental office - not as a nurse - but my training came in handy there also. I now have a daughter who graduated as a Registered nurse at the age of 42 and two sons who work in medical professions so I feel I have passed on my love of the nursing profession.
Carol Egli Davis, BS '61, MS '65
I absolutely love the University of Utah College of Nursing! First as a baccalaureate and master's degree graduate, and second as a faculty member for twenty some years. There has always been an esprit de corps atmosphere in the College which made teaching and learning the art and science of nursing exciting and yearning for more. My children, who I would take with me on weekends while I finished grading term papers, etc., were always so excited to be going to "The College of The Nursing"! In 1984, my daughter also became a graduate of "The Nursing".
One very humorous memory I have of the College centers around a group of us faculty, who, at the time, taught Sophomore Nursing students. The year was about 1968-1969, and we had just moved into the brand spanking new College building! Well, aspiring ballet students that we were (or at least in our heads), we began having ballet lessons in the large assembly classroom on the second floor. Another professional nurse affiliated with the College was our teacher. The chalk tray was our barre, and we lined up one behind the other. So, every Wed, after hours, we would quickly don our warmup ballet outfits, head for the classroom, line up behind one another and use the chalk tray as our barre. We had an hour's lessons of laughs, good humor, and sometimes ballet moves.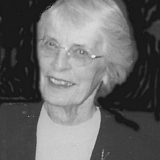 Bonnie Clare Wilmot Clayton, BSN '61, MS '64
I returned to Weber College in 1957 and found I could compete with the younger generation. I earned an AS degree in Nursing and was a practicing Registered Nurse at Thomas D. Dee Memorial Hospital. Having gained momentum, I earned a BS in Nursing at the University of Utah in 1961, and after moving to Bountiful, completed a MS in Psychiatric Nursing in 1964. I was honored to study and teach in the graduate program in Psychosocial Nursing at the College of Nursing. I earned a PhD in Education in 1976, and retired in 1987. The many personal and professional relationships have been cherished beyond calculation—particularly my association with students, faculty, and staff of the University of Utah College of Nursing.
Janice Raye Sweet Kukuk, BSN '63
My most memorable experience was witnessing the return to a quality life and having the opportunity as a student nurse to participate in the recovery of several very ill patients.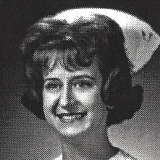 Karen Nebeker Newman Johnson, BSN '63
Nancy Drobay, BS '62
Initially, I didn't want a career in nursing—I wanted a career in veterinary medicine. Back in the day, girls weren't allowed to become veterinarians, so I decided to go to nursing school. When I was doing my undergraduate, I had a friend named Mary. Her mom had been a member of the Fine U Sorority, but that group was dwindling and she was distressed about it. We all ended up joining. We built this sorority up and had plenty of people for rush. However, once we started clinicals we were very busy. When I started working as a nurse, the University of Hospital was down where the City Council building is now. We had one bathroom for all of the patients and doctors. We didn't have any air conditioning. There was no pipe-in oxygen and we had to use big cylinders. The elevators would stop a couple of inches below or above each floor. We didn't know any different and that's how things were in those days. In September of 1965, I was the head nurse. ICU's were coming into fashion at that point. I helped set up the first ICU in the new hospital. We took a four-bed ward and took one bed out and set up a nurse's station. That was when monitors first came in. It was pretty primitive. During my time at the ICU, I developed an interest in cardiovascular disease. I decided to go to graduate school and study it. I went back to the Catholic University of America in Washington DC. After that, I came back to the University of Utah hospital. I was then the clinical specialist and evening supervisor for a few years. I also started the Nurse Practitioner certificate program. After that I went off to California and I was the first family nurse practitioner in the San Bernardino Valley. I pioneered that position and had clinics in Barstow and Victor. On Fridays, we would travel to places up in the mountains to care for people. Then, I came back to Utah because they were starting the nurse practitioner program on the master's level. Because I already had a master's, I became faculty. I was the only nurse practitioner on faculty, the first nurse practitioner at the student health service, and the only one that knew what kinds of things we did and what we faced. I stayed in this position for roughly 20 years.
Ansilene Ozberkman, BSN '57
Upon graduating from the University of Utah College of Nursing in 1957, Ansilene Fraughton (Ozberkmen) and Lillian Brown (Williams) packed a car and headed for the nation's capital. Along the way they found nourishment at Greyhound bus stops, where 15 cents bought a bowl of soup and all the oyster crackers one could eat. Somewhere between the Rocky Mountains and the Potomac River, the nursing graduates camped on a traffic median so a police officer could watch over them through the night. Within hours of arriving in Washington DC, Ansilene and Lillian accepted positions at Arlington Hospital. In fact, the need for nurses was so significant the nurse manager asked them to start that very night. Lillian went on to dedicate much of her career to Children's National Medical Center while Ansilene, who married Vacit Ozberkmen, MD, worked for many years with her husband in his OB/GYN clinic. In addition to enjoying a lifelong friendship, Lillian and Ansilene served as the foundation for the University of Utah College of Nursing's alumni network in the nation's capital. Inspiring alumni who have since followed, their legacy represents the journey made by the nursing profession to transform health care delivery.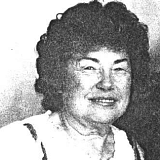 Gloria Bauer Neilson, BSN '56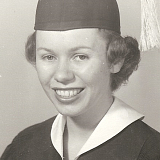 Carma Sue Wells, BSN '55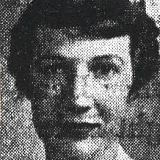 Lucille Peterson Groves, BSN '55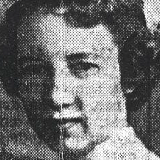 Marjorie DeLong Newman, BSN '54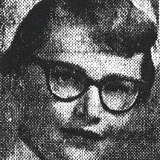 Constance Jeanne Bethers, BSN '54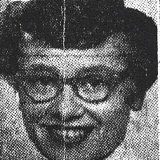 Mary Ann Cordes McKay BSN '54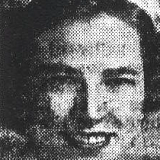 Verlie Wilbert Wehrle, BSN '54
Utahna Johnson Kerr, BSN '52
My favorite memory was reciting bones in the body in unison on the bus up to the university.
Beth Clark Groo, BSN '49
I remember living at Carleson Hall for the first six months and residing in Nurses Home throughout three-year training. ln later years, as I associated more with RN's from nursing schools and colleges from other states, I realized what a well-­organized RN program this state had. At St. Marks Hospital, our hospital rotations included not only med-surg bedside care, but also pediatrics, operating room nursing, and diet-kitchen. Not only was our training of high-quality—with teachers who were associated with the University of Utah—but students received college credit for those classes. It was astounding to me to associate with other RN' s throughout those classes, and with other RN' s throughout the US who did not receive college credit. I thank you, University of Utah College of Nursing, for the superior planning and execution of such an outstanding program in the early years of nursing—who was stretching to becoming a profession.
Baalah Fishier Drooks, BSN '48
I retired in 1992 after 26 years as a school home nurse in a public school district. After becoming a pediatric nurse practitioner, we set up an Early and Periodic Screening, Diagnostic and Treatment (EPSDT) clinic for our students—head start Kindergarten through first grade. We gave immunizations to students in all grade levels, including tuberculosis (TB) skin tests. We offered TB skin tests and flu shots for new employees in conjunction with our personnel department in the school district. We have an elementary school Kindergarten through fifth grade dental health program in which we set up a protocol and students received fluoride tablets with parent's consent. Our annual appraisal by a dental hygienist proved the benefits of our program. I graduated as a PNP with a MS in nursing. Bonnie Bullough was one of my advisors. I believe she graduated from the County Hospital in Salt Lake City. By accepting me in the program at California State University, Long Beach, the services listed above were brought to the students.
Shirley Cole Larsen, BSN '48
When I was in training as a RN, it was known as the LDS Hospital, William H. Groves, M.D. School of Nursing. We spent six months at Carleson Hall on the University of Utah campus, then moved to housing provided by the LDS Hospital. On Saturday mornings, a second lieutenant in the army tried to teach a group of cadet nurses how to march in formation. The first time I had to give a bed bath to a young man. The first time I was with a patient who decided to die at that particular time.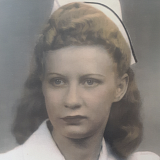 Betty Erramouspe, BSN '47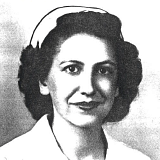 Donna Dell, BSN '45
Help Progress, Give Today
You can help the College of Nursing continue to progress with even a small contribution.