College of Nursing T32 Fellows
Siobhan Aaron, PhD, MSN, MBA, RN
Postdoctoral Fellow
Siobhan P. Aaron, PhD, MSN, MBA, RN is a post-doctoral research fellow. She has been a clinical nurse for the past 8 years. Through her experiences as a nurse, Siobhan has observed numerous end-of-life experiences in various populations. Guided by those experiences, Siobhan sought after opportunities to improve end-of-life outcomes for patients and their families. Dr. Aaron completed her PhD in nursing at Case Western Reserve University in Cleveland, OH. Her dissertation explored the relationships between patient and family caregiver characteristics and preferences, and the patient's advance directive decision. Her dissertation was guided by the theory of complexity, using a secondary data analysis from a sample of patients with advanced stage IV lung and gastrointestinal cancers and their caregivers. During the T32 training fellowship, Siobhan seeks to focus her research on improving outcomes and decreasing healthcare disparities in end-of-life decision-making with oncology patients and their family caregivers.
Dr. Aaron lives in Northeast, Ohio with her husband, son, and playful goldendoodle. In her spare time, Siobhan enjoys hiking, kayaking, trying new recipes, reading novels, dance aerobics, and spending time with family and friends.
Faculty Advisor: Kathie Supiano, PhD, LCSW, FT
Selected Publications:
Harper, S. & Douglas, S. (2017). How Race Can Influence Care Goals and Treatment Decisions in Advanced Cancer. Oncology Nursing News, 11(7), 36.
Voss, J., Kennely, I. Aaron, S., Kabot, S., Meier, M. (2019). Power of Art to Teach Evidence-Based Practice. In Innovative Strategies in Teaching Nursing. 2019. New York, NY: Springer Publishing Company.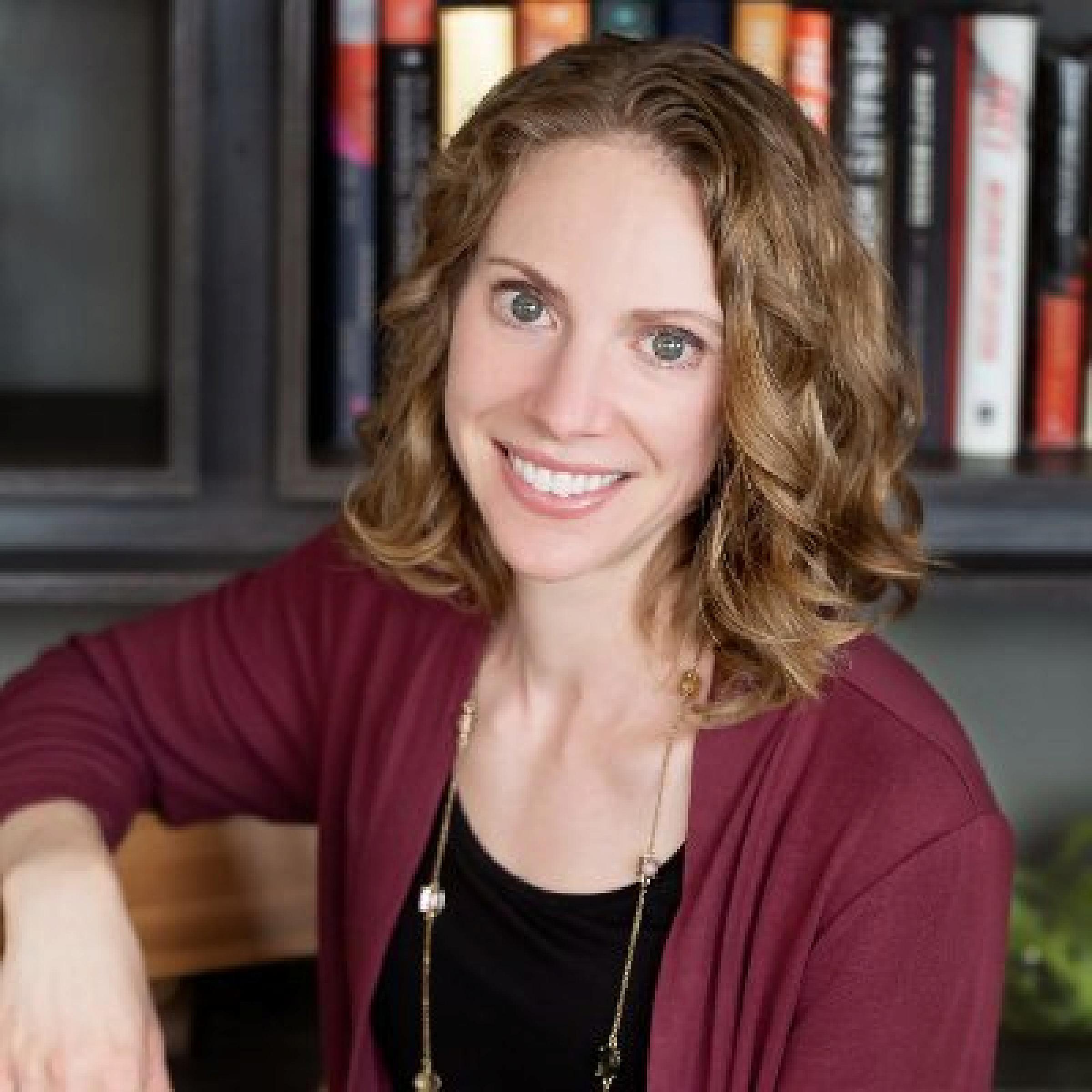 Sara Bybee, BA, MSW, LCSW
Predoctoral Student
Research Focus: Posttraumatic growth among sexual and gender minority (SGM) and non-SGM couples coping with advanced cancer
Program of Research: Sara is a PhD Candidate in the College of Nursing and a licensed clinical social worker. Her experience as an oncology social worker has strongly influenced her decision to pursue a career as an independent research scientist. She has seen first-hand the toll that an advanced cancer diagnosis takes on patients and their partner caregivers. For sexual and gender minority (SGM) couples, the risk for adverse psychological outcomes is even greater due to minority stressors. Despite the potential for negative psychological outcomes, Sara has witnessed the profound growth of couples—SGM and non-SGM--throughout such difficult and stressful times. These experiences have inspired her to focus on the scientific study of posttraumatic growth in an inclusive way, exploring posttraumatic growth for both SGM couples and non-SGM couples dealing with advanced cancer. More specifically, she aims to better understand the antecedents to posttraumatic growth and the processes that facilitate or hinder it for all couples.
Sara hopes that increasing knowledge in this area will lead to the development of strengths-based dyadic interventions that prevent or buffer adverse psychological outcomes, facilitate positive growth, promote inclusive practices and ultimately improve wellbeing and quality of life for all couples coping with advanced cancer. Sara is currently involved in Dr. Lee Ellington's R01 studying patients with life-limiting cancer and their family caregivers in palliative and hospice cancer care settings. As part of this R01, Sara is an active team member on the Administrative Supplement (led by Dr. Kristin Cloyes) to study SGM caregivers and hospice team alignment. She also serves as a graduate research assistant on an NCI funded R01 examining couples' communication in cancer (mPIs Langer & Porter; Co-I Baucom). The purpose of this R01 is to examine dyadic communication and emotion regulation among patients and spouses/partners within the context of a cancer diagnosis, treatment, and survivorship.
Sara lives in Salt Lake City, Utah with her partner Shawn, their 1 ½ year old son Christopher, and 1 cat, named Cricket. She enjoys cooking, baking, running, biking, hiking, camping, reading novels, and conversing in Spanish.
Faculty Advisor: Lee Ellington, PhD
Selected Publications:
Bybee, S.G. (2018). Vicarious Posttraumatic Growth in End-of-Life Care: How Filling Gaps in Knowledge Can Foster Clinicians' Growth. Journal of Social Work in End-of-Life and Palliative Care. https://doi.org/10.1080/15524256.2018.1498820
Dassel, K., Utz, R., Supiano, K., Bybee, S. & Iacob, E. (2019). Development of a Dementia-Focused End-of-Life Planning Tool: The LEAD guide (Life-Planning in Early Alzheimer's and Dementia). Innovation in Aging, 3(3). https://doi.org/10/1093/geroni/igz024
Romano, J., Baucom, B., Baucom, D., Porter, L., Bybee, S., Puleo, B., Leger, A., Hagan, R., Moncur, B., Suggs, E., Suh, B., Ghosh, N., Langer, S. (in press). Observational assessment of communication among persons with cancer and their caregiving partners. Annals of Behavioral Medicine.
Katherine Bernier Carney, PhD, RN
Postdoctoral Fellow
Research focus: Advancing symptom science in pediatric cancer care with a family-centered approach to improve daily well-being and long-term outcomes.
As a pediatric nurse, Katherine Bernier Carney, PhD, RN is driven to improve the lives of children with complex care needs through a family-centered approach. Her specific research interests are focused on understanding why some children living with cancer experience higher symptom burden than others and identifying innovative team-based strategies that address these health disparities at the individual and systemic levels. As a doctoral student, Dr. Bernier Carney implemented advanced statistical methods to uncover relationships between psychological stress and pain sensitization during the transition of acute to chronic low back pain. She now seeks to further her training by investigating how the family context may influence the illness-related experiences of children living with cancer, with particular interest in pain-related outcomes. Exploring the biopsychosocial factors which contribute to the development of chronic pain and disease-related disability across pediatric cancer populations will help to identify the best methods for children and families to manage symptoms throughout the cancer care continuum.
Dr. Bernier Carney lives in Connecticut with her husband and their dog, where they like to find new places to hike and explore the local coastlines. In her spare time, she also an avid knitter and baker.
Faculty Advisor: Lauri Linder, PhD, APRN, CPON
Selected Publications:
Bernier Carney, K., Starkweather, A., Lucas, R., Ersig, A., Guite, J.W., & Young, E. (in press). Deconstructing Pain Disability Through Concept Analysis. Pain Management Nursing.
Bernier Carney, K., Polifroni, E.C., & Moriarty Daley, A. (2019). School-based health centers: A means to meet the whole school, whole community, whole child model. Collaboratory on School and Child Health. Found at https://csch.uconn.edu/wp-content/uploads/sites/2206/2019/05/School-Based-Health-Center-Final-Report-2019.pdf
Bernier, K. M., Strobel, M., & Lucas, R. (2018). Assessing the Effect of an Educational Intervention on Nurses' and Patient Care Assistants' Comprehension and Documentation of Functional Ability in Pediatric Patients with Sickle Cell Disease. Journal of Pediatric Nursing, 41, 117-122. https://doi.org/10.1016/j.pedn.2018.04.001
Megan Hebdon, PhD, DNP, RN, FNP-C
Postdoctoral Fellow
Program of Research: Through clinical, research, and personal experiences, Dr. Hebdon identified the unmet supportive care needs of caregivers of cancer survivors, which can lead to caregiver physical and mental distress. Her dissertation focused on a model of self-efficacy in caregivers of Latina breast cancer survivors. Findings reflected a moderating effect of self-efficacy between informational support and depression outcomes. These findings reinforce the importance of support for cancer caregivers that can be provided by health care providers, friends, family, and community members. Through the T32 fellowship at the University of Utah School of Nursing, Dr. Hebdon plans to continue to pursue this line of research through a complex adaptive systems approach including: gathering biometric data from caregivers to understand the correspondence between symptom report and biometrics, working with caregivers to identify supportive care need priorities for this population, and developing a care model that promotes caregivers as both patients and health care team members.
Dr. Hebdon lives In Blacksburg, Virginia with her spouse, three active children, and sweet puppy. She loves running, cooking, practicing yoga, hiking, spending time with family and friends, reading, and writing.
Faculty Advisor: Dr. Lee Ellington, PhD
Selected Publications:
Hebdon, M., Griggs, R., Abrahamson, K., & McComb, S. (2018). Shared mental models of cancer survivorship care. European Journal of Cancer Care, 27(2). doi: 10.1111/ecc.12831
Hebdon, M., Foli, K., & McComb, S. (2015). Survivor in the cancer context: A concept analysis. Journal of Advanced Nursing, 71(8), 1774-1786. doi: 10.1111/jan.12646.
Hebdon, M., Fahnestock, O., & McComb, S. (2015). Shared mental models of provider roles in cancer survivorship care. Journal of the Advanced Practitioner in Oncology, 6, 337-348. doi:
10.6004/jadpro.2015.6.4.4.
Jacqueline Kent-Marvick
Predoctoral Student
Research Focus: Understanding the role of loneliness in postpartum depression as it relates to infant caregiving in order to improve outcomes and transitions into motherhood.
Program of Research: Jacqueline is a first-year Ph.D. student in the College of Nursing. She is excited to be at the start of her life-long goal to become a social scientist in order to help people. Loneliness and its effects, both physiological and psychological, have been a driving interest in Jacqueline's independent studies. She is interested in gaining research skills that will help her to improve outcomes for new mothers and their infants, and is particularly interested in working with vulnerable and marginalized populations.
In her spare time, Jacqueline is an avid flower gardener, spending as many free hours as possible curating an eye-catching landscape that has all-season appeal. She enjoys long walks with her husband, their two children and standard poodle, and she is a film buff.
Faculty Advisor: Sara Simonsen, Ph.D. (Public Health), CNM, associate professor and Annette Cumming Endowed Chair in Women's and Reproductive Health, University of Utah College of Nursing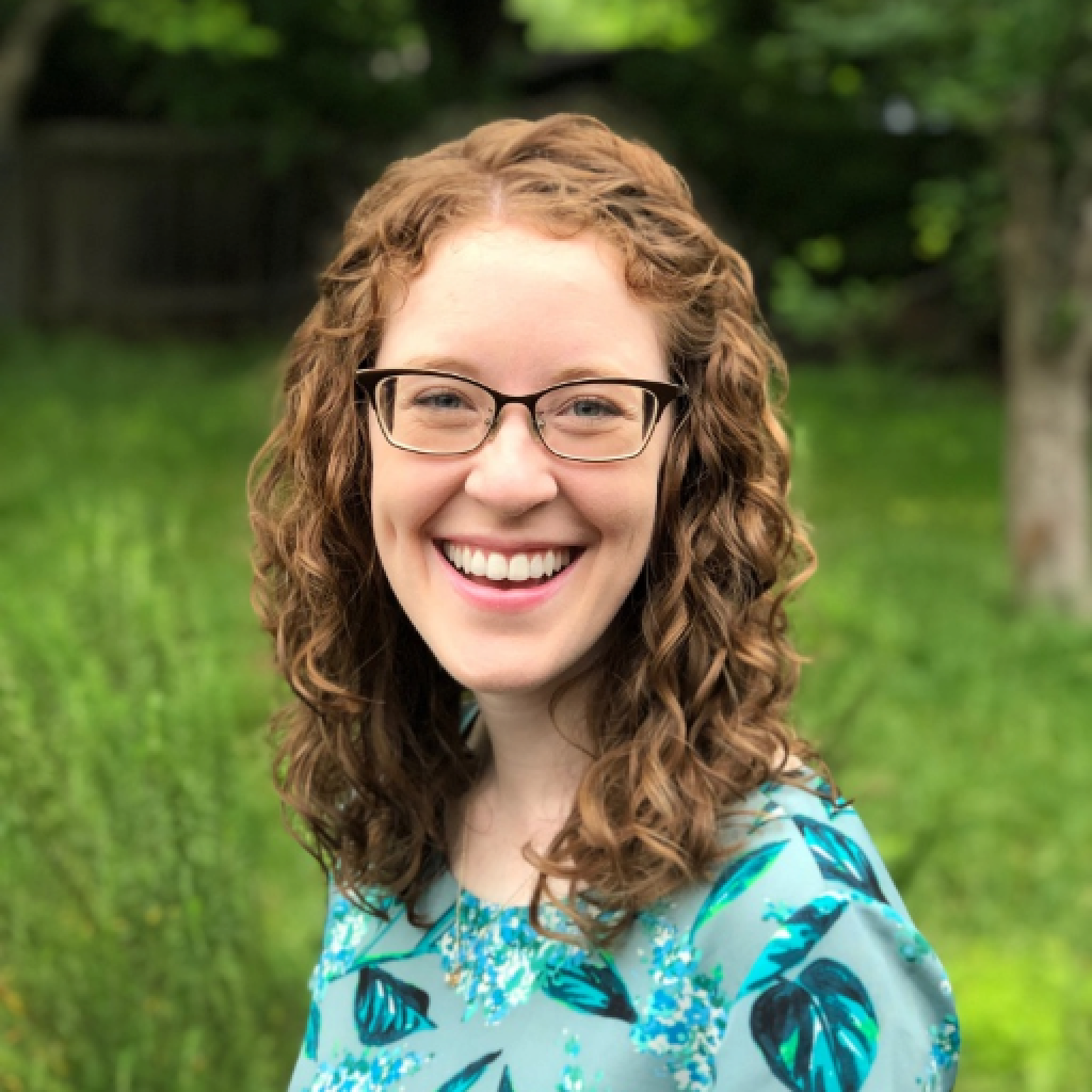 Sarah Neller, MSN, APRN, AGPCNP-BC
Predoctoral Fellow
Research Focus: Effects of older adults creating a legacy of values on healthy aging outcomes
Program of Research: Sarah is a 4th year PhD student in the College of Nursing and a certified adult-gerontology primary care nurse practitioner. Sarah's experiences as a bedside nurse in the intensive care unit, nurse practitioner, and nursing educator provided her insight into end-of-life concerns and ways in which nurses and providers can care for patients as they near death. Sarah's goal is to develop a program of research that will support healthy aging, promote intentional living, and foster continued life engagement among older adults as they process maturational developments and begin to anticipate the end of life. Her dissertation is focused on establishing evidence of legacy of values utilization as a means of end-of-life preparation among older adults. She will use exploratory sequential mixed methods to examine the motivations for, contextual factors surrounding, and outcomes of completing a legacy of values. Sarah is currently assisting Dr. Gail Towsley on an R21 utilizing person-centered videos to address end-of-life treatment preferences among residents with dementia living in long-term care.
Sarah and her family live in Austin, Texas. She and her husband are both in PhD programs and enjoy being distracted by their toddler boy to read and play Legos. In her spare time, Sarah enjoys snacking, canning, quilting, and traveling, especially to Scandinavia.
Faculty Advisor: Gail Towsley, PhD, NHA; Associate Professor, University of Utah College of Nursing
Selected publications/presentations:
Edelman, L., Neller, S., McLeskey, N., Garrett, L., Davis, S. "Establishment of A Distance-Based Long-term Care Nurse Residency Program," Gerontological Society of America Conference in Boston, MA (November 2018), Presenter
Neller, S. "Developing faculty confidence in exam quality through the reflective use of psychometric data," ExamSoft Assessment Conference in Denver, CO (June 2017)
Ryoko Pentecost, MN, RN, CCRC
Predoctoral Fellow
Research Focus: Explore the relationship between perinatal substance use and perinatal depression/anxiety and effectiveness of telehealth intervention among perinatal substance use women
Program of Research: Ryoko is a third-year PhD student in the College of Nursing. After she obtained her registered nurse license and worked as a psychiatric mental health nurse, her passion for conducting nursing research led her to work as an applied research coordinator at a local healthcare system. She supported the logistics and oversight of investigator-initiated studies and gained experiences with how healthcare system works together with local organizations to conduct research and improve health of the community.
Currently, Ryoko is working as a research assistant for Dr. Latendresse's R01 funded study. The study evaluates the effectiveness of using a telehealth approach to reduce perinatal depressive symptoms in diverse groups of childbearing women. This experience has provided her insights and given her new skills sets in how to conduct research with the perinatal mental health population. She also has been conducted a scoping review to identify, evaluate, and report published literature regarding associations between perinatal substance use and perinatal depression and anxiety along with related maternal/newborn outcomes. This review also identified research gaps that inform the development of future studies intended to improve the care of childbearing women. The main focus of her dissertation will be to improve treatment adherence and increases access to perinatal substance use care using a telehealth approach, which also addresses comorbid psychiatric illness such as perinatal depression and prevents relapse during the postpartum period.
Ryoko enjoys travel, looking for interesting food and restaurants, and nature in Idaho. Her husband describes her as "constantly on the go", as she is always looking for some fun things to do with her husband and two kids. She is originally from Japan and enjoys introducing Japanese culture in her local community through organizing cultural events.
Faculty Advisor: Gwen Latendresse, PhD, CNM, FACNM
Selected Publications:
Pentecost, R., Grassley, J. (2014). Adolescents' needs for nurses' support when initiating breastfeeding. Journal of Human Lactation, 30(2). 224-228. PMID: 24194610
Christina M. Wilson, PhD, WHNP-BC
Postdoctoral Fellow
Research Focus: Understanding and improving communication regarding body image, sexuality, and sexual functioning between gynecologic cancer patients and their providers.
Christina M. Wilson, PhD, WHNP-BC is a post-doctoral research fellow.  She is board certified as a women's health nurse practitioner. Dr. Wilson completed her PhD in nursing at Virginia Commonwealth University in Richmond, VA. Her dissertation research examined the relationships among body image, sexuality, and sexual functioning in women with cervical and endometrial cancer. Her research interests include sexual health in cancer patients. Her T32 research will seek to analyze and improve communication regarding body image, sexuality, and sexual functioning in gynecologic cancer patients with their providers.
Dr. Wilson recently relocated to Salt Lake City from Richmond, VA with her Labrador Retriever, Beau.  She is looking forward to enjoying the wealth of outdoor activities in Salt Lake City.
Faculty Advisor: Kathi Mooney, PhD, RN, FAAN
College of Nursing Research Fellows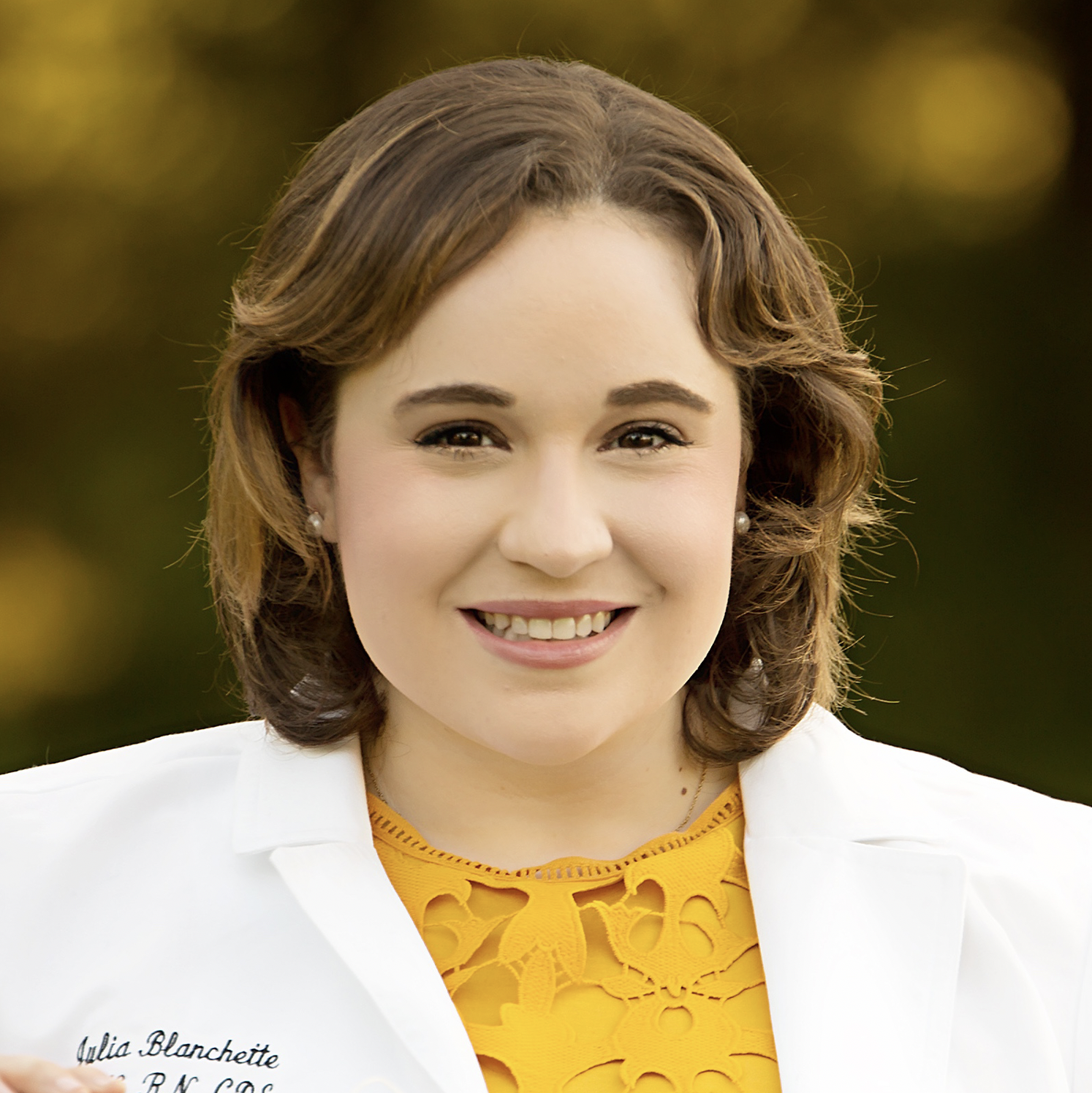 Julia Blanchette, PhD, RN, CDCES
Postdoctoral Fellow
Julia E. Blanchette, PhD, RN, CDCES, is the ADCES Foundation/CBDCE Post-Doctoral Fellow in Integrated Diabetes Management. Inspired by her personal experiences growing up with type 1 diabetes, Dr. Blanchette decided to go into nursing and diabetes care. She has been a registered nurse and diabetes care and education specialist, focusing on diabetes self-management technology across the lifespan, since she began her nursing career in 2014. Dr. Blanchette completed her PhD in Nursing Science at Case Western Reserve University in Cleveland, OH. Her dissertation work explored the impact of financial stress factors and psychological factors on self-management outcomes in emerging adults with type 1 diabetes from across the United States. During her post-doctoral fellowship, she will work with a community advisory board to develop a financial and health insurance education toolkit intervention for emerging adults with type 1 diabetes, funded by the ADCES Foundation and CBDCE. Dr. Blanchette seeks to reduce financial stress barriers in emerging adults with type 1 diabetes through her research.
Dr. Blanchette lives in Northeast Ohio with her fiance and her cat. In her spare time, she volunteers at Camp Ho Mita Koda for children with type 1 diabetes, creates many crafts with her Cricut machine, does DIY projects around her house, explores Cleveland and the surrounding area, travels to see family and friends, and likes to write.
Faculty Advisors: Michelle Litchman, PhD, FNP-BC, FAANP; Nancy Allen, PhD, ANP-BC
Selected Publications:
Simonyan, A. R., Isaacs, D., Lekic, S., Blanchette, J.E., Noe, D., & Galloway, N. R. (2021). Continuous Glucose Monitoring Shared Medical Appointments Improve Diabetes Self‐Efficacy and Hemoglobin A1C. Journal of the American College of Clinical Pharmacy.
Blanchette, J. E., Toly, V. B., Wood, J. R., Musil, C. M., Morris, D. L., & Votruba, M. E. (2020). 817-P: Financial Stress Factors, Psychological Factors, and Self-Management Outcomes in Emerging Adults with Type 1 Diabetes. Diabetes, 69(Supplement 1).
Blanchette, J. E. (2019). The Diverse Roles of the Diabetes Educator in the Camp Setting. AADE in Practice, 7(2), 50-51.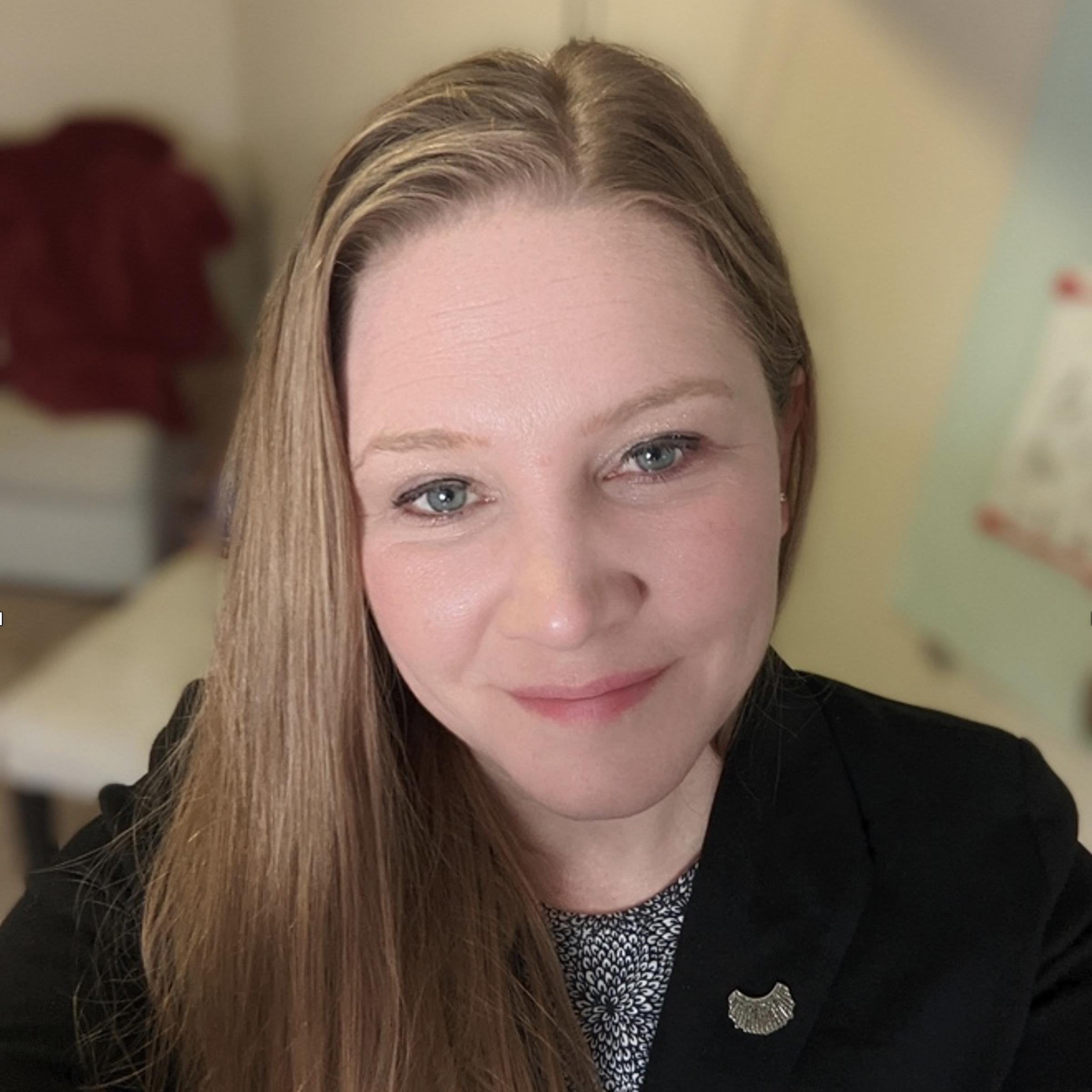 Sarah E. Wawrzynski, BSN, CCRN
F31 Predoctoral Fellow
Sarah E. Wawrzynski, BSN, CCRN, is an experienced pediatric critical care nurse and PhD candidate whose program of research focuses broadly on the impact of pediatric chronic, and life limiting disease on the health and well-being of the connected family members.
The impact of pediatric disease and caregiving stress has been found to not only affect parents and patients, but also, the health and well-being of other children in the home. Sarah hopes to find meaningful and adaptive ways to support families in navigating these challenges in order to improve the overall well-being of the family unit in whatever structure it occurs.
As part of her training, Sarah is working closely with her faculty mentors and developing the relevant research skills to do this work. Currently, she is working with Dr. Kristin Cloyes investigating social network structures and supportive interactions among adult cancer survivors and their care partners. As a member of this team, Sarah has developed a better understanding of the unique support needs of sexual and gender minorities, and adolescent and young adults.
Sarah currently lives in Utah with her husband, two sons, two Great Danes, and a pet snake. She enjoys the outdoors, spending summer weekends camping, canoeing on the lake, and hiking or biking as much as possible.
Dissertation focus: Sarah's F31 entitled "Social Media Use and Social Support Among Adolescent Siblings of Children with Cancer"(F31NR018987) is examining social support networks and perceived support among siblings of children with cancer. She is also exploring whether social media may play a role in how adolescent siblings access the support they need.
F31 Sponsor & Faculty Mentor: Dr. Kristin G. Cloyes PhD, MN, RN
Selected Publications:
Wawrzynski, SE.; Schaefer, MR.; Schvaneveldt, N.; Alderfer, MA. Social Support Among Siblings of Children with Cancer: A Scoping Review. Psycho-Oncology. 2021 Apr 5;. doi: 10.1002/pon.5689.
Reblin, M., Ketcher, D., McCormick, R., Mansfield, K.J., Wawrzynski, S.E., Otto, A.K., Tennant, K., Guo, J-W., Reed, D.R., Skinner, D.R.& Cloyes, K.G. (Under review). "It's kind of complicated": Perceived social support in young adult and young adult LGBTQ cancer survivors. Journal of Adolescent Health.
Hebdon, M.; Bernier-Carney, K.; Coombs, L.A.; Bybee, S.; Wawrzynski, S.E.; Sisler, S.; Luther, B. Differences in Burden and Service Access Between Parental and Non-Parental Caregivers During COVID-19, (under review)Family Systems and Health
Alley, J., Owen, RY., Wawrzynski, SE., Lasrich, L., Ahmmad, Z., Utz, R., Adkins, D. (2020). Physical illness, social disadvantage, and risky sexual behavior in adolescence and young adulthood. Annals of Sexual Behavior. April 2020 DOI: 10.1101/419010
Linder LA, Newman AR, Stegenga K, Chiu YS, Wawrzynski SE, Kramer H, Weir C, Narus S, Altizer R. Feasibility and acceptability of a game-based symptom-reporting app for children with cancer: perspectives of children and parents. Support Care Cancer. 2021 Jan;29(1):301-310. doi: 10.1007/s00520-020-05495-w. Epub 2020 May 2. PMID: 32358779; PMCID: PMC7606212.