College of Nursing T32 Fellows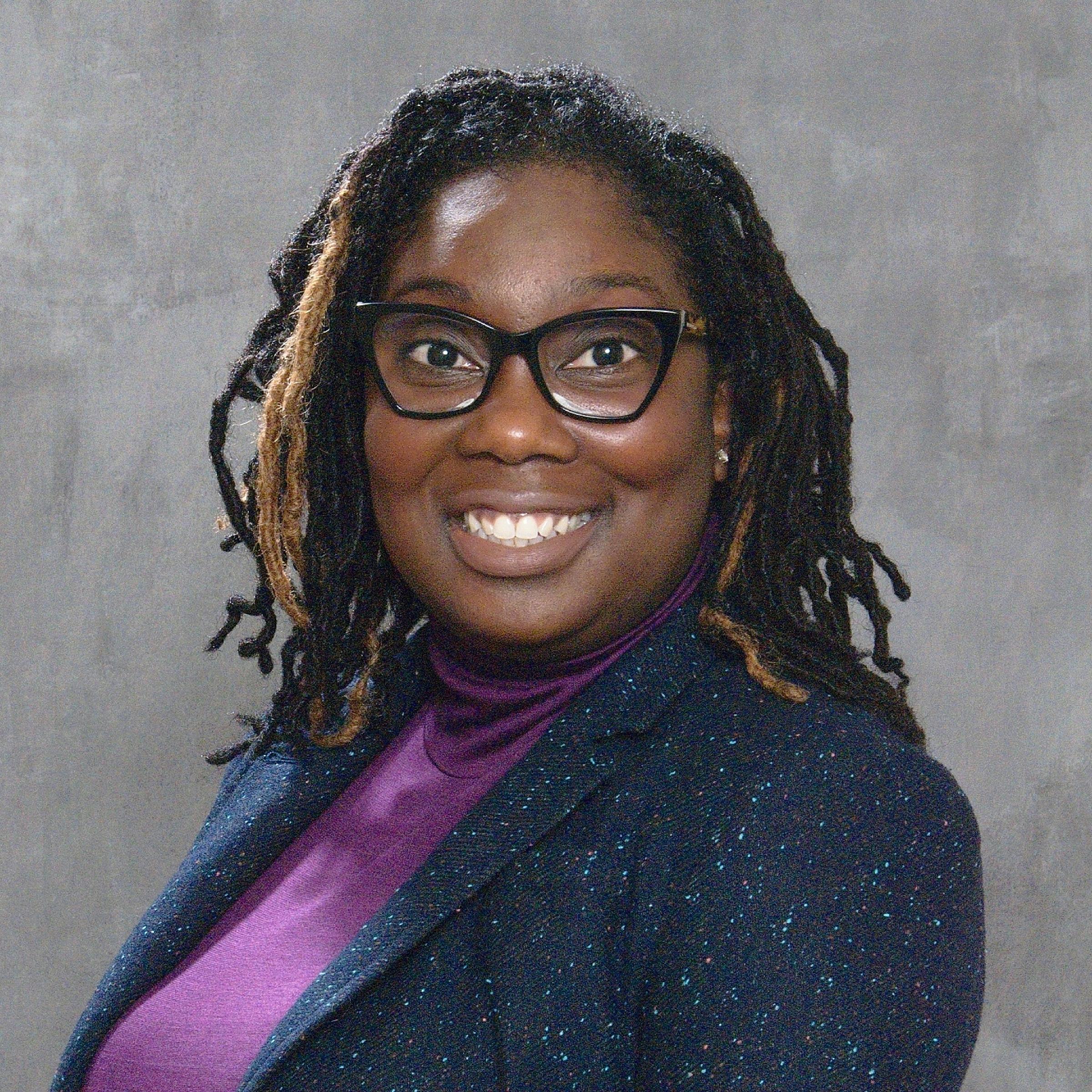 Siobhan Aaron, PhD, MSN, MBA, RN
Postdoctoral Fellow
Siobhan P. Aaron, PhD, MSN, MBA, RN is a post-doctoral research fellow. She has been a clinical nurse for the past 8 years. Through her experiences as a nurse, Siobhan has observed numerous end-of-life experiences in various populations. Guided by those experiences, Siobhan sought after opportunities to improve end-of-life outcomes for patients and their families. Dr. Aaron completed her PhD in nursing at Case Western Reserve University in Cleveland, OH. Her dissertation explored the relationships between patient and family caregiver characteristics and preferences, and the patient's advance directive decision. Her dissertation was guided by the theory of complexity, using a secondary data analysis from a sample of patients with advanced stage IV lung and gastrointestinal cancers and their caregivers. During the T32 training fellowship, Siobhan seeks to focus her research on improving outcomes and decreasing healthcare disparities in end-of-life decision-making with oncology patients and their family caregivers.
Dr. Aaron lives in Northeast, Ohio with her husband, son, and playful goldendoodle. In her spare time, Siobhan enjoys hiking, kayaking, trying new recipes, reading novels, dance aerobics, and spending time with family and friends.
Faculty Advisor: Kathie Supiano, PhD, LCSW, FT
Selected Publications:
Harper, S. & Douglas, S. (2017). How Race Can Influence Care Goals and Treatment Decisions in Advanced Cancer. Oncology Nursing News, 11(7), 36.
Voss, J., Kennely, I. Aaron, S., Kabot, S., Meier, M. (2019). Power of Art to Teach Evidence-Based Practice. In Innovative Strategies in Teaching Nursing. 2019. New York, NY: Springer Publishing Company.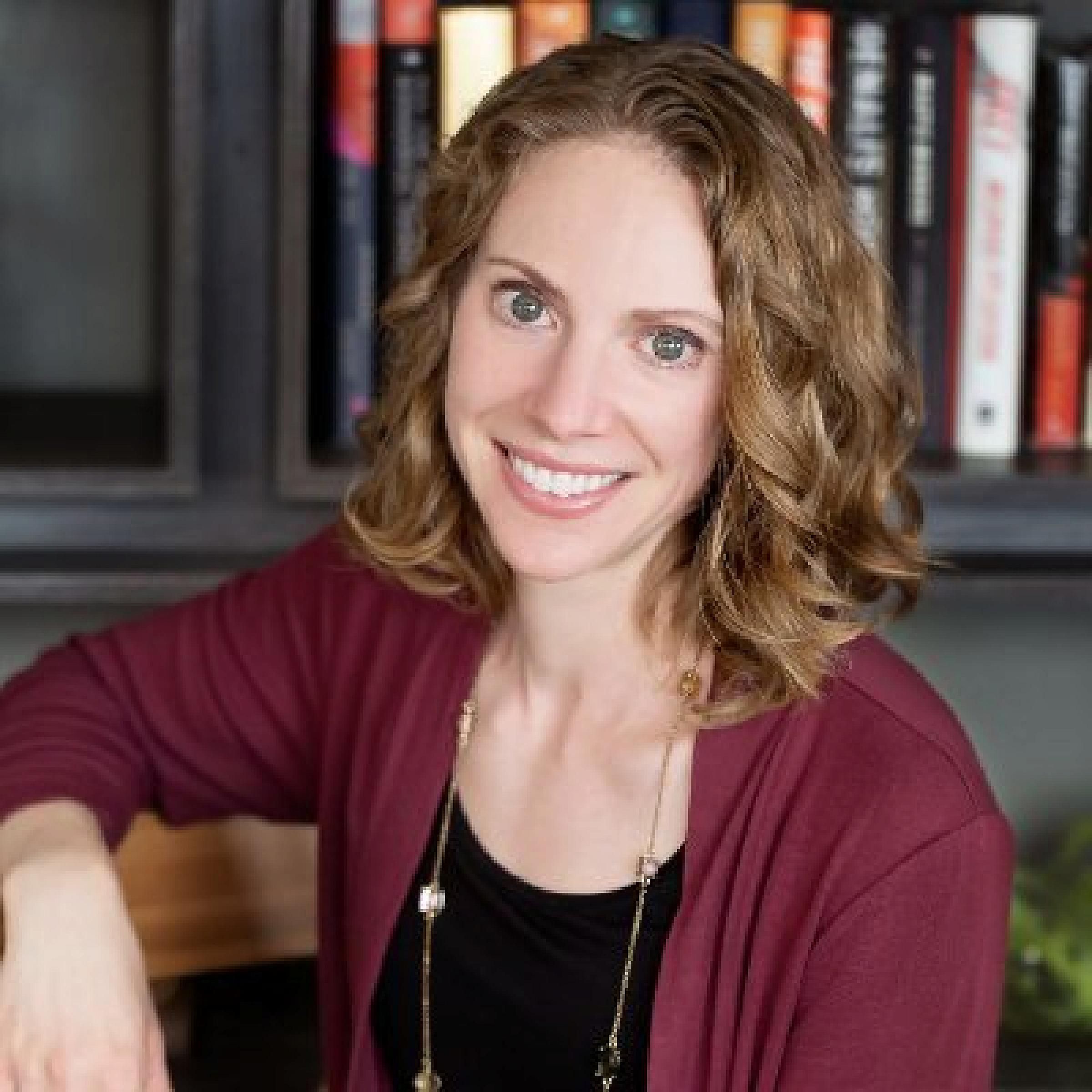 Sara Bybee, BA, MSW, LCSW
Predoctoral Fellow
Research Focus: Posttraumatic growth among sexual and gender minority (SGM) and non-SGM couples coping with cancer
Program of Research: Sara is a PhD Candidate in the College of Nursing and a licensed clinical social worker. Her experience as an oncology social worker has strongly influenced her decision to pursue a career as an independent research scientist. She has seen first-hand the toll that a cancer diagnosis takes on patients and their partner caregivers. For sexual and gender minority (SGM) couples, the risk for adverse psychological outcomes is even greater due to minority stressors. Despite the potential for negative psychological outcomes, Sara has witnessed the profound growth of couples—SGM and non-SGM--throughout such difficult and stressful times. These experiences have inspired her to focus on the scientific study of posttraumatic growth in an inclusive way, exploring posttraumatic growth for both SGM couples and non-SGM couples dealing with advanced cancer. More specifically, she aims to better understand the antecedents to posttraumatic growth and the processes that facilitate or hinder it for all couples.
Sara hopes that increasing knowledge in this area will lead to the development of strengths-based dyadic interventions that prevent or buffer adverse psychological outcomes, facilitate positive growth, promote inclusive practices and ultimately improve wellbeing and quality of life for all couples coping with cancer. Sara has worked with Dr. Lee Ellington's R01 studying patients with life-limiting cancer and their family caregivers in palliative and hospice cancer care settings. As part of this R01, Sara was involved in the NIH Administrative Supplement (led by Dr. Cloyes) to study SGM caregivers and hospice team alignment. Sara was served as Graduate Research Assistant on an NCI funded R01 examining couples' communication in cancer (mPIs Langer & Porter; Co-I Baucom). The purpose of this R01 was to examine dyadic communication and emotion regulation among patients and spouses/partners within the context of a cancer diagnosis, treatment, and survivorship.
Sara lives in Salt Lake City, Utah with her partner Shawn, their 2-year old son Christopher and new baby Andrew, 1 dog and 1 cat. She enjoys cooking, baking, running, biking, hiking, camping, reading novels, and conversing in Spanish.
Faculty Advisor: Lee Ellington, PhD
Selected Publications:
Bybee, S., Cloyes, K., Baucom, B., Supiano, K., Mooney, K., Ellington, L. (2021). Bots and nots: Safeguarding online survey research with underrepresented and diverse populations. The Journal of Psychology & Sexuality. https://doi.org/10.1080/19419899.2021.1936617
Cloyes, K.G., Jones, M., Gettens, C., Wawrzynski, S., Bybee, S., Tay, D., Reblin, M. & Ellington, L. (2021). (in press). Providing home hospice care for LGBTQ+ patients and caregivers: Perceptions and opinions of hospice interdisciplinary care team providers. Palliative and Supportive Care.
Bybee, S.G. (2018). Vicarious Posttraumatic Growth in End-of-Life Care: How Filling Gaps in Knowledge Can Foster Clinicians' Growth. Journal of Social Work in End-of-Life and Palliative Care. https://doi.org/10.1080/15524256.2018.1498820
Romano, J., Baucom, B., Baucom, D., Porter, L., Bybee, S., Puleo, B., Leger, A., Hagan, R., Moncur, B., Suggs, E., Suh, B., Ghosh, N., Langer, S. (in press). Observational assessment of communication among persons with cancer and their caregiving partners. Annals of Behavioral Medicine.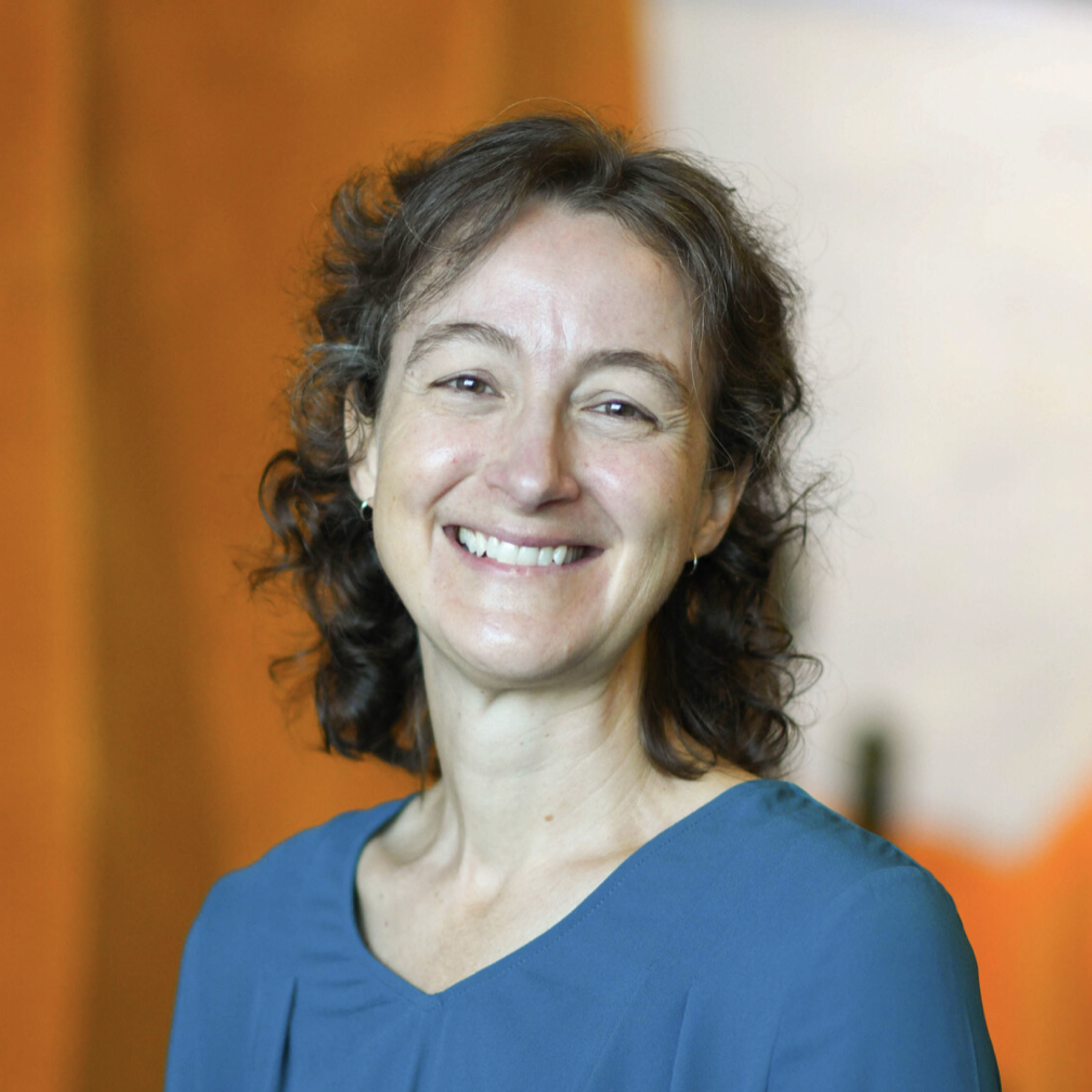 Catherine Elmore, PhD, MSN, RN, CNL
Postdoctoral Fellow
Program of Research: Catherine "Cat" Elmore earned her PhD from the University of Virginia School of Nursing in 2021. Her dissertation research examined whether personal characteristics are predictive of cervical cancer screening uptake for women who arrived in the United States as refugees, and included a policy analysis of relevant country-of-origin factors that may also influence screening uptake.  Looking forward to her work as a postdoctoral fellow, her program of research will broaden to consider social determinants of health with the intention of improving equity in health outcomes particularly among vulnerable individuals and their caregivers.
Dr. Elmore entered the profession of nursing as a second career through a direct-entry master's degree program which focused on health systems and clinical leadership at the point of care. Her undergraduate major of cultural anthropology was influenced by early opportunities for global travel and cultural exchange.
She currently lives in central Virginia with her husband, two cats, and a handful of chickens. In her spare time, she enjoys long trail walks, reading, and haphazard gardening. 
Faculty Mentor: Andrea Wallace, PhD, RN, FAAN
Selected Publications:
Elmore, C.E., Mitchell, E.M., Debnam, K., Keim-Malpass, J., Tanabe, K.O., and Hauck, F.R. (2021). Predictors of cervical cancer screening for Refugee women attending an international family medicine clinic in the United States [Revised and resubmitted]. University of Virginia.
Elmore, C.E., Keim-Malpass, J., and Mitchell, E.M. (2021). Health inequity in cervical cancer control among refugee women in the United States by country of origin. Health Equity, 5(1):119-123. https://doi.org/10.1089/heq.2020.0108
Elmore, C.E., Laughon, K., Mitchell, E.M. (2020). Self-collection of samples for HPV testing to increase participation in cervical cancer screening by immigrant women: An integrative review. Public Health Nursing, 37(5):677-695. https://doi.org/10.1111/phn.12782
Elmore, C.E., Tingen, J.M., Fredgren, K., Dalrymple, S.N., Compton, R.M., Carpenter, E.L., … Hauck, F.R. (2019). Utilizing an interprofessional team to provide refugee healthcare in an academic medical center. Family Medicine and Community Health, 7(3):e000091. doi: 10.1136/fmch-2018-000091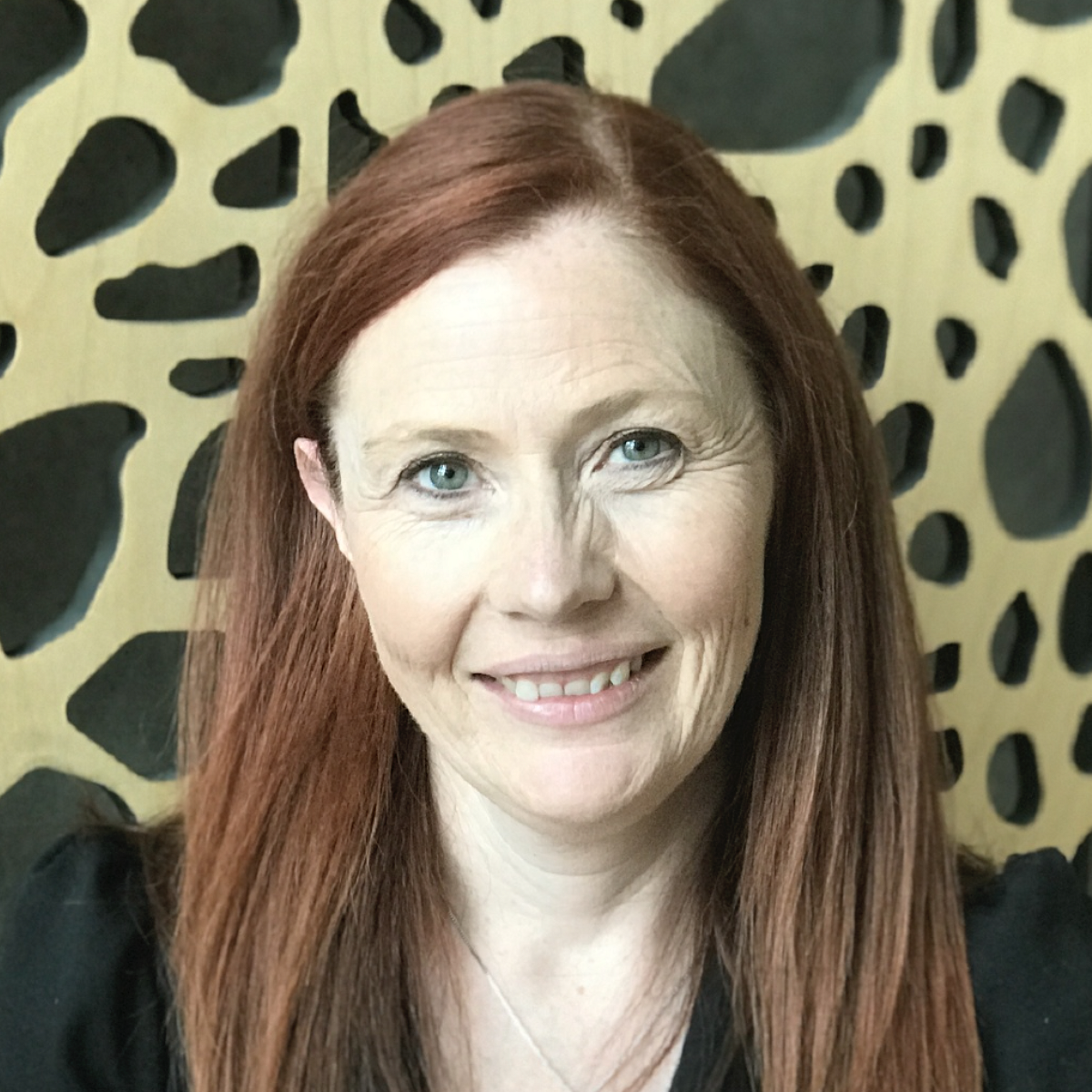 Kelly Mansfield, BSN, RN
Predoctoral Fellow
Research Focus: Examine the social support networks of parental caregivers and the role of formal caregivers as a supportive resource.
Program of Research: Kelly is a 4th year PhD student in the College of Nursing and a pediatric ICU nurse. Kelly's research focuses on understanding the complex needs of caregivers of medically fragile children and developing solutions that will improve caregiver and family outcomes long-term. As a bedside nurse in pediatrics and acute care, her primary focus has been to provide care to the family unit. Over time, she has observed parents struggle to adapt as they assume the role of a caregiver for a child with a life-threatening chronic illness requiring early surgical intervention and lifelong management. Kelly hopes to find ways to help parents prepare for the challenges of caregiving and to navigate medically complex scenarios within the hospital.
In addition to her clinical nursing career, Kelly has also worked as a research assistant to faculty in the College of Nursing. Kelly's work with Dr. Michelle Litchman investigated the impact of diabetes education on care partners while Dr. Kristin Cloyes' project examined the social networks of cancer survivors and their partners during the COVID-19 pandemic.
Kelly currently lives in Utah with her husband and son. They enjoy camping, travelling, and snowboarding. In addition to family time, Kelly fills her time reading and baking.
Faculty Advisor: Dr. Kristin G. Cloyes, PhD, MN, RN
Selected Publications:
Reblin, M., McCormick, R., Mansfield, K., Wawrzynski, S., Ketcher, D., Tennant, K., Guo, J., Jones, E., Cloyes, K., (2021). Feasibility, usability and acceptability of personalized web-based assessment of social network and daily support interactions over time. Supportive Care in Cancer.
Crismon, D., Mansfield, K., Hyatt, S., Christensen, S., Cloyes, K. (2021). COVID-19 pandemic impact on experiences and perceptions of nurse graduates. Journal of Professional Nursing. Salt Lake City. USA.
Green, D., Bennett, E., Olson, L., Wawrzynski, S., Bodily, S., Moore, D., Mansfield, K., Wilkins, V., Cook, L., Delgado-Cocoran, C. Timing of pediatric palliative care utilization in children with heart disease.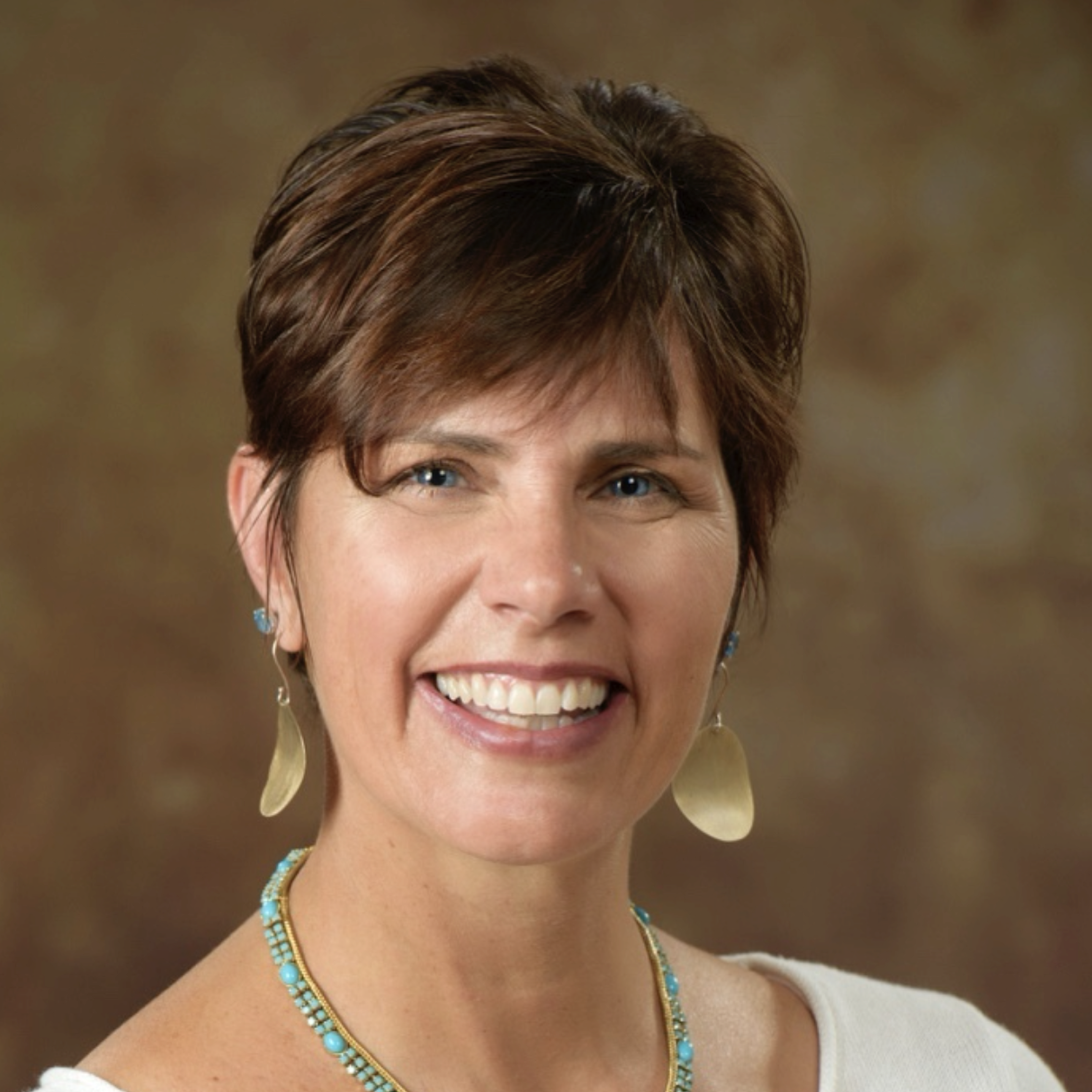 Ann Marie Moraitis, PhD, MS, RN
Postdoctoral Fellow
Program of Research: Ann Marie is recent PhD graduate from UMass Amherst and is a master's prepared clinical exercise physiologist with strong translational research interests in wellness-focused adolescent and young adult (AYA) cancer survivorship, symptom self-management and participatory designs in AYA survivorship. While completing my PhD she was a research assistant for Dr. Rachel Walker and involved in assessment and interventions to address unmet needs in those affected by breast cancer. In addition, she took part in interdisciplinary research at the NIH-funded UManage Center for Building the Science of Self-Management, the multidisciplinary Institute for Applied Life Sciences at UMASS-Amherst, and the NSF I-corp jumpstart program. These experiences allowed her collaboration opportunities with scholars from multiple disciplines. Her dissertation work was a consensus study that included international expert leaders in AYA cancer, exercise oncology, survivorship care and symptom science to gain their insights on the impact of physical activity in young adult cancer survivors and clinical implementation considerations. Her future research aims include: 1) improve the quality of life of AYA cancer survivors through wellness-based biobehavioral/lifestyle interventions at all stages on the cancer care continuum; 2) incorporate interdisciplinary approaches to symptom management in cancer survivorship with a strong emphasis on the inclusion of AYA survivors in the design and implementation stages; 3) mitigate cancer health disparities by harnessing clinical and community partnership; 4) use innovative methodologies, including digital health, in the assessment, intervention, and evaluation of biopsychosocial health outcomes in cancer survivors.
For fun, she loves to swim, bike, cook, garden, walk in the woods with her 2 golden retrievers and share time with her 3 daughters and husband.
Faculty Mentor: Kathi Mooney, PhD, RN, FAAN
Selected Publications:
Moraitis, A. M., Winter, C., Wood, R., & Headley, S. (2016). Acute Exercise Effect on Biomarkers in Carcinogenesis. Medicine and Science in Sports and Exercise, 48(5), 833.
Seven, M., & Moraitis, A. M. (2020.). The Challenges of Cancer Care in the Time of the COVID-19 Pandemic. Cancer Nursing, 43(5), 427–428. PubMed PMID: 32810043.
Moraitis AM, Seven M, Walker RK.(2021) Physical Activity in Young Adult Cancer Survivors: A Scoping Review. Oncol Nurs Forum. 2021 Mar 1;48(2):184-194. doi: 10.1188/21.ONF.184-194. PMID: 33600391.
Moraitis, A.M., Seven, M., Sirard, J., Walker, R.  Expert consensus on physical activity use for young adult cancer survivors' biopsychosocial health: A Modified Delphi Study. Journal of Adolescent and Young Adult Oncology (2021, in press)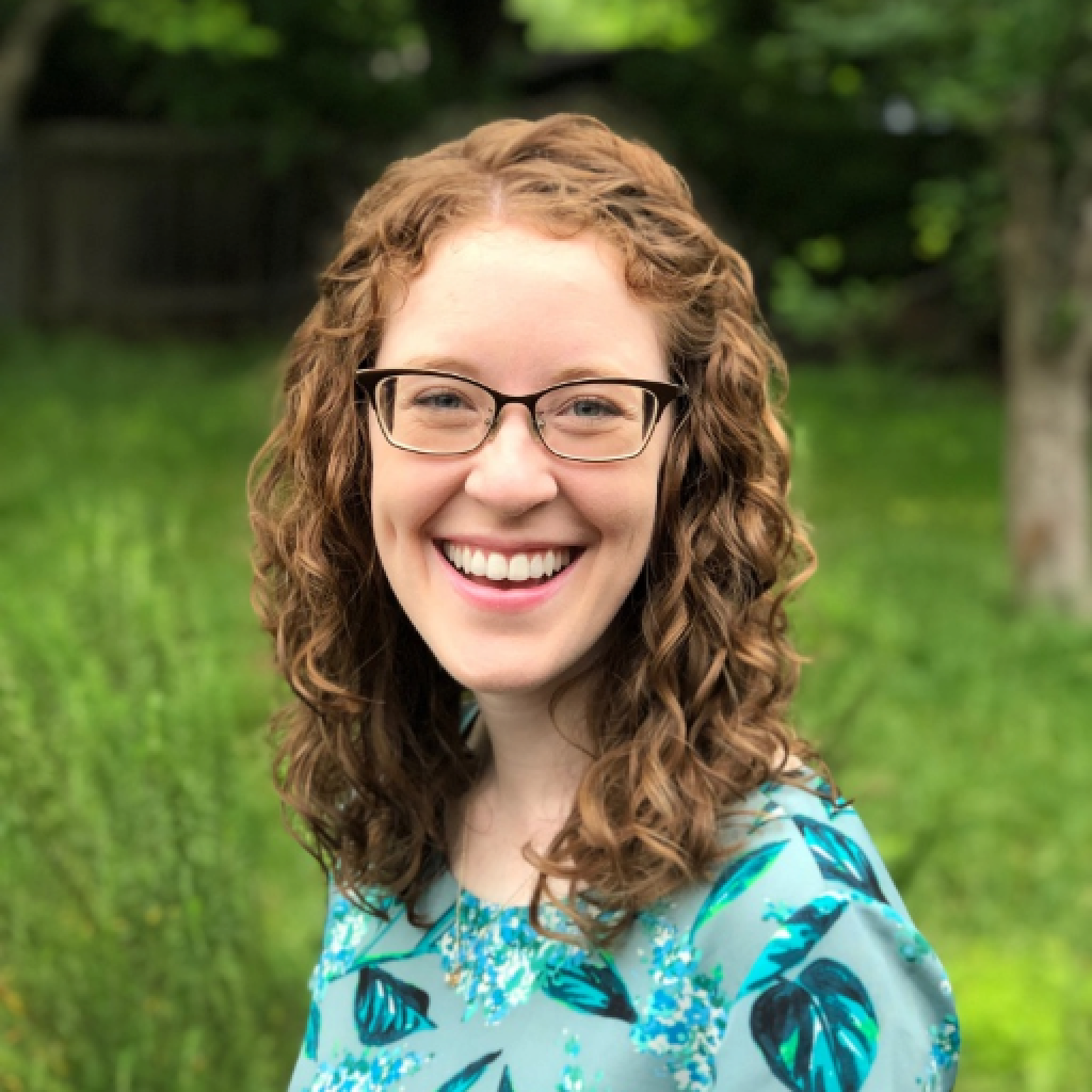 Sarah Neller, MSN, APRN, AGPCNP-BC
Predoctoral Fellow
Research Focus: Promoting intentional living and continued life engagement among older adults as they age and anticipate the end of life
Program of Research: Sarah is a PhD Candidate in the College of Nursing and a certified adult-gerontology primary care nurse practitioner. Sarah's experiences as a bedside nurse in the intensive care unit, nurse practitioner, and nursing educator provided her insight into end-of-life concerns and ways in which nurses and providers can care for patients as they near death. Sarah's goal is to develop a program of research that will support healthy aging, promote intentional living, and foster continued life engagement among older adults as they age and begin to anticipate the end of life. Her dissertation is focused on establishing evidence of legacy of values (e.g., ethical will, legacy letter) utilization as a means of fostering purposeful living and initiating end-of-life preparation. She is utilizing an exploratory sequential mixed methods design to examine the motivations for, contextual factors surrounding, and outcomes of older adults creating a legacy of values. As part of this work, Sarah conducted a scoping review of ethical will use across disciplines, which highlighted the way ethical wills can help individuals address mortality, renew intergenerational connections, solidify self, and promote transcendence before their final days. Sarah has worked with her mentor, Dr. Gail Towsley, on an R21 utilizing person-centered videos to address end-of-life treatment preferences among residents with dementia living in long-term care. She has also developed her qualitative skills by working on teams exploring couples managing type 1 diabetes and experiences of millennial caregivers. She is currently working with an interdisciplinary team to explore the shared experiences of diverse family caregivers across care recipient ages, relationships, and health conditions.
Sarah and her family live in Austin, Texas. She and her husband are both in PhD programs and enjoy being distracted by their toddler and new baby to read and play Legos. In her spare time, Sarah enjoys snacking, canning, quilting, and traveling, especially to Scandinavia.
Faculty Advisor: Gail Towsley, PhD, NHA
Selected publications:
Allen, N. A., Litchman, M. L., Neller, S., Tracy, E. L., Grey, R. G. K., Grigorian, E., ... & Berg, C. A. (2021). Couples Managing Type 1 Diabetes Using Diabetes Technology. Diabetes Spectrum, 34(3), 1.
Towsley, G. L., Wong, B., Baier, R. R., & Neller, S. (2021). An Efficacy Trial of Long-Term Care Residents With Alzheimer's Disease Using Videos to Communicate Care Preferences. Journal of the American Medical Directors Association, 22(7), 1559.
Neller, S., Beynon, C., McLeskey, N., Madden, C., & Edelman, L. S. (2021). Development of a Long-Term Care Nurse Residency Program. Journal of Gerontological Nursing, 47(2), 37-43.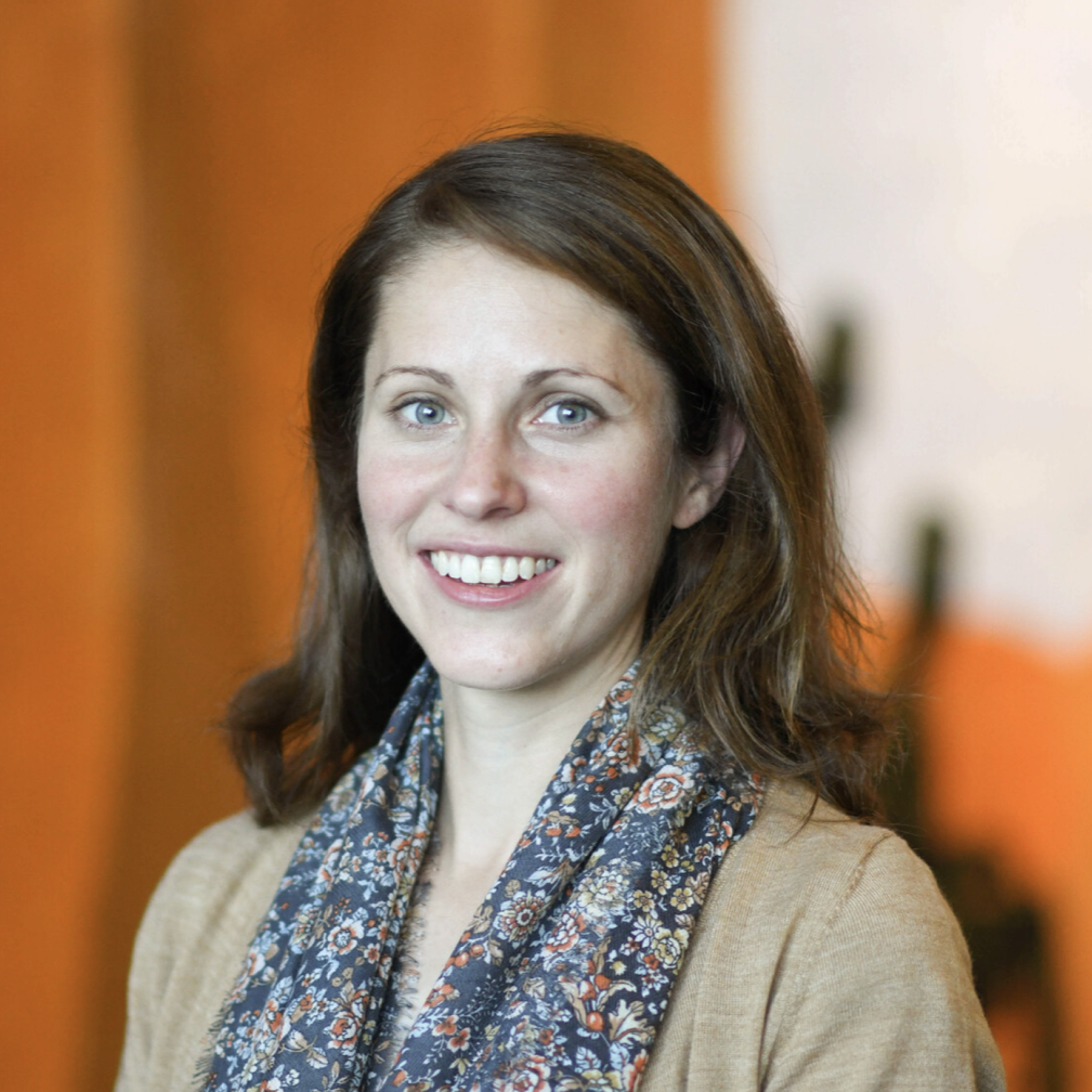 Liz Sloss, PhD, MBA, RN, CNL
Postdoctoral Fellow
Program of Research: In May 2021, Dr. Sloss completed her PhD in Nursing with a focus on healthcare quality from Virginia Commonwealth University. For her dissertation, she examined factors that influence nurse cognition and decision-making in response to alert generation during barcode assisted medication administration. During the T32 Postdoctoral Fellowship, Dr. Sloss plans to continue to study the development and implementation of clinical decision support systems, as well as other clinical decision tools, with the goal to improve the safety and quality of nursing care among oncology patients.
Dr. Sloss earned a BSN degree from Georgetown University in 2009. She also received an MSN from George Mason University in 2012 and an MBA from Georgetown University in 2017. After working in the acute care setting as a Labor & Delivery nurse and clinical educator for several years, she transitioned to the role of nursing instructor and taught both undergraduate and graduate pre-licensure nursing students in classroom and clinical settings.
After 15 years in the Washington, DC area, Dr. Sloss recently moved to North Bend, Washington with her husband and dog. In her free time, she loves to trail run, climb, and backcountry ski in the mountains.
Faculty Advisor: Kathi Sward, PhD
Selected Publications:
Sloss, E. A., & Jones, T. L. (2021). Nurse cognition, decision support, and barcode medication administration: A conceptual framework for research, practice, and education. CIN: Computers, Informatics, Nursing. https:// doi: 10.1097/CIN.0000000000000724
Sloss, E.A. & Jones, T.L. (2020). Alert types and frequencies during bar code-assisted medication administration: A systematic review. Journal of Nursing Care Quality. https:// doi.org/ 10.1097/NCQ.0000000000000446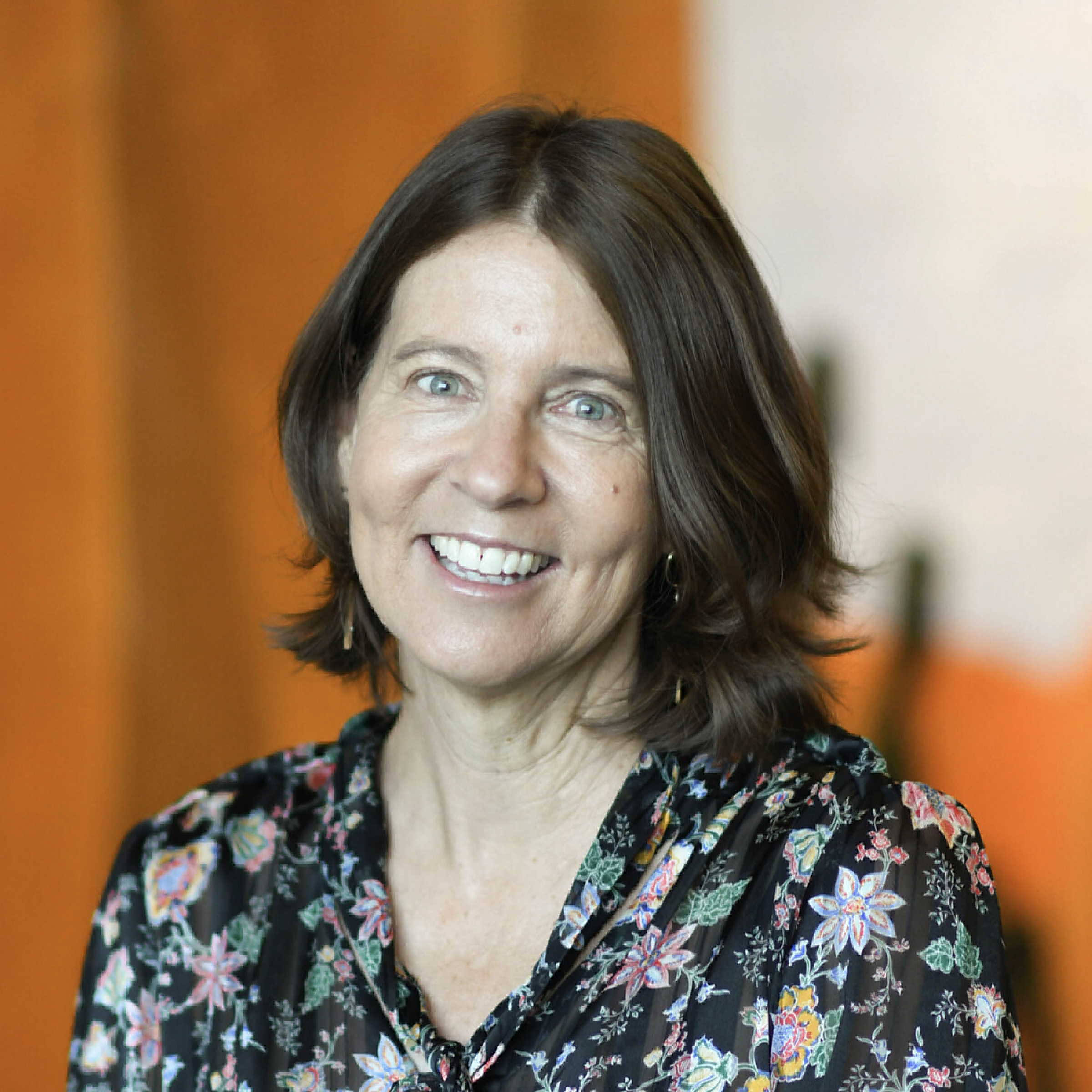 Linda Sossenheimer, RD, BSN, MEd.Psych
Predoctoral Fellow
Research Focus: impact of caregiving on the emotional and physical health outcomes of patients with diabetes.
After working in multiple roles within healthcare and education, Linda is thrilled at the opportunity to build on her foundation of experiences as she expands her knowledge, skills and language as a contributive scientist. Linda began her career as a Registered Dietitian, working in both inpatient and outpatient services at Johns Hopkins. In 1994, she completed her BSN at the University of Maryland College of Nursing after recognizing the positive impact of dual degrees in Nursing and Nutrition on her work with patients and their families, particularly while working with individuals with Diabetes and Cardiovascular diagnoses. Through her work in cardiac rehabilitation and as a Diabetes Educator, she experienced the emotional and overwhelming toll, chronic illnesses can have on individuals and their caregivers. These experiences led Linda to pursue her Master of Educational Psychology. The connection between emotional and physical health became more apparent in her work as a School Counselor and then while working as a Clinical Outreach Nurse in Telehealth Education.
Linda and her husband Michael live in Salt Lake City as "empty nesters", having launched their three adult children into the world. Hiking, traveling, conversing, learning, and family are top passions in her life.
Faculty Advisors: Michelle Litchman, PhD, FNP-BC, FAANP; Nancy Allen, PhD, ANP-BC
College of Nursing Research Fellows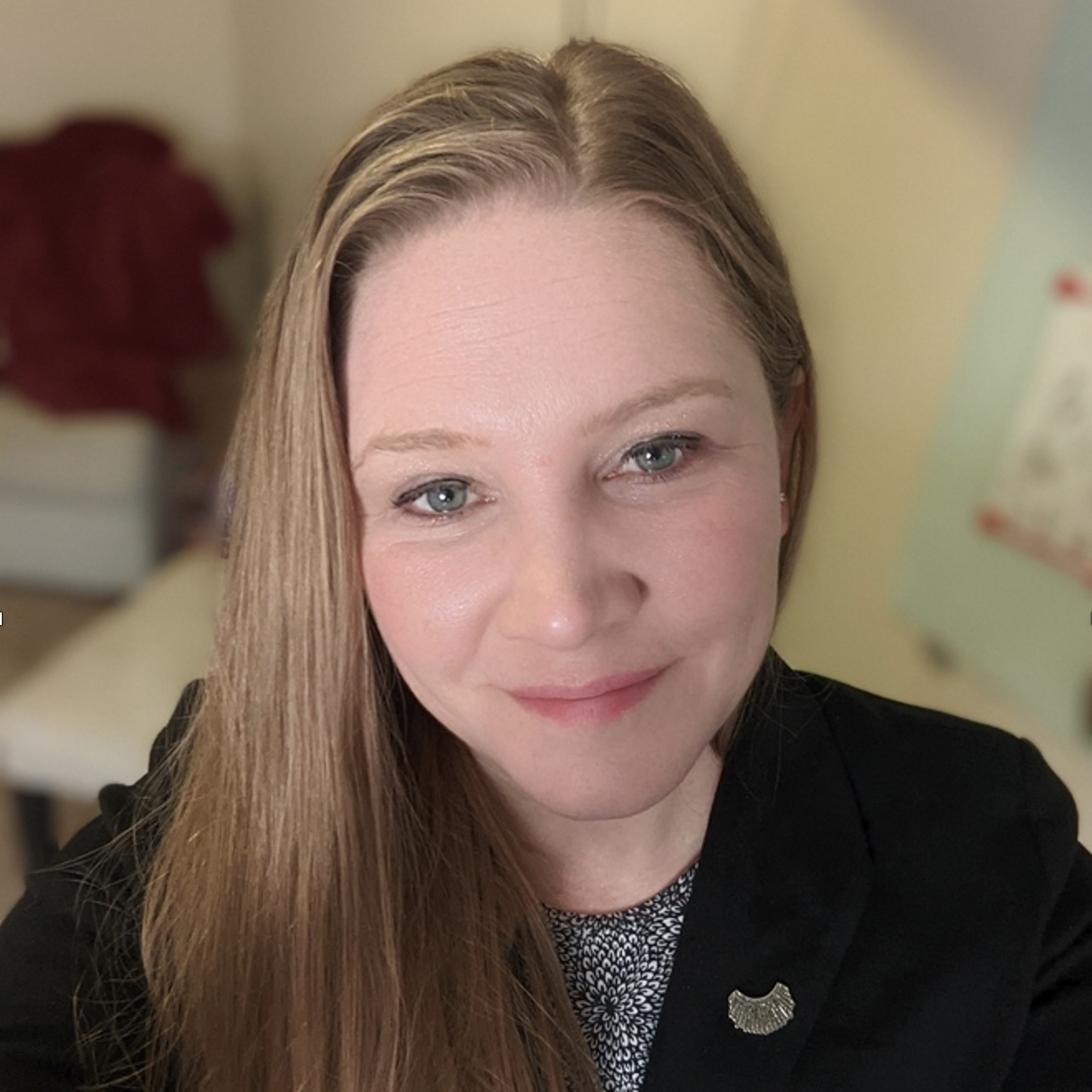 Sarah E. Wawrzynski, BSN, CCRN
F31 Predoctoral Fellow
Sarah E. Wawrzynski, BSN, CCRN, is an experienced pediatric critical care nurse and PhD candidate whose program of research focuses broadly on the impact of pediatric chronic, and life limiting disease on the health and well-being of the connected family members.
The impact of pediatric disease and caregiving stress has been found to not only affect parents and patients, but also, the health and well-being of other children in the home. Sarah hopes to find meaningful and adaptive ways to support families in navigating these challenges in order to improve the overall well-being of the family unit in whatever structure it occurs.
As part of her training, Sarah is working closely with her faculty mentors and developing the relevant research skills to do this work. Currently, she is working with Dr. Kristin Cloyes investigating social network structures and supportive interactions among adult cancer survivors and their care partners. As a member of this team, Sarah has developed a better understanding of the unique support needs of sexual and gender minorities, and adolescent and young adults.
Sarah currently lives in Utah with her husband, two sons, two Great Danes, and a pet snake. She enjoys the outdoors, spending summer weekends camping, canoeing on the lake, and hiking or biking as much as possible.
Dissertation focus: Sarah's F31 entitled "Social Media Use and Social Support Among Adolescent Siblings of Children with Cancer"(F31NR018987) is examining social support networks and perceived support among siblings of children with cancer. She is also exploring whether social media may play a role in how adolescent siblings access the support they need.
F31 Sponsor & Faculty Mentor: Dr. Kristin G. Cloyes PhD, MN, RN
Selected Publications:
Wawrzynski, SE.; Schaefer, MR.; Schvaneveldt, N.; Alderfer, MA. Social Support Among Siblings of Children with Cancer: A Scoping Review. Psycho-Oncology. 2021 Apr 5;. doi: 10.1002/pon.5689.
Reblin, M., Ketcher, D., McCormick, R., Mansfield, K.J., Wawrzynski, S.E., Otto, A.K., Tennant, K., Guo, J-W., Reed, D.R., Skinner, D.R.& Cloyes, K.G. (Under review). "It's kind of complicated": Perceived social support in young adult and young adult LGBTQ cancer survivors. Journal of Adolescent Health.
Hebdon, M.; Bernier-Carney, K.; Coombs, L.A.; Bybee, S.; Wawrzynski, S.E.; Sisler, S.; Luther, B. Differences in Burden and Service Access Between Parental and Non-Parental Caregivers During COVID-19, (under review)Family Systems and Health
Alley, J., Owen, RY., Wawrzynski, SE., Lasrich, L., Ahmmad, Z., Utz, R., Adkins, D. (2020). Physical illness, social disadvantage, and risky sexual behavior in adolescence and young adulthood. Annals of Sexual Behavior. April 2020 DOI: 10.1101/419010
Linder LA, Newman AR, Stegenga K, Chiu YS, Wawrzynski SE, Kramer H, Weir C, Narus S, Altizer R. Feasibility and acceptability of a game-based symptom-reporting app for children with cancer: perspectives of children and parents. Support Care Cancer. 2021 Jan;29(1):301-310. doi: 10.1007/s00520-020-05495-w. Epub 2020 May 2. PMID: 32358779; PMCID: PMC7606212.