College of Nursing T32 Fellows
Natalya Alekhina, MSN, ARNP-C, AOCNP, CGRA, ACHPN
Predoctoral Fellow
Program of Focus: Assessing individual patient characteristics as risk factors for development of immune-mediated toxicities in oncology patents treated with immune checkpoint inhibitors.
Research of Focus: Natalya is a second-year PhD student at the College of Nursing and an Oncology Nurse Practitioner. Natalya's research interests are focused on preventive oncology and, specifically, developing risk stratification tools for preventing treatment-related toxicities in the oncology patient population. As an Oncology Nurse Practitioner, Natalya's primary objective has been to provide her patients with the best quality of life, whether they are undergoing curative or palliative treatment. Unfortunately, despite many advancements in cancer therapy, treatment-related toxicities such as immune-mediated colitis can have a significant negative impact on oncology patients' well-being. Developing reliable and cost-effective tools to identify patients at risk for severe colitis can help optimize patients' quality of life and reduce treatment interruptions and costly interventions while resulting in substantial savings for the healthcare system. Natalya joined the T32 program in early 2022 and is excited and grateful for the opportunity to interact with fellow pre and post-doctoral colleagues and faculty mentors and learn the essential skills to get her started on the research path. Natalya currently lives in Eastern Washington with her husband and young daughter. She enjoys travel, learning foreign languages, and yoga.
Faculty Advisor: Kathi Mooney, PhD, RN, FAAN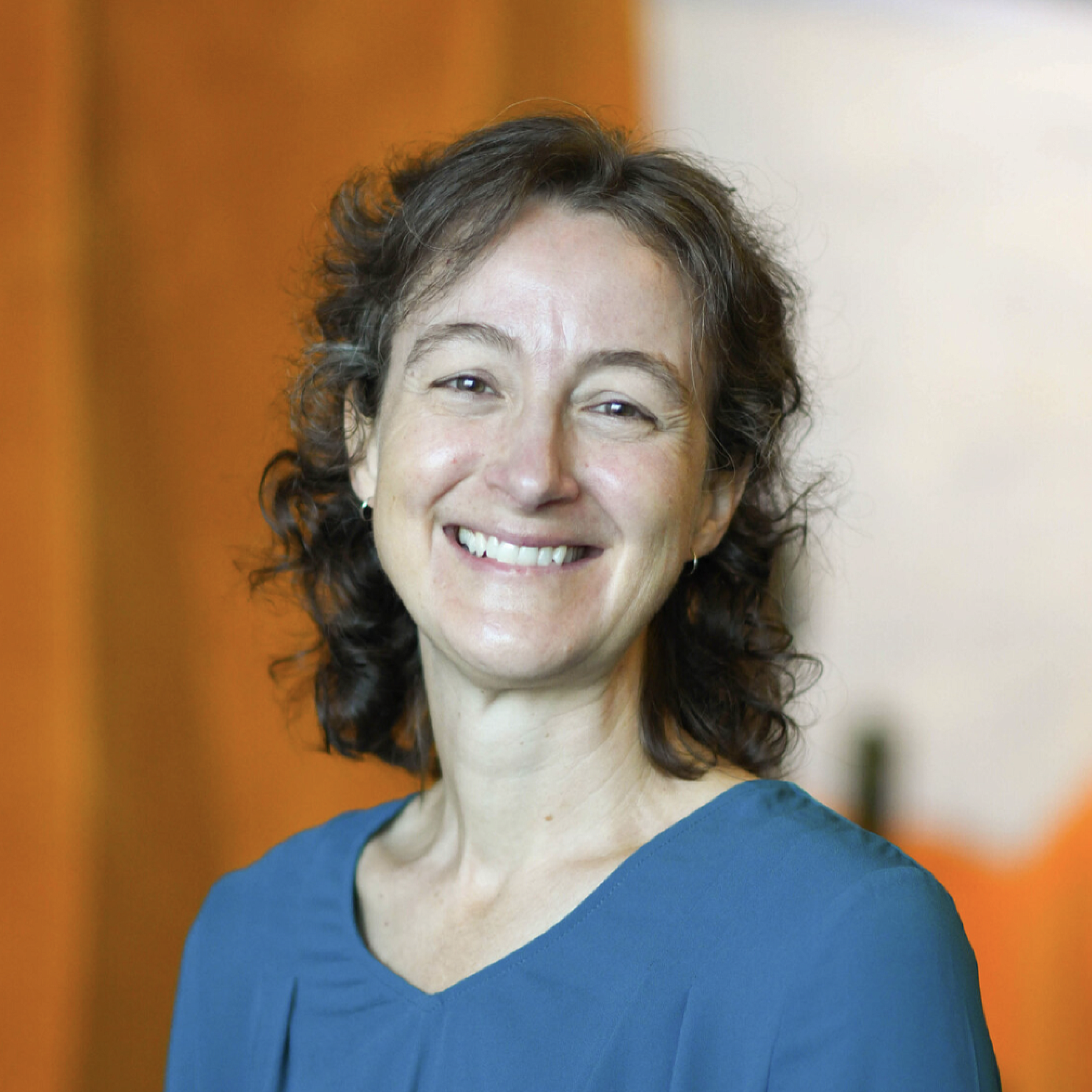 Catherine Elmore, PhD, MSN, RN, CNL
Postdoctoral Fellow
Research Focus: Dr. Elmore's current research includes a mixed-methods pilot study examining primary care providers perceptions of integrating screening for social needs, social resources, and readiness for hospital discharge into hospital discharge communications, and the role of informal caregivers in supporting chronic disease management at home and in the primary care outpatient setting. The overall goal is to improve patient outcomes and quality of care, reduce unnecessary health service use, and support informal caregivers in home and primary care community settings.
Program of Research: Catherine "Cat" Elmore's program of research is driven by her clinical experiences with vulnerable populations, her strong sense of justice and fairness, and a desire to use her curious, focused, and analytical mind to lead interdisciplinary teams in research to promote health and wellness, and identify and solve health inequities for individuals, communities, and society. Her PhD dissertation research at the University of Virginia School of Nursing, Examining Cervical Cancer Control for Refugee Women Living in the United States, identified a disparity in the rate of cervical cancer screening among the refugee population attending a family medicine primary care clinic in the United States compared to the general U.S. population. Focusing on cervical cancer control is important because it has disparate impacts on morbidity both globally and nationally, particularly for refugees, immigrants, and people of color living in the United States. For her dissertation study, she conducted a secondary analysis of electronic medical record data combined with a clinical population database. Her study findings immediately informed local clinical practice changes and lay the groundwork for additional research identifying and mitigating disparities in preventative care, including cancer screening, for refugee and other vulnerable populations.
During her post-doctoral fellowship, her research has expanded to include medical-surgical inpatient and chronic disease outpatient patient populations, particularly during times of transition from acute care back to home and primary care. She has gained additional skills in qualitative data collection, and qualitative and mixed-methods analysis. With her primary mentor, Dr. Andrea Wallace, she is part of two interdisciplinary teams conducting R01-funded health services research focused on systematically assessing social needs and social resources of patients and their caregivers in inpatient, primary care, and community settings.
Faculty Advisor: Andrea Wallace, PhD, RN, FAAN
Selected Publications:
Elmore, C.E., Blackstone, S.R., Carpenter, E.L., Ivey de Cortez, P., O'Donnell, C., Uhlmann, E., Vesser, J., Hauck, F.R. (In press). Advancing COVID-19 Vaccination equity among the Refugee community: An innovative multi-sector collaborative outreach program. Journal of Health Care for the Poor and Underserved.
Elmore, C.E., Mitchell, E.M., Debnam, K., Keim-Malpass, J., Laughon, K., Tanabe, K.O., and Hauck, F.R. (In press). Predictors of cervical cancer screening for refugee women attending an international family medicine clinic in the United States. Cancer Causes and Control. doi: 10.1007/s10552-022-01612-8
Bristol A.A., Elmore, C.E., Barry, L., Iacob, E., Johnson, E.P., Wallace, A.S. (In press). A mixed-method study examining family carers' perceptions of the relationship between intra-hospital transitions and patient readiness for discharge. BMJ Quality & Safety.
Topham, E.W., Bristol, A.A., Luther, B., Elmore, C.E., Johnson, E., Wallace, A.S. (2022). Caregiver inclusion in IDEAL discharge teaching: Implications for transitions from hospital to home. Professional Case Management, 27(4): 181-193. doi: 10.1097/NCM.0000000000000563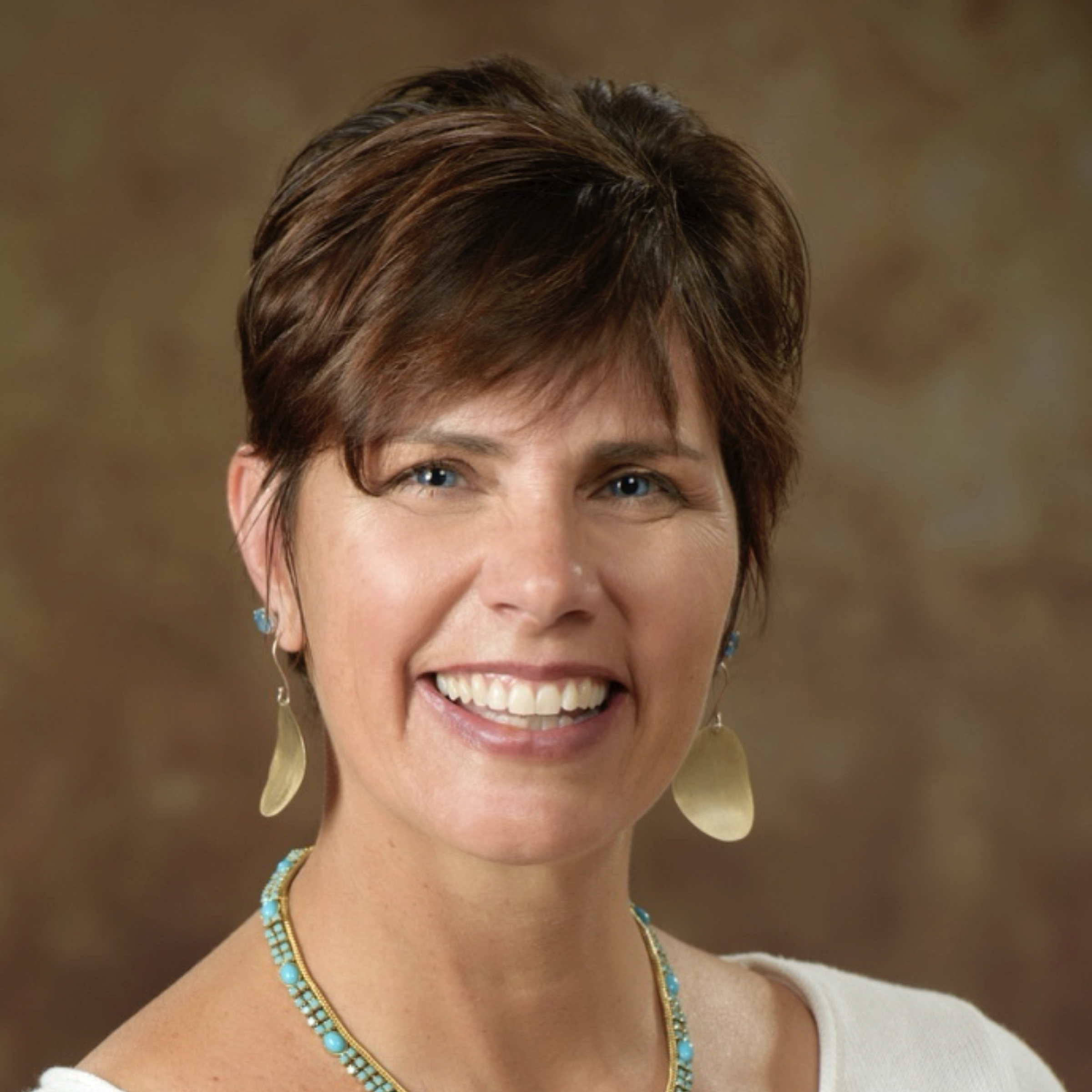 Ann Marie Moraitis, PhD, MS, RN
Postdoctoral Fellow
Program of Research: Ann Marie is PhD prepared Nursing Scientist and a master's prepared clinical exercise physiologist with strong translational research interests in young adult cancer survivorship, symptom self-management, participatory designs and mHealth physical activity intervention design and implementation. During her first year at as a T32 Postdoctoral Fellow at University of Utah, she worked on data analysis and manuscript preparation for the automated physical activity module of Dr. Kathi Mooney's Symptom Care at Home study, and Dr. Adriana Coletta's mHealth delivered High Interval Training in Colorectal Cancer Survivors. During her PhD studies, she was a research assistant for Dr. Rachel Walker and involved in assessment and interventions to address unmet needs in those affected by breast cancer. She took part in interdisciplinary research at the NIH-funded UManage Center for Building the Science of Self-Management, the multidisciplinary Institute for Applied Life Sciences at UMASS-Amherst, and the NSF I-Corp jumpstart program. Her multiple disciplinary dissertation work was a consensus study of international expert leaders on the impact of physical activity in young adult cancer survivors and clinical implementation considerations. Her future research aims include: 1) interdisciplinary approaches to symptom management and health promotion in young adult cancer survivorship with a strong emphasis on participatory design 2) mitigate cancer health disparities by harnessing clinical and community partnership; 3) use innovative delivery methods, including mhealth, in the assessment, intervention, and evaluation of biopsychosocial health outcomes in cancer survivors. 4) improve access and clinical implementation of physical activity in survivorship care both during and after cancer treatment for young adult cancer survivors. For fun, she loves to swim, bike, cook, garden, walk in the woods with her 2 golden retrievers and share time with her 3 daughters and husband.
Faculty Mentor: Kathi Mooney, PhD, RN, FAAN
Selected Publications:
Lombard, J. R., Gregory, S., Laro, B., Schwarzkopf, C., Moraitis, A. M., Hatch, C., ... & Wood, R. J. (2013). Effects of typical Western meal on postprandial arterial stiffness and vasoactive chemicals in patients with chronic kidney disease and Type II Diabetes. Federation of American Societies for Experimental Biology. https://doi.org/10.1096/fasebj.27.1_supplement.lb409
Moraitis, A. M., Winter, C., Wood, R., & Headley, S. (2016). Acute Exercise Effect on Biomarkers in Carcinogenesis. Medicine and Science in Sports and Exercise, 48(5), 833.
Moraitis, A. M., & Walker, R. (2018, March). Effects of Altered Sedentary Behavior on Health-Related Quality of Life in Cancer Survivors. Nursing Research (Vol. 67, No. 2, pp. E120-E121).
Seven, M., & Moraitis, A. M. (2020.). The Challenges of Cancer Care in the Time of the COVID-19 Pandemic. Cancer Nursing, 43(5), 427–428. PubMed PMID: 32810043. doi:10.1097/NCC.0000000000000852
Moraitis AM, Seven M, Walker RK. (2021) Physical Activity in Young Adult Cancer Survivors: A Scoping Review. Oncol Nurs Forum. 2021 Mar 1;48(2):184-194. doi: 10.1188/21.ONF.184-194. PMID: 33600391.
Moraitis, A. M., Seven, M., Sirard, J., & Walker, R. (2021). Expert Consensus on Physical Activity Use for Young Adult Cancer Survivors' Biopsychosocial Health: A Modified Delphi Study. Journal of Adolescent and Young Adult Oncology. https://doi.org/10.1089/jayao.2021.0109
Seven M, Moraitis AM. (2022) Community-based interventions designed to optimize health behaviors among cancer survivors: an integrative systematic review. Supportive Care in Cancer. Supportive Care in Cancer. https://doi.org/10.1007/s00520-022-07097-0
Moraitis, A.M., Seven, M., Sirard, J., Walker, R. (2022) Clinical Relevance, and Implementation Considerations of Physical Activity in Young Adult Cancer Survivorship: An Expert Consensus Study. Journal of Adolescent and Young Adult Oncology DOI: 10.1089/jayao.2022.0044 (In press)
Moraitis, A.M., Rose, N.B., Johnson A.F., Dunston E.R., Garrido-Laguna, I., Barber, K., Basen-Engquist. K., Coletta, A.M., Feasibility and Acceptability of an mHealth, home-based exercise intervention in colorectal cancer survivors: A pilot randomized controlled trial. (Under review)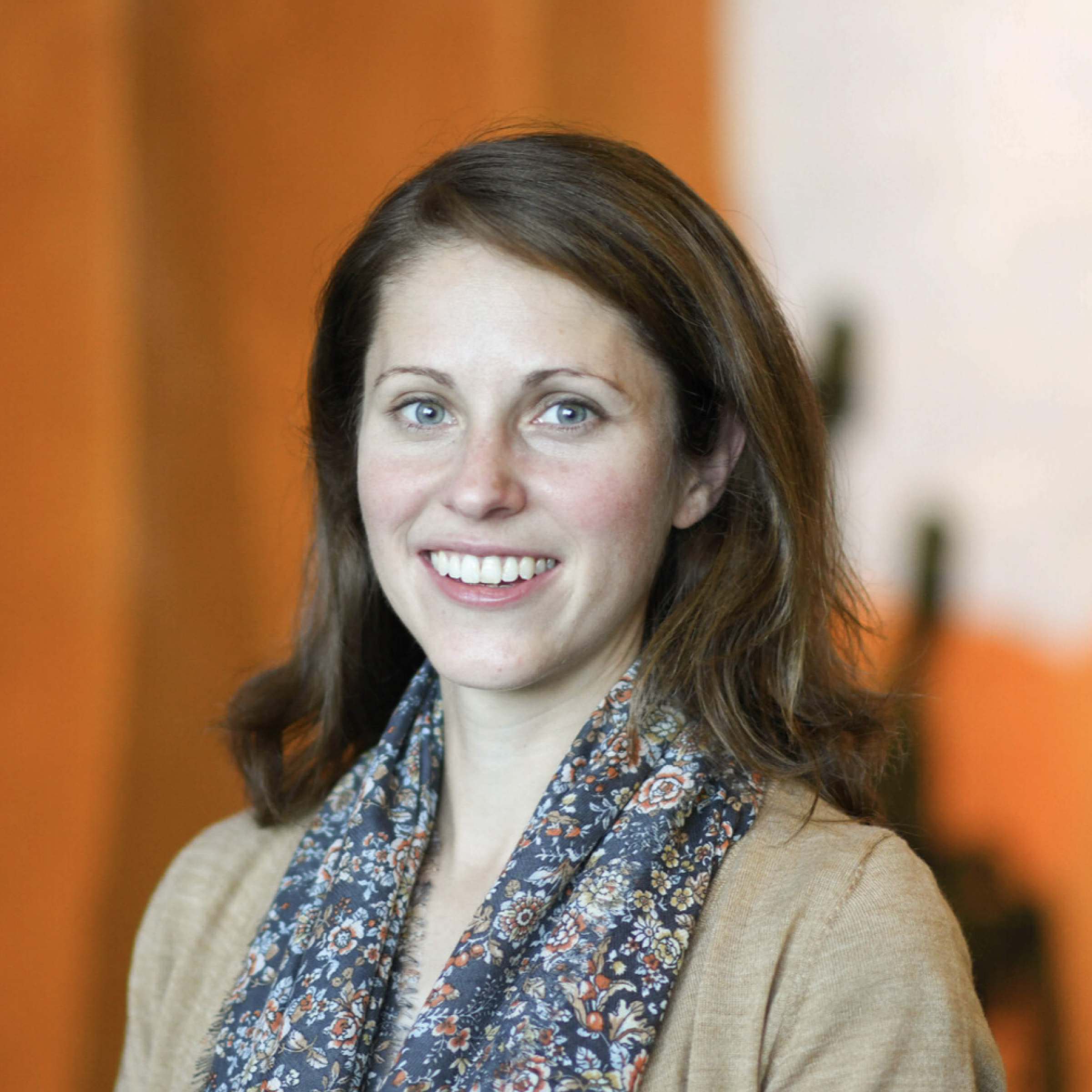 Liz Sloss, PhD, MBA, RN, CNL
Postdoctoral Fellow
Program of Research: In May 2021, Dr. Sloss completed her PhD in Nursing with a focus on healthcare quality from Virginia Commonwealth University. For her dissertation, she examined factors that influence nurse cognition and decision-making in response to alert generation during barcode assisted medication administration. During the T32 Postdoctoral Fellowship, Dr. Sloss plans to continue to study the development and implementation of clinical decision support systems, as well as other clinical decision tools, with the goal to improve the safety and quality of nursing care among oncology patients.
Dr. Sloss earned a BSN degree from Georgetown University in 2009. She also received an MSN from George Mason University in 2012 and an MBA from Georgetown University in 2017. After working in the acute care setting as a Labor & Delivery nurse and clinical educator for several years, she transitioned to the role of nursing instructor and taught both undergraduate and graduate pre-licensure nursing students in classroom and clinical settings. After 15 years in the Washington, DC area, Dr. Sloss recently moved to North Bend, Washington with her husband and dog. In her free time, she loves to trail run, climb, and backcountry ski in the mountains.
Faculty Advisor: Kathi Sward, PhD
Selected Publications:
Sloss, E. A., & Jones, T. L. (2021). Nurse cognition, decision support, and barcode medication administration: A conceptual framework for research, practice, and education. CIN: Computers, Informatics, Nursing. https:// doi: 10.1097/CIN.0000000000000724
Sloss, E.A. & Jones, T.L. (2020). Alert types and frequencies during bar code-assisted medication administration: A systematic review. Journal of Nursing Care Quality. https:// doi.org/ 10.1097/NCQ.0000000000000446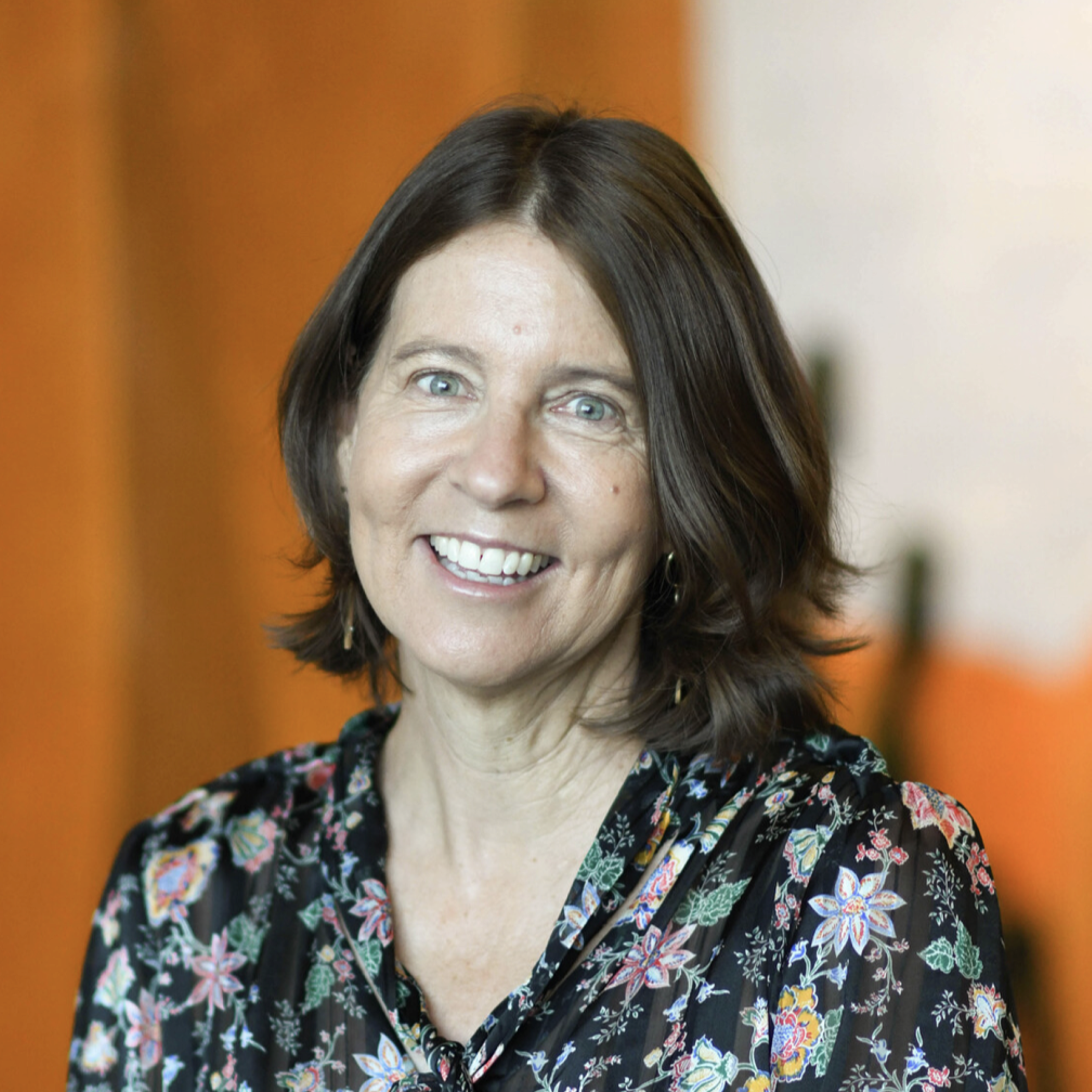 Linda Sossenheimer, RD, BSN, M.Ed. Psych. PhD Student Y2
Predoctoral Fellow
Research Focus: Assessing the success of a Tele-Health Diabetes Self-Management Education (DSME) program in a rural Utah community for patients with diabetes and their Care Partners.
Program of Research: After working in multiple roles within healthcare and education, Linda appreciates the opportunity to build on her foundation of experiences as she expands her knowledge, skills, and language as a contributive scientist as a second year T32 Pre-doc Fellow. Linda began her career as a Registered Dietitian, working in both inpatient and outpatient services at Johns Hopkins. In 1994, she completed her BSN at the University of Maryland College of Nursing after recognizing the positive impact of dual degrees in Nursing and Nutrition in her work with patients and their families, particularly while working with individuals with Diabetes. Through her work in cardiac rehabilitation and as a Diabetes Educator, she experienced the emotional and overwhelming toll, chronic illnesses can have on individuals and their caregivers. These experiences led Linda to pursue her Master of Educational Psychology. The connection between emotional and physical health became more apparent in her work as a School Counselor and then while working as a Clinical Outreach Nurse in Telehealth Education.
Linda and her husband Michael recently moved to Whangarei, New Zealand to experience a different perspective working in healthcare and to learn about the cultural diversity surrounding them. All three of Linda and Michael's adult children have continued the family tradition by pursuing careers in healthcare.
Faculty Advisor: Michelle Litchman, PhD, FNP-BC, FAANP
Jacqueline Kent-Marvick, BSN
F31 Predoctoral Fellow
Jacqueline Kent-Marvick, BSN, has a background in nursing education and management. She is a PhD candidate whose program of research focuses broadly on perinatal health promotion. More specifically, she is interested in the impact of social relationships on health behaviors and outcomes.
Her doctoral research investigates the association between characteristics of social networks and postpartum diet, activity, and weight. While most research in this area has focused on individual-level factors such as diet and activity, little research has investigated how social relationships impact these weight-related behaviors and outcomes. Her mixed methods study will bring together social network analysis with women's experiences of their postpartum social networks.
As part of her training, Jacqueline is working closely with her faculty mentors to develop the relevant research skills and knowledge to conduct this work, including a year-long mentorship engagement with the Duke Network Analysis Center, and an intensive traineeship in the University of Utah's Clinical and Translational Research Center Metabolic Kitchen. Currently, she is working with her primary mentor Dr. Sara Simonsen on community-engaged research investigating a number of reproductive health-related topics, including intimate partner violence, pre-productive health, and cardiometabolic risk perceptions. As a member of this team, Jacqueline has gained an appreciation for the need for community engagement in the production and translation of science. Jacqueline lives in rural Utah with her husband, son and daughter, and their standard poodle. In her free time, she enjoys watching the wildlife in her backyard while flower gardening, paper crafting, watching classic and independent movies, and spending time with friends.
Dissertation focus: Jacqueline's F31 entitled "Examining associations between social network characteristics, obesity-related health behaviors, and weight retention among a sample of postpartum women from racially/ethnically diverse backgrounds" (1F31NR020431-01) is a mixed methods investigation using quantitative surveys, social network interviews, and semi-structured interviews in order to learn social network characteristics that are associated with postpartum weight-related behaviors and outcomes, and important ways women perceive their social relationships impacting their postpartum diet, activity, and weight.
F31 Sponsor & Faculty Mentor: Sara Simonsen, PhD, CNM, MSPH
Selected Publications:
Kent-Marvick, J., Simonsen S. E., Pentecost, R., & McFarland, M. (2020). Loneliness in pregnant and postpartum women and parents of children aged five years or younger: A scoping review protocol. Systematic Reviews, 9(213). https://doi.org/10.1186/s13643-020-01469-5
Morse, J. M., Kent-Marvick, J., Barry, L. A., Harvey, J., Okang, E. N., Rudd, E. A., Wang, C.-Y., & Williams, M. R. (2020). Developing The Resilience Framework for Nursing and Healthcare [in review]. Global Qualitative Nursing Research. College of Nursing, University of Utah.
Sisler, S., Kent-Marvick, J., Wawrzynski, S. E., Pentecost, & R., Coombs, L. A. (2021). Social isolation and social media consumption among graduate students during COVID-19: An examination using Social Comparison Theory. October 15, 2021, from https://jahse.med.utah.edu/social-isolation-and-social-media-consumption-among-graduate-students-during-covid-19-an-examination-using-social-comparison-theory/.
Thomas Hebdon, M. C., Jones, M., Neller, S., Kent-Marvick, J., Thomas, M., Stewart, M., Aaron, S., Wilson, C., Peterson, N., & Ellington, L (GP704). (2022). Stress and supportive care needs of Millennial caregivers: A qualitative analysis. Journal of Pain and Symptom Management, 63(6), 1113-1114. https://doi.org/10.1016/j.painsymman.2022.04.095