Transforming Patient and Community Care
Where some see challenges, we see a tremendous opportunity to improve the health of people and those that care for them. The College of Nursing is a national leader in nursing research. We are the #21 nursing school in the United States for National Institutes of Health (NIH) research funding, and possess a total grant portfolio of $43 million. We are leaders in community and care-based research. Our faculty are training the next generation of nurse scientists to ensure equitable and quality care for all.
Our Strengths
Our researchers lead programs that impact many disciplines in health care:
Social and Behavioral Aspects of Chronic Disease
Social, Behavioral and Environmental Determinants of Health, and Health Equity Science
Informatics and Systems Sciences (includes system level interventions and implementation science)
Women's Health
Simulation in Nursing and Interprofessional Education
Innovative Care Delivery Models
Aging
Caregiving Across the Lifespan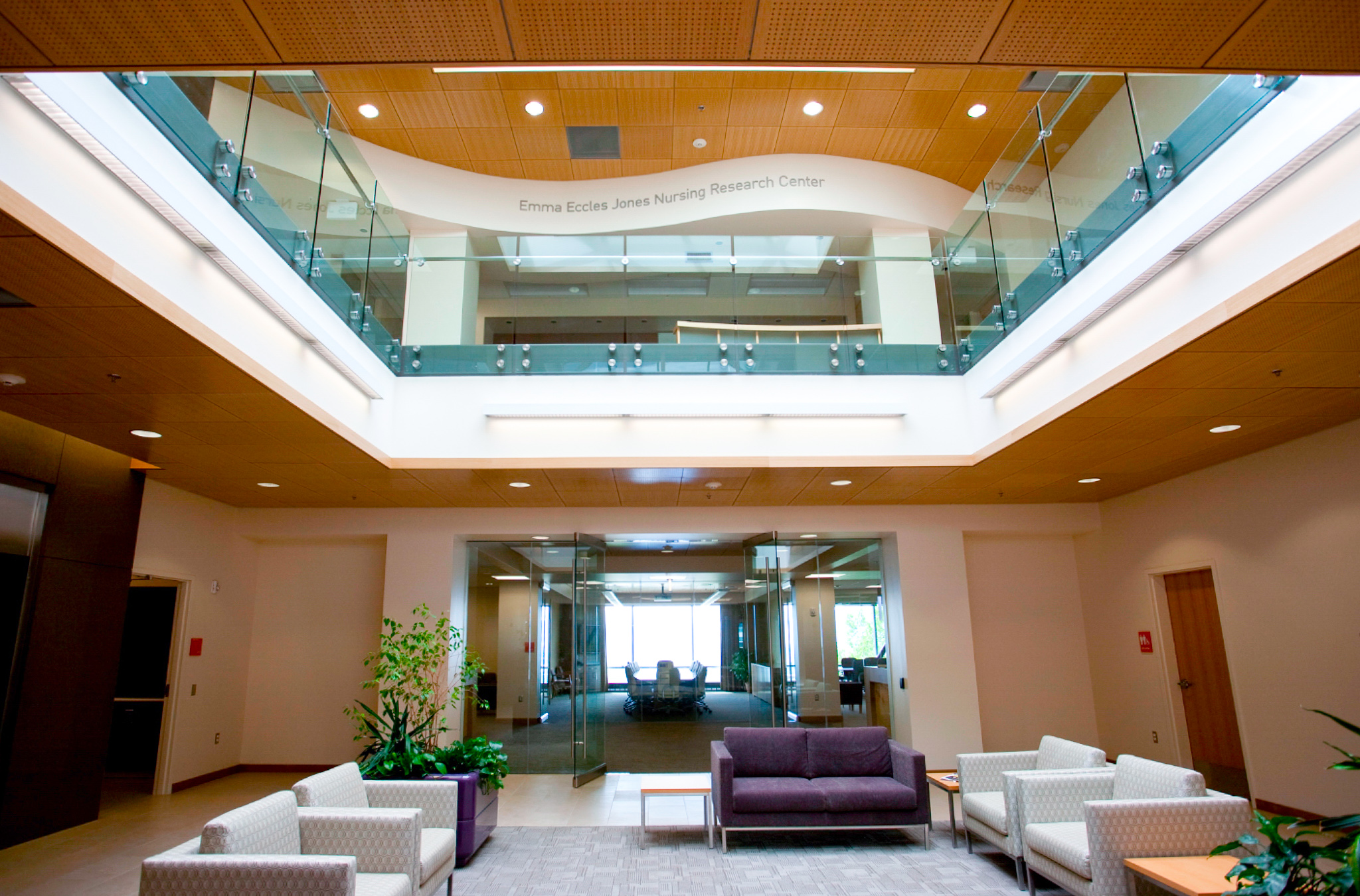 Supporting Innovation
The College of Nursing is dedicated to providing faculty and students with the resources and support to generate leading-edge health care research and discoveries.
Faculty are supported by a first-class team of professionals who specialize in pre-award and post-award support of extramurally funded research.
Research Innovation Teams (RITe) - A Model for Research Affinity
Thematically coherent and synergistic teams are designed to increase extramural funding through mentoring, shared resources, engagement, and diversity.
Key Member of an Interdisciplinary Academic Health Sciences Center
University of Utah Health (U of U Health) is the only academic health sciences center in the state of Utah and the broader Mountain West. Six colleges and schools provide the majority of the state's health care professionals.
Consistently ranked #1 in quality in the nation among academic medical centers
Numerous institutes and centers reflecting the health system's many strengths