Supporting Caregivers Through the Arts
Funded by the NIH National Institute on Aging, the Enhancing Active Caregiver Training (EnACT) intervention is an arts-based intervention aimed at engaging and supporting caregivers of persons living with Alzheimer's disease and related dementias (ADRD) by using active-engagement techniques that support better management and coping with the common behavioral symptoms associated with ADRD.
The EnACT intervention is a sequential qualitative-to-quantitative mixed-method design study that is being developed and tested currently to assess the feasibility and acceptability of the study to improve well-being and reduce the perceived stress of ADRD caregivers.
The intervention has three components within each session. Step 1, View, involves group viewing of a caregiving scenario, developed during previous research, which portrays a situation in which a caregiver is dealing with a challenging behavioral symptom. Step 2, Practice, involves small-group rehearsal activities that facilitate understanding, making choices, and examining possible responses. Step 3, Reflect, involves self-reflection and group processing surrounding choices and observations.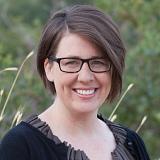 Jacqueline "Jackie" Eaton, PhD, FGSA, Principal Investigator
Dr. Eaton is assistant professor in the University of Utah College of Nursing. She has a Bachelor of Art in Theatre Art Studies, a Master of Science in Gerontology and a PhD in Nursing. Dr. Eaton's research focuses on the development of behavioral interventions to improve the health and wellbeing of older adults and their caregivers. Specifically, she uses arts-based approaches to enhance preparation and training for informal, family, and professional caregivers of persons living with dementia. Dr. Eaton served as Assistant Dean of the Gerontology Interdisciplinary Program from 2017-2021 and is co-investigator on an initiative to enhance age-friendly principles at the University of Utah.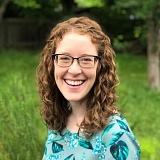 Sarah Neller, PhD, APRN, AGPCNP-BC
Dr. Neller is an Assistant Professor at the University of Tennessee, Knoxville College of Nursing and an Adult-Gerontology Primary Care Nurse Practitioner. Dr. Neller received her MSN from Vanderbilt University and Ph.D. from the University of Utah. Her experiences in nursing as a staff nurse in the intensive care unit, nursing educator, and nurse practitioner have shaped her research interests and provided insight into the concerns of older patients and their families. Dr. Neller's dissertation focused on exploring the experiences and process of community-dwelling older adults creating a legacy of values. Her other research interests include addressing the needs of family caregivers and utilizing qualitative and mixed methods to explore research questions. Dr. Neller's goal is to develop a program of research that will support healthy aging, promote intentional living, and foster continued life engagement among older adults as they age and begin to anticipate the end of life. Dr. Neller has worked with the EnACT project since 2021.
Moroni Fernandez Cajavilca, MS, BSN, RN
Moroni received his MS in Gerontology and BSN in Nursing from the University of Utah, and he is interested in improving healthy equity in underserved populations and addressing disparities that affect older adults. Moroni currently practices as a Registered Nurse in a medical-surgical unit and is currently attending New York University's Ph.D. in Nursing Research and Theory program.
Amber Dayley
Amber is an undergraduate student at the University of Utah, working towards her BS in Health Policies and minor in gerontology. Her interests are in the aging population, specifically in caregiving. Amber became interested in the aging population while working as a CNA for four years. In her spare time, she enjoys reading and relaxing with her cats.   
What data will be shared: We will share data collected as part of this study, in compliance with the NIH data sharing policy.  Data will be de-identified to ensure that the identities of research subjects cannot be ascertained. Audio and video recordings will not be included in data sharing due to the identifying nature of these data
Where will the data be available: The University of Utah College of Nursing will consider direct requests from qualified investigators for access to de-identified datasets generated by the study. Applications should be submitted to and reviewed by the PI for approval
Who will have access to the data: Investigators working under an institution with a Federal Wide Assurance (FWA) may request access to data which may be used for secondary study purposes. The request for data will require, at a minimum, a short proposal describing the research question, the aims of the study, and the data requested
Please submit data requests to jacqueline.eaton@nurs.utah.edu.
Publications & Presentations
Publications
Eaton, J., Neller, S., Fernandez Cajavilca, M., Johnson, J. K., & Ellington, L. (Forthcoming). Iterative review and revision of the Enhancing Active Caregiver Training intervention. Journal of Alzheimer's Disease.
Presentations
Eaton, J., Neller, S., Fernandez Cajavilca, M., Johnson, J., & Ellington, L. The Development and Refinement of the Enhancing Active Caregiver Training (EnACT) Intervention for Caregivers of Persons Living with Dementia. The Alzheimer's Association International Conference; Online, 7/31/2022-8/4/2022
Eaton, J., Neller, S., Fernandez Cajavilca, M., Johnson, J., & Ellington, L. Partnering with Dementia Caregivers to Develop and Refine the EnACT Intervention. Gerontological Society of America; Indianapolis, IN, 11/2/2022
Eaton, J. Enhancing Active Engagement for Dementia Caregivers: A Synthesis of Interventions. Gerontological Society of America; Online, 11/12/2021