A History of Excellence
As Utah's premier nursing education institution, the University of Utah College of Nursing (CON) aims to develop health care leaders whose actions transform the health of individuals and communities around the world. The institution prepares nursing, gerontology, and health professionals at all education levels.
Nursing education over the past two centuries typically grew out of necessity. Florence Nightingale and Clara Barton are credited with initiating the first professional training of nurses on the 19th Century battlefields. At the turn of the 20th Century, public and religious hospitals employed nuns and others to provide care for patients, eventually offering certificates to their "graduates."
The CON was no different, largely developing along those historic trend lines. The first CON nursing diplomas were offered in 1916 to a class of six students who trained within Salt Lake County General Hospital. In 1948, the CON was officially established. CON faculty and staff formalized nurse-midwifery education, establishing the first midwifery academic program west of the Mississippi in 1965. In 1969, faculty, staff and students moved into their own building on the University of Utah Health Sciences campus (rendering shown on right).
Click below to see the last 75 years.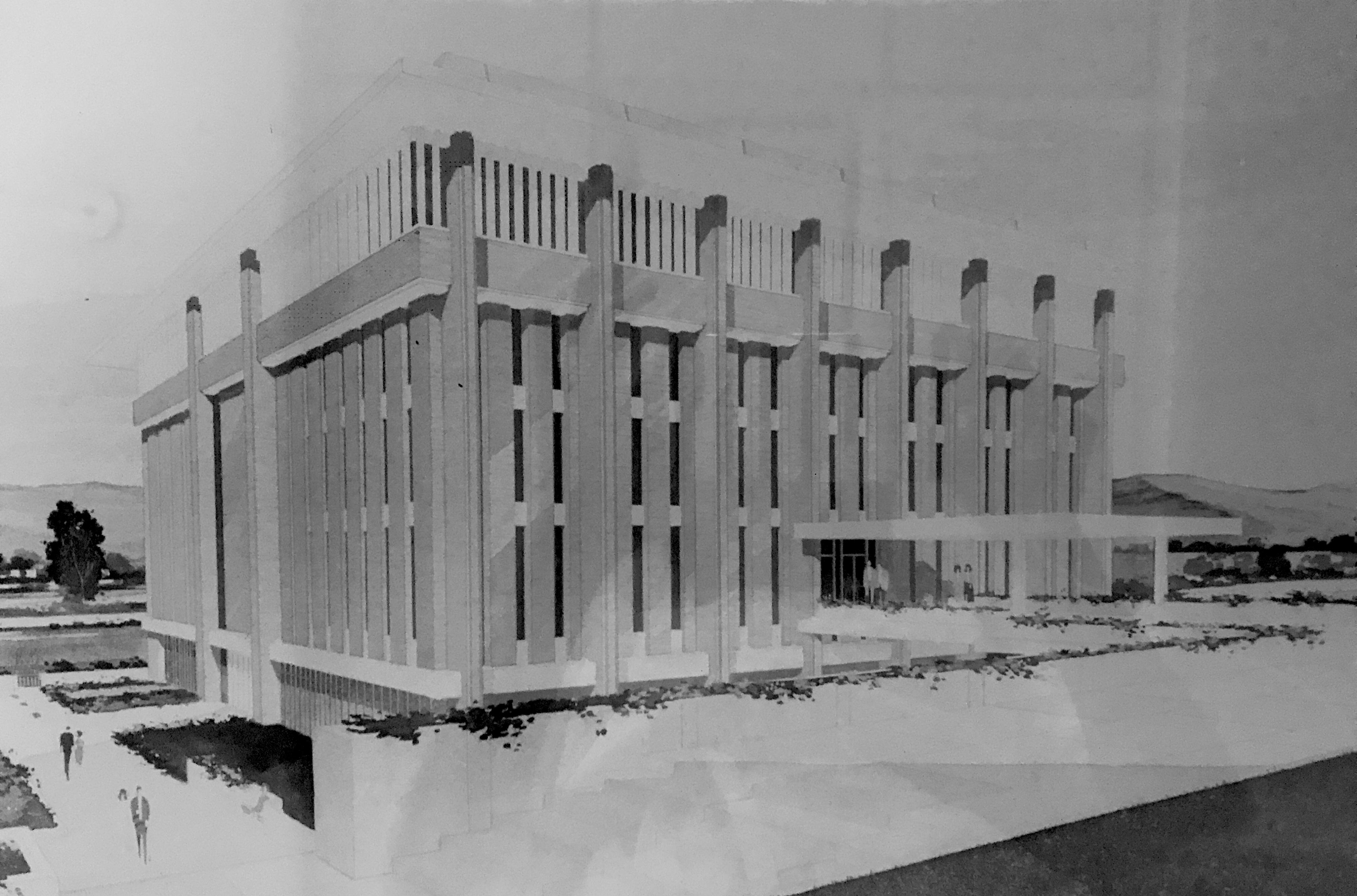 The College began offering doctoral degrees in 1977 and raced the University of Maryland to establish the first nursing informatics program in the country in 1996. Meanwhile, College faculty worked to expand nurses' ability to practice at the tops of their degrees, spoke out for nursing workforce initiatives, and advocated for student diversity that would expand the cultural competency of College of Nursing graduates to better reflect the patient populations they served.
Over the years, the CON has used at least five iterations of interactive videoconferencing technology. The RN-to-BS program is entirely online in an asynchronous format; and the College's PhD cohorts participate in their educational program in mostly synchronous platforms. With the help of generous donors, the Simulation Learning Center provides high-definition mannequins and virtual reality scenarios to let students practice and master routine clinical skills long before they ever touch a patient.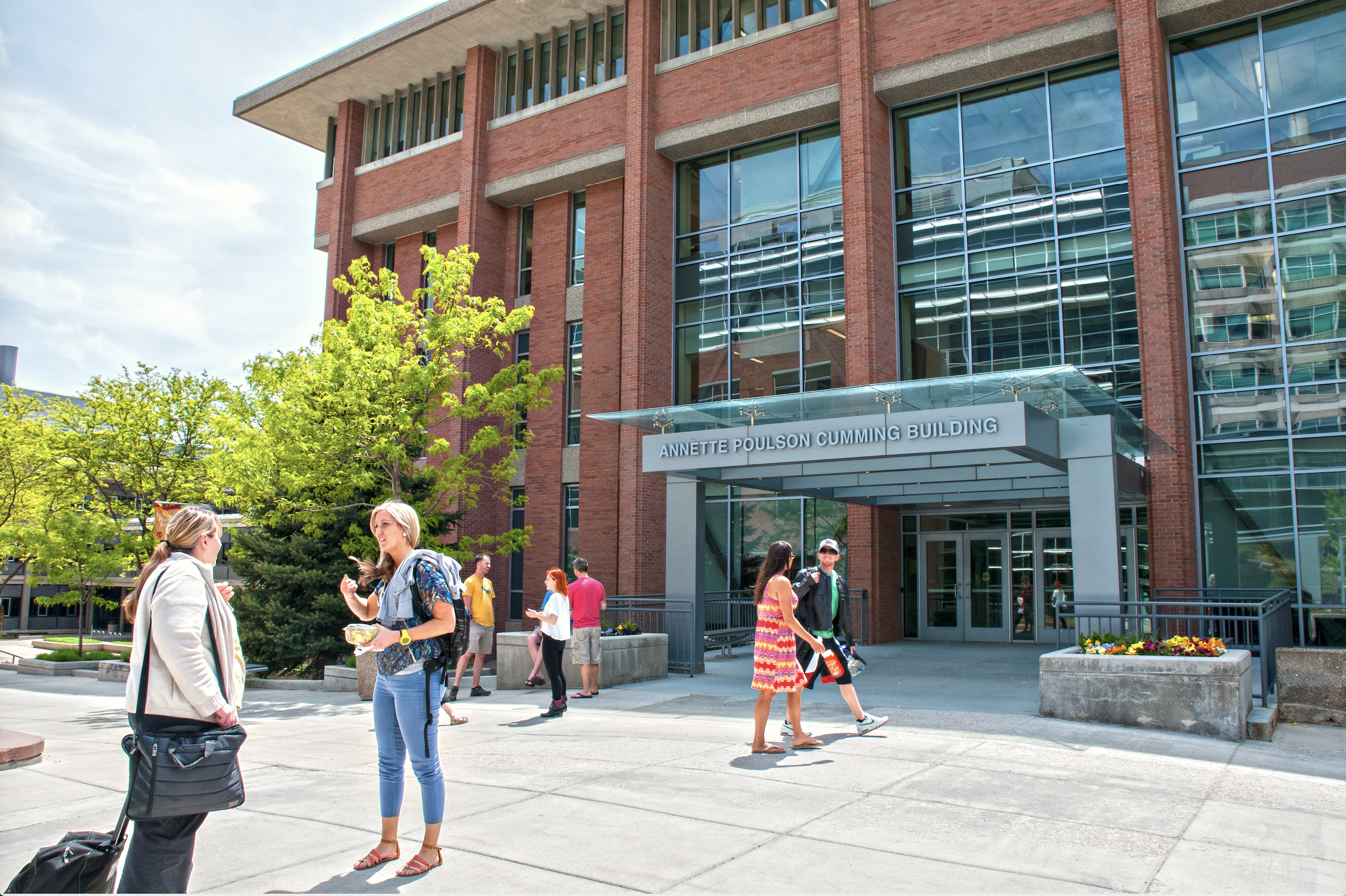 Deanship History
| | |
| --- | --- |
| Seventh Dean | Marla De Jong (2020-current) |
| Interim Dean | Barbara Wilson (2018-2020) |
| Sixth Dean | Patricia Morton (2013-2018) |
| Fifth Dean | Maureen R. Keefe (2001-2013) |
| Interim Dean | Sue E. Huether (2000-2001) |
| Fourth Dean | Linda K. Amos (1980-2000) |
| Interim Dean | Annette Ezell (1979-1980) |
| Third Dean | Madeleine Leininger (1974-1979) |
| Interim Dean | Bonnie Clayton (1973-1974) |
| Second Dean | Mildred R. Quinn (1954-1973) |
| First Dean | Hazelle B. Macquin (1948-1953) |
*Inaugural Dean Hazelle Macquin shown on right