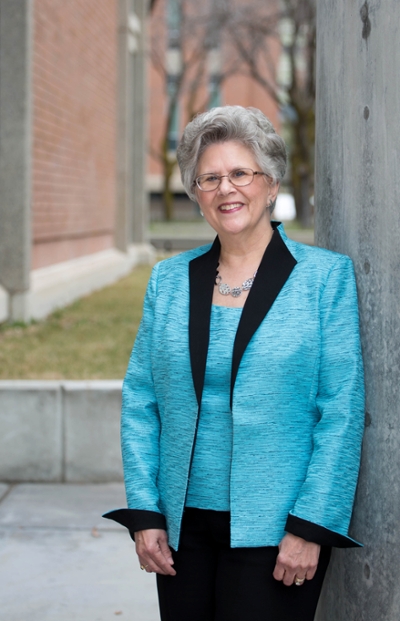 College of Nursing Dean Trish Morton announced her retirement at a meeting with faculty and staff July 17.
Morton, a longtime professor and administrator at the University of Maryland College of Nursing, was named dean at the University of Utah in 2013. During her tenure, the college accomplished several education curriculum changes, accreditation, growth in research grant submissions, boosted faculty salaries, pledges for three new endowed chairs and improved NCLEX licensure test pass rates.
"I have been so honored to serve as the sixth dean and to be a part of such an excellent college of nursing," Morton said.
In a statement released July 25, Senior Vice President for Health Sciences Lorris Betz said Dean Morton "leaves a fine legacy" and has "done a remarkable job."
Among the dean's accomplishments, Betz noted:
Increased enrollment in the baccalaureate program
A 95 percent NCLEX pass rate
Leading the Utah Nursing Consortium's work at the Utah Legislature, which culminated in a $4.5 million healthcare workforce initiative in 2018
Expansion of the Doctor of Nursing Practice Program (DNP)
"Program of Merit" designation for the Gerontology Interdisciplinary Program
An all-time record of 62 grant applications and a $26 million research portfolio
U.S. News & World Report rankings--No. 6 for nursing informatics; No. 9 for midwifery; No. 19 for DNP
The American Association of Colleges of Nursing's (AACN) 2017 New Era Award
Dean Morton's last day will be Sept. 30. She will continue to serve as the Editor of the Journal of Professional Nursing, the official journal of the American Association of Colleges of Nursing.  
"The time has come for me to have some fun now," she says. "My husband John retired 11 years ago and has been patiently waiting to whisk me away for some fun. So, my new goal is to start working on my bucket list."
An interim dean will be named shortly.