The University of Utah College of Nursing has received a $2.8 million training grant that could transform the way undergraduate nursing students are prepared to work in healthcare.
Over the next four years, Linda Edelman, PhD, MPhil, RN, and a team of College of Nursing faculty will use a Nursing Education, Practice, Quality and Retention (NEPQR) grant from the Health Resources & Services Administration (HRSA) to weave primary care education and skills throughout the college's BSN programs. The goals, Edelman says, are to increase the number of primary care nurses working in Utah's rural and underserved areas; integrate more primary care into nursing programs and provide primary care nurses with the tools to lead interprofessional teams in care coordination and care management, chronic disease prevention and management, population health, and quality improvement initiatives.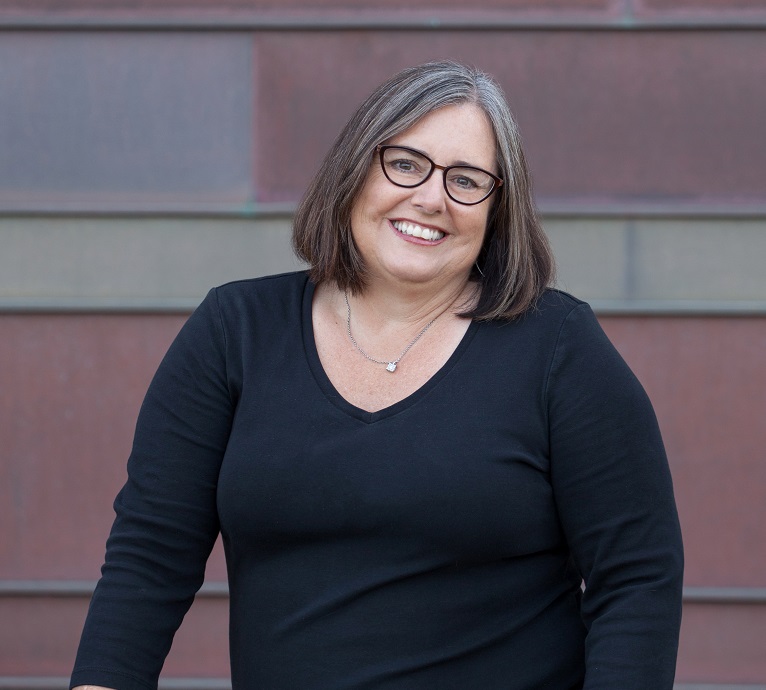 Integrating more primary care in undergraduate education is simply returning to the foundations established by nursing's founders, she adds. Primary care's emphasis on keeping patients healthy and helping them manage chronic conditions is a holistic approach to healthcare that focuses on the whole patient's wellness. In the end, Edelman says, refocusing on primary care may save both health systems and patients money.
"As our population is aging, there is more need for that primary care focus," Edelman says. "If all individuals have good primary care, they will utilize fewer resources within the acute care setting."
The re-emphasis on primary care stems from several healthcare trends: Federal leaders reformed provider reimbursement models through the Affordable Care Act, passed in 2010, pushing the nation's healthcare providers to transition from acute to preventive care. And the Institute of Medicine's 2011 Future of Nursing Report noted the U.S. healthcare system is moving toward "an emphasis on prevention and management rather than acute [hospital] care."
The HRSA education grants—awarded to 42 nursing education institutions across the country in the spring of 2018—were developed in response to a 2016 report from the Josiah Macy Jr. Foundation which recommended activating the nation's 3.7 million registered nurses in providing that primary care for patients.
For much of the early 20th century, nurses provided care to patients in their homes and at community clinics. That role shifted, however, at mid-century to hospital acute care settings, and nursing education programs followed suit.
"The forward momentum in primary care means we are moving in the right direction, toward higher value care that is focused on improving the health of the public," Macy Foundation President George Thibault, MD, said in the 2016 report. "But we have a long way to go. We simply can't meet the primary care needs of the nation unless registered nurses are part of the solution."
In partnership with the Association for Utah Community Health (AUCH), the Area Health Education Center (AHEC) and HealthInsight Edelman's team will work with more than 50 community health clinics to increase access to preventive care for residents of rural and underserved areas of the state. All or parts of all 29 counties in Utah qualify as medically underserved areas or populations. The state ranks 41st in the country for the percentage of adults with an identified health care provider. Many of Utah's community health clinics do not employ registered nurses, providing care instead through medical assistants. And the nurses who do work in primary care in rural areas are much less likely to be baccalaureate-prepared. The HRSA initiative is meant to shift those trends, Edelman says, so that primary care nurses are knowledgeable and have the leadership skills to coordinate the primary care of patients, increasingly with multiple chronic conditions, within their home communities.
"It's a pipeline issue as well as an issue of convincing these systems and clinics that it's cost-effective to have these RNs provide primary care within the full scope of their practice," she adds.
Edelman's team will spend the next year developing the curriculum changes. Three cohorts of nursing students will be admitted beginning in the fall of 2019—20 Nursing Early Assurance Program (NEAP) students, 16 primary care-focused BSN students, and 18 primary care RN to BS students. The grant runs through 2021.
The team, includes Brenda Luther, PhD, RN; Teresa Garrett, DNP, RN, APHN-BC; Barbara Wilson, PhD, RNC-BC; Connie Madden, PhD, MS, RN; Sue Chase-Cantarini, DNP, RN, CHSE; Jackie Eaton, PhD, MS; Sara Hart, PhD, RN and Larry Garrett, PhD, RN.