You might say 9/11 forged Carrie Pike's determination to provide soft and cuddly keepsakes for those who are grieving.
Pike had been sewing commemorative teddy bears — "Carrie Bears," pieced together out of clothing and buttons and zippers left behind after people die — for a few years before the World Trade Center towers fell. But the sheer magnitude of the loss struck Pike to her core. At the urging of then-Director of Caring Connections Beth Cole, she decided to craft a bear for each of the first responders lost that day — 412 in all. In three months.
Together with a village of volunteers, Pike tracked down fabric and patches to match the uniforms the police and firefighters were wearing when they were killed. Volunteers sewed bags of ears and appendages, 100 at a time. The University of Utah College of Nursing hosted stuffing parties. Still other volunteers donated frequent flier miles so Pike could fly to New York.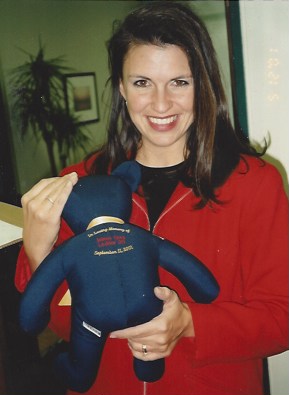 "Delivering them to the firehouse changed me," Pike says. "It changed my perspective on life."
Pike will speak about her experiences creating the bears — "Bearing One Another's Burdens" — at this year's Grief and the Holidays, Nov. 12 at 7 p.m. Songwriter and guitarist Peter Breinholt also will perform.
"Grieving during the holidays — Thanksgiving, Christmas, Hanukkah and New Year's — is always difficult," says Kathie Supiano, PhD, director of Caring Connections: A Hope and Comfort in Grief Program. "How can grieving people navigate these challenging days while continuing to love and support each other? Grief and the Holidays will focus on this important part of grief, love and hope."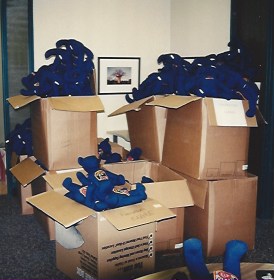 Breinholt says he is honored to be involved with the 2018 Grief and the Holidays program. "It's important for us to come together, particularly at this time of year, to allow music and message to help us support one another." 
Pike crafted her first commemorative bear from clothing — a Boy Scout uniform, a white dress shirt, old pajamas — in her father's closet. Each of her siblings and her mother received a keepsake from the clothing he left behind after his death in 1995. Four years later, Pike turned her hobby into a business. Carrie Bears has grown exponentially. Each year, Pike sews between 600 and 700 bears.
Many people give away clothing soon after a loved one dies, donating pieces that can provide great comfort later on. Some are fashioned out of grandpa's flannel shirts. Others are made from baby blankets. Often, Pike says, the fabric still smells like the person who wore it.
"Tears stream down my face as I listen to someone tell me their story of loss," says Pike. "My heart connects to them immediately. The sting of my own loss fills my thoughts and I hope that I can help ease their burden in some small way. These shared experiences has changed how I live and grieve."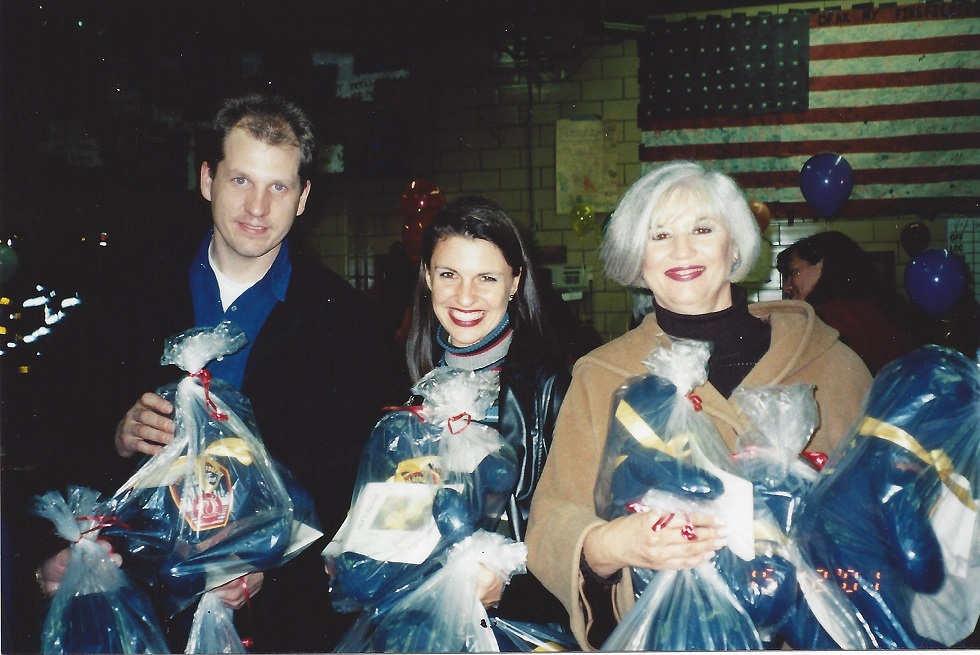 Pike has written a book, Something to Hold Onto, about her experiences with grieving families. It is available on her website, www.carriebears.com.
 "A lot of people aren't ready in the first few months. People need a minute. Other people donate their loved one's clothing a little too soon," Pike says. "If they know this is something they can do later they hold on to the things that mean the most to make a Carrie Bear. I'm hoping that whoever needs to find me finds me.
"We all have loss in our lives and yearn to be with those that we love," she adds. "This is a way to help others who are grieving feel something tangible. You can hold it and feel it and sense their love for you."