The Gerontological Society of America (GSA) — the country's largest interdisciplinary organization devoted to the field of aging — is proud to acknowledge the work of two dozen outstanding individuals through its prestigious awards program.
GSA salutes outstanding research, recognizes distinguished leadership in teaching and service, and fosters new ideas through a host of awards. Nominated by their peers, the recipients' achievements serve as milestones in the history and development of gerontology.
The award presentations will take place at GSA's 2019 Annual Scientific Meeting, which will be held from November 13 to 17 in Austin, Texas. This conference is organized to foster interdisciplinary collaboration among researchers, educators, and practitioners who specialize in the study of the aging process. Visit www.geron.org/2019 for further details.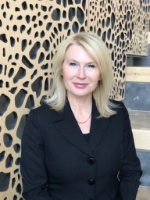 Society-Wide
Academy for Gerontology in Higher Education
Rising Star Early Career Faculty Award 
Recipient: Katarina Felsted, PhD, of the University of Utah 
This award recognizes new faculty whose teaching and/or leadership stands out as impactful and innovative.
Felsted teaches core and elective gerontology courses at the College of Nursing and serves on the Gerontology Interdisciplinary Program Advisory Committee. She is a University of Utah Wellness and Integrative Health Ambassador and a member of the Center on Aging, the U's Academy of Health Science Educators, the Aging Population Project at the David Eccles School of Business and the Utah Commission on Aging. She also serves on the executive board of Sigma Phi Omega, the international honor society for gerontology.
Her current research uses complementary and integrative therapies to treat chronic conditions in older adults, including mindfulness-based stress reduction as a treatment for urinary urge incontinence in older adult women, as well as a complement to physical rehabilitation of older adults in skilled nursing facilities.
Felsted will accept her award at GSA's conference in November.