Imagine choosing between an education and financial security. For some students, unplanned expenses may derail their dreams. A faulty fuel pump in a family vehicle, an injured child, fleeing an abusive relationship, or being left high and dry by a roommate are just a few examples of real-life circumstances that some College of Nursing (CON) students must navigate.
The CON recognized the need to provide students with a financial buffer, and sought to instate a scholarship to assist with monetary emergencies. Originally offered as the Hardship Scholarship, it recently was renamed The Ripple Scholarship, due to the far-reaching effects that financial relief can have for CON students. The Dalai Lama is credited with saying, "Just as ripples spread out when a single pebble is dropped into water, the actions of individuals can have far-reaching effects." When a nursing student receives emergency funds, it benefits the student, their family, their future patients, and the loved ones of those patients.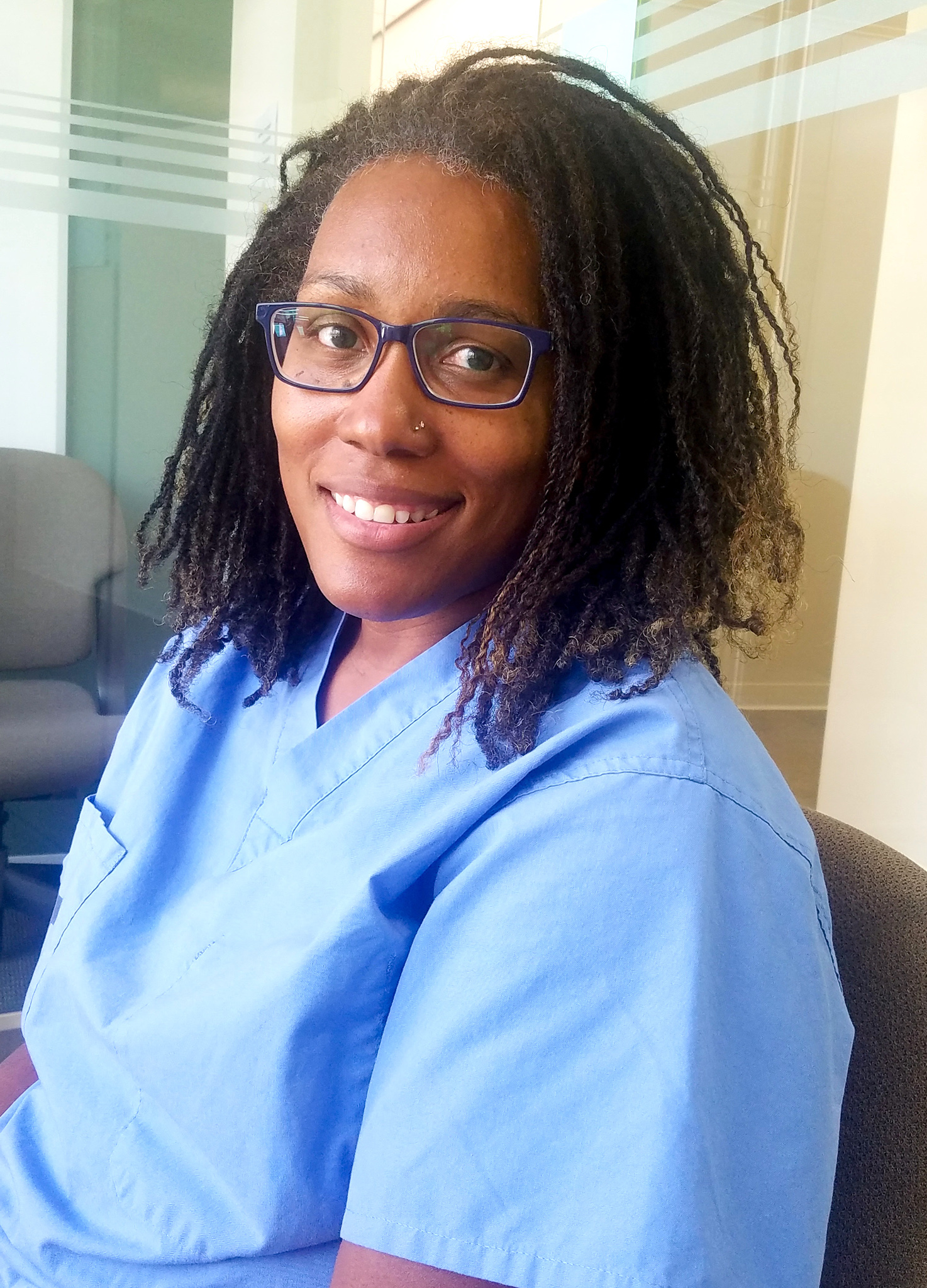 Jeelan Fall (above), a first-generation college student in the Doctor of Nursing Practice (DNP) program, and a recipient of The Ripple Scholarship, was drawn to nursing by her grandmother. "My grandmother was a nurse in the burn unit, and we inherited her medical encyclopedias after she passed away," Fall says. "Flipping through those encyclopedias is where I discovered my passion for medicine, and the need to be involved in health care."
Fall's family suffered a financial blow due to a wave of COVID-19 business shutdowns in Utah, causing her husband's restaurant and food truck business to evaporate overnight. With five children to provide for, Fall reached out to Sumiko Martinez, Associate Director of Scholarships and Student Funding at the CON. Martinez connected her with The Ripple Scholarship. Fall was able to access funds for necessities in a matter of days, making a dramatic difference in her academic and personal life.
"The scholarship allowed me to pay for things to boost my academic success, like tuition, books, and daycare expenses," explains Fall. "Without the scholarship, I would have to work to obtain those funds, and I would have less time to study and focus on my academic responsibilities. Not having to work and go to school also gives me the chance to spend more time with my family during downtime and breaks."
Santiago Rivera (above), enrolled in the RN-BS specialty track, first became interested in health care as a child when he assisted his mother with a prosthesis. Rivera recalls helping his mother remove her prosthesis, providing wound care, and helping her get around. Now raising a five-year-old daughter of his own, Rivera is determined not to let financial setbacks deter him from his goal of graduation this December (2020). "I work full time, and take care of my daughter, as well as come to school," Rivera says. "Thanks to this scholarship, I'm better able concentrate on my studies rather than my financial problems."
Martinez says situations like Fall's and Rivera's are not uncommon. "So many of our students are already living on a shoestring budget. Suffering any kind of financial emergency in addition to the cost of tuition, supplies, and travel to clinic sites places some of them in an impossible situation," she explains. "It's an incredible thing to tell my students that yes, we can help them through a difficult time in this very tangible way with emergency funds."
Originally established in 2017 as the Hardship Scholarship, recently, it was renamed to the Ripple Scholarship. A year later in 2018, DNP student Amanda Eckersley approached the CON with an idea to raise funds for the scholarship through a coordinated service project. Eckersley rallied fellow DNP students to create a fundraising event with opportunity drawings, snacks for purchase and requests for donations. Eckersley and her team raised around $3,500 in scholarship for students.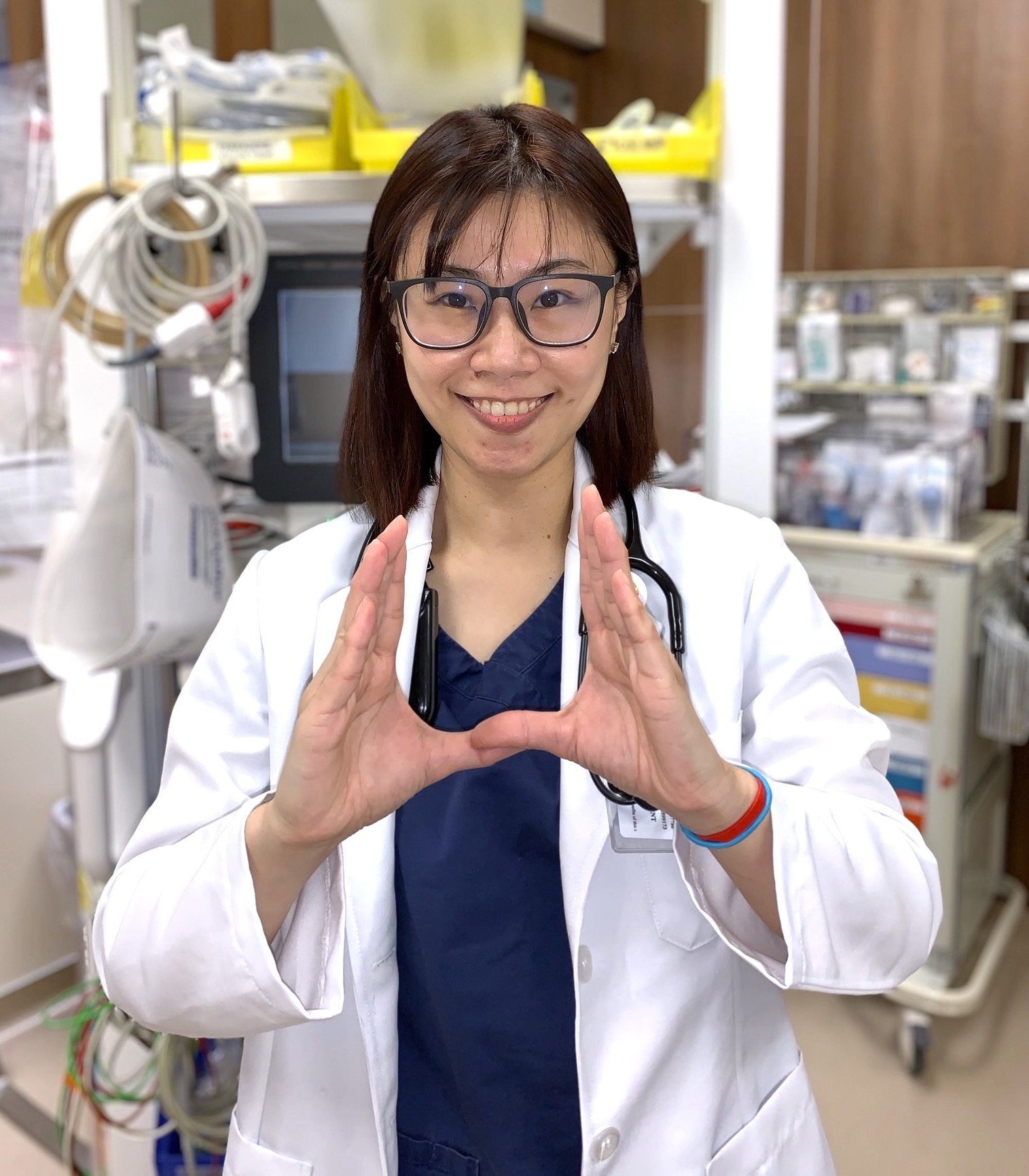 This student-to-student giving is now a tradition a the CON. When Eckersley graduated in May 2019, DNP student Cathy Lin (above) took over the student-to-student giving initiative. In addition to organizing the fundraising event, Lin worked closely with the CON Advancement team to secure a matching donor, ultimately raising more than $15,000 for the fund. "I'm motivated to serve and support other students," Lin explains. "I'm using the knowledge and leadership skills I gained in the DNP program to help give back to other students. I know this type of peer engagement helps support the nursing profession as a whole." Student-to-student giving is a way of paying it forward and for students to support their classmates.
Lin, who grew up in Taiwan, knows firsthand the roadblocks that some of her peers experience. "It was not easy having to redo undergraduate nursing education the second time because my previous degree and RN license were not eligible in the United States," says Lin. "I understand how overwhelming it might be to deal with unexpected financial stress on top of a heavy load in academia. My goal is to maintain this fundraiser as a tradition for nursing students, and foster the supportive environment at the CON."
With her work and dedication, more CON students will benefit from access to emergency funds, enabling them to take on challenges and new experiences. "The message we send to students is just as important as the funds we raise," Martinez adds. "We want students to know we care about them, we see them, and we're invested in their success."