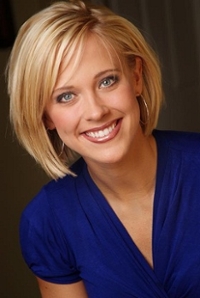 For 8 years, Jill Shepherd served in the US Military as a Combat Medic in the Utah National Guard, while earning her degree in Nursing at Southern Utah University. In January 2004, Jill was deployed to Afghanistan, returning home in April 2005. She has earned 5 medals for her outstanding service, and was the first female finisher of the inaugural Afghanistan Marathon, making a total of 18 marathons she has completed together with earning the highest Fitness award during Army Basic Training. 
In addition to her US Military service, Jill received her Bachelor's of Science in Nursing at Southern Utah University. In 2006, she placed 3rd in the Cinco De Mayo Sailboat Regatta in Mexico, and in 2007, Jill was chosen one of four women for the "Women of Strength" featured in Muscle and Fitness Hers Magazine. Possibly one of the most unusual adventures for Jill though, has been her unexpected experience in becoming Miss Utah 2007, which took her to the national competition in the Miss America Pageant, January 2008, ending as a finalist and winning "America's Choice" for Miss America.
Jill is happily married to Kerry Shepherd and they are enjoying beginning their own little family. They have 3 young kids who they get easily distracted by and have lots of fun with. Between being a proud Mom and housewife, she continues to try to bring smiles to children's faces, one scrapped knee at a time, in the Emergency Department at Primary Children's Hospital.
For more information about Honors for Nursing call (801) 581-8919 or email honors@nurs.utah.edu.