Convocation speeches always are soaring feats of inspirational oratory. But the College of Nursing's May 5 graduation ceremony highlighted the unique dedication to caregiving and collaboration that has motivated the profession for generations.
With comparisons to Redwood forests and ancestral links to family members and the nurses who came before them, the Class of 2017's speakers focused on their passion for science, wellness and connections to faculty, friends and family.
"We have all made it this far because we didn't ignore the call to make a difference and to start or continue something to help us change the world," said Doctor of Nursing Practice graduate Noelle Dove, noting nurses' role in empowering women, fighting Ebola and persuading parents to immunize their children.
"We are on a journey that was sparked by those who came before us and continued by those who helped us get through the program," she added. "This degree is another push that gives life to those around us, and wherever our hearts are leading us."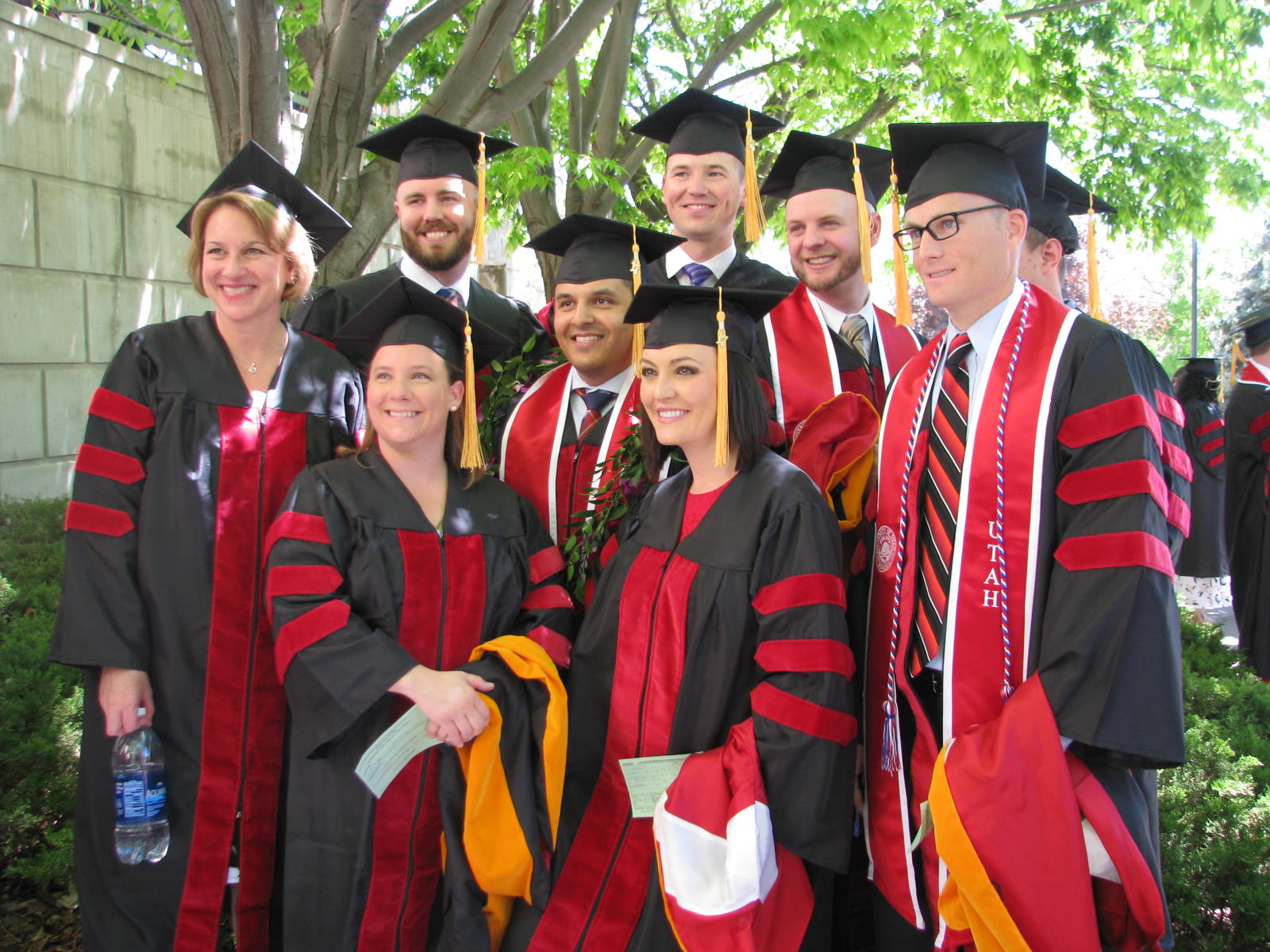 This year, the College of Nursing graduated nearly 100 additional students—including five PhDs, 80 nurse practitioners, 13 with master's degrees (in gerontology, informatics and nursing education), and 232 with bachelor's degrees.
Dean Trish Morton noted several points of pride: The college's research faculty maintain a $27 million active portfolio, which also ranks 18th in the nation among 800 colleges of nursing for funding from the National Institutes of Health. Our nursing informatics program ranked 8th, midwifery program ranked 9th, DNP program ranked 22nd, and the master's program ranked 31st in U.S. News & World Report's 2017 annual rankings. And 97 percent of our graduates passed the NCLEX licensure exam—higher than the 83 percent national passing average.
"Graduates, you can feel confident that you received a stellar education and are ready to transform healthcare, and provide innovative solutions in the practice of nursing and gerontology in our nation," Morton said.
Master's student Wendy Mohlman, who received the Outstanding Graduate Student in Gerontology—Anna Dresel Award, compared the college graduates to a stand of trees with interconnected roots.
"Redwood trees are not strong by themselves but only as a forest," Mohlman said. "It is not their height, width, age, color or location where they are planted—their roots are the key.
"As you look around today, remember who you are connected to—we stand strong because of who we chose and who we choose to intertwine our roots with. May we never forget that we are strongest together."
Outstanding Baccalaureate Student Addison Stuart also noted his links to other graduates. "It has been such a privilege to spend this last year with you," Stuart said. "I have personally learned so much from your brilliant minds, and I have grown so much from being around your great hearts.
"Each of us has brought something different, something special to this program," he added. "Our friendship has made me a better person, and my patients will receive better care because of the time that we've spent together."