Dedication, perseverance and diversity defined the College of Nursing's Class of 2018.
Just over 300 graduated from the College of Nursing this year, including 189 baccalaureate students, 15 master of science in nursing students, 6 master of science in gerontology graduates, 91 doctor of nursing practice students and five PhD candidates.
Students receiving their bachelor's degree ranged in age from 20 to 56. Seventeen were men and 46 were women. Some are raising families and some are getting their first degrees.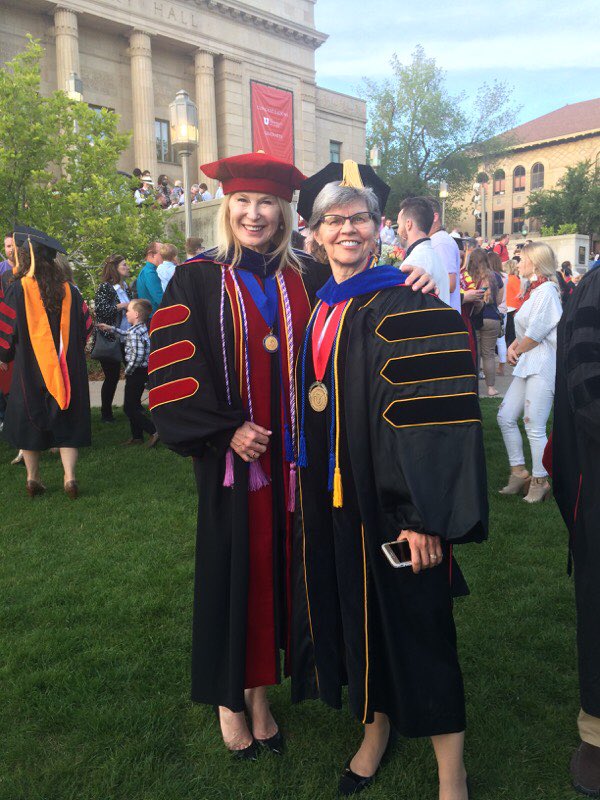 "We are all of this and so much more," BSN graduate Elizabeth Jacobsen told the class. "The diversity of our cohort is our power, and it will strengthen our ability to be effective individual nurses and to collectively impact the profession.
"How to sum up this nursing school journey that we have experienced so intensely together, but that will soon take us in so many different directions?" she asked. "We have collectively built a solid foundation to listen, to assess, and to care for patients, that will serve us well as we launch our nursing careers."
Informatics graduate Michael Denton noted the courage of the graduates.
"Looking back at our journey, there's no written book, no guideline created, and no class lecture devised on how to inspire courage," Denton said. "Courage comes from deep within. Courage is not the understanding of what is right or wrong. Rather, it is the strength to choose the right course.
"You all have the skills and education that so many who came before you never could dream of. Push forward, fight against failure, overcome disappointment, and empower yourself and those around you."
Butch Hatch remembered early mornings at the Veterans Administration Hospital and instructor Jenneth Doria's Philippino noodles. And "pretty" Rickey Sealy quoted poet Edgar Albert Guest from memory.
"When you're up against a trouble, meet it squarely, face to face. Lift your chin and set your shoulders. Plant your face and take a brace," Sealey said. "When it's vain to try to dodge it, do the best that you can do. You may fail, but you may conquer. See it through!"
Now, the nursing undergraduate students plunge into job applications and studying for the NCLEX. The others move on to expand their reach as nursing leaders and scientists.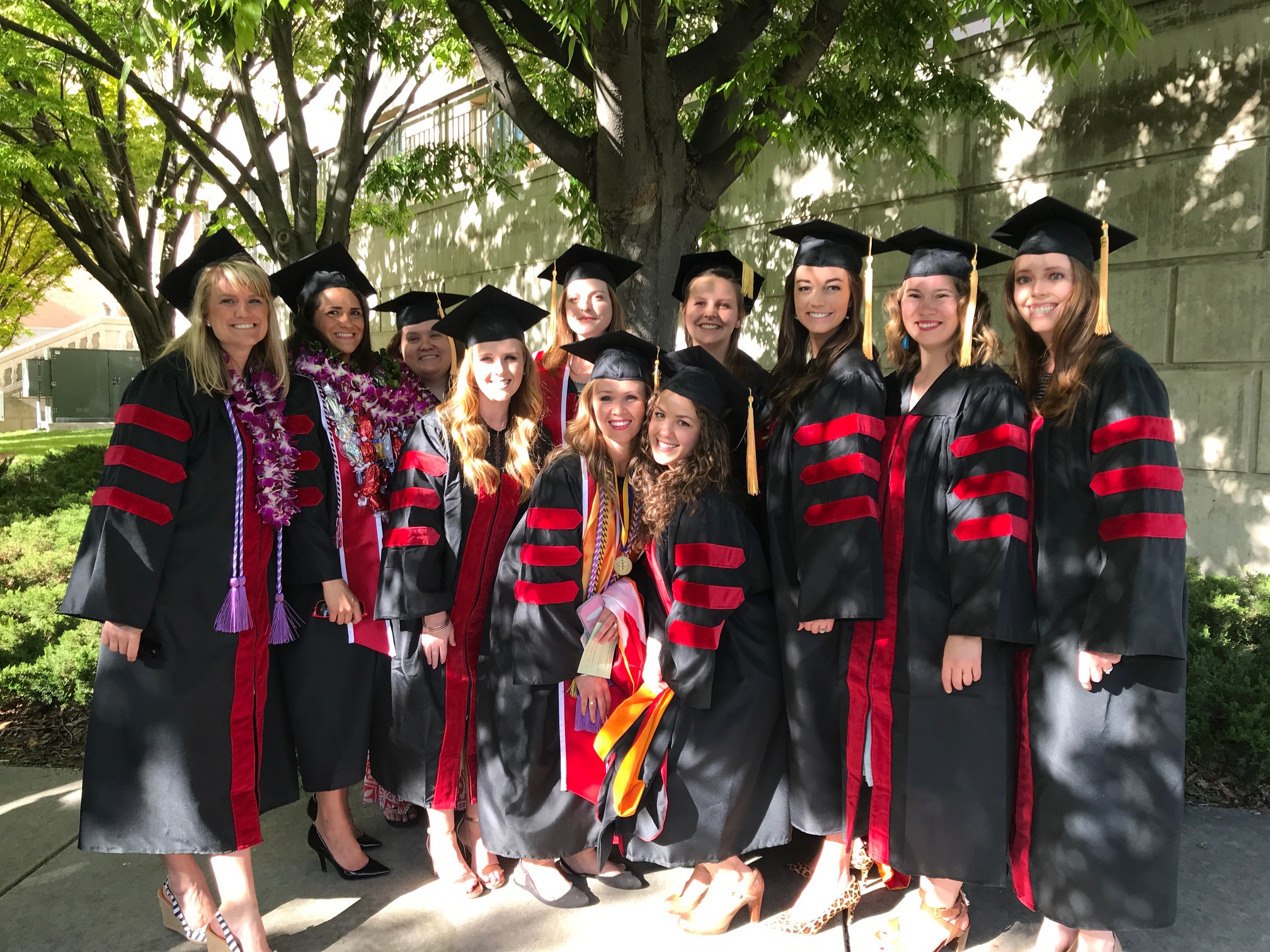 "For some of you, this convocation day represents entrance into the profession of nursing," Dean Trish Morton said. "For others, this milestone represents commitment to advancing your education and expanding your knowledge in a specialized area of health care or aging."
Added Alumni Board Co-President Teresa Garrett: "As a three-time graduate of this amazing college (yes, it turns out, three times is the charm), I can tell you from personal experience that the professors, instructors and preceptors you have just engaged with care deeply about you and your success. The friendships you have made will stay with you for a lifetime. And the education credential you have just earned will help make this world a better place for all of us."