In many ways, grief is grief. But sometimes the way a person died can add a layer of complexity to the how friends and family react and whether survivors' support network engages.
Alyson Deussen's 17-year-old son Stockton Powers took his life two years ago. The way he died—suicide—was complicated. But Stockton also was gay and alienated in his conservative Bountiful neighborhood. That added to the isolation his parents felt.
"If my child had had cancer, my neighborhood and my community would have rallied. But because my kid was gay, no one would touch it with a 10-foot pole," says Deussen. "Suicide is very similar."
Deussen and her husband George Deussen will speak at Caring Connections' Seeds of Remembrance program, "I Choose Love," May 15 at 7 p.m. at the College of Nursing. Their story was featured along with Dan Reynolds and the band Imagine Dragons in the documentary "Believer" at the 2018 Sundance Film Festival.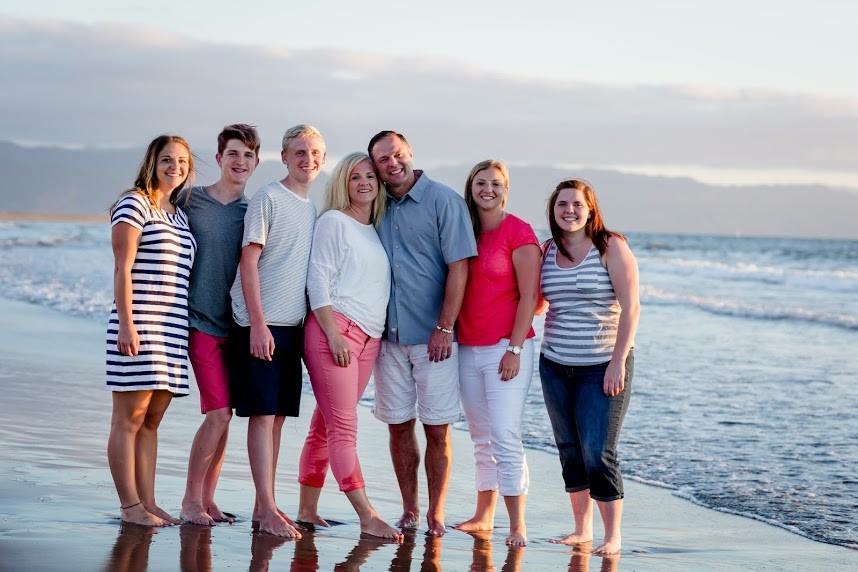 Caring Connections Director Kathie Supiano says separating how a person died from their death is a critical part of working through grief.
"Remembering those we love is a vital and meaningful part of grief and of returning to life—no matter who we lost, no matter the circumstances of the loss," Supiano says. "It is important that the memory of the person be untethered from the circumstances of the death."
In the years since Stockton's death, Alyson and George Deussen have immersed themselves in the Lesbian, Gay, Bisexual and Transgender (LGBT) community, supporting struggling members of The Church of Jesus Christ of Latter-day Saints and fielding calls from suicidal youth.
"We talk a lot about suicide," says Alyson Deussen. Over the past week, she, her husband and her two daughters each have fielded calls from suicidal members of the LGBT community. "We try to put that elephant in the room to get rid of it. If we don't talk about it, there's no possibility of making changes in our community."
On May 5, Stockton's birthday, the couple announced a memorial scholarship in his name, "Standing for Stockton," at three different high schools. Applicants will be picked for the ways they make an impact in their schools and communities.
"I still have the grief. It doesn't change the heartache that I feel," says Alyson Deussen. "But I'm trying to make a difference so another parent, another family doesn't have to experience the things that I have. It can be very lonely. It's a daily battle. I want others to know even if they don't feel they can speak out, that there are others who understand them and feel that same pain."