Being a first-time mom and a teenager are two life experiences that don't always coincide, but for Hayli Acosta, they did.
Luckily, the University of Utah's teen mother and child program, located at the South Main Clinic, was there as a resource during this important time of her life.
Acosta was 10 weeks pregnant when she first met with the team of healthcare professionals who would end up helping her through her pregnancy. This team – midwives from the college of nursing, along with pediatric nurses and doctors – worked together to provide the best care for both Acosta and her growing baby.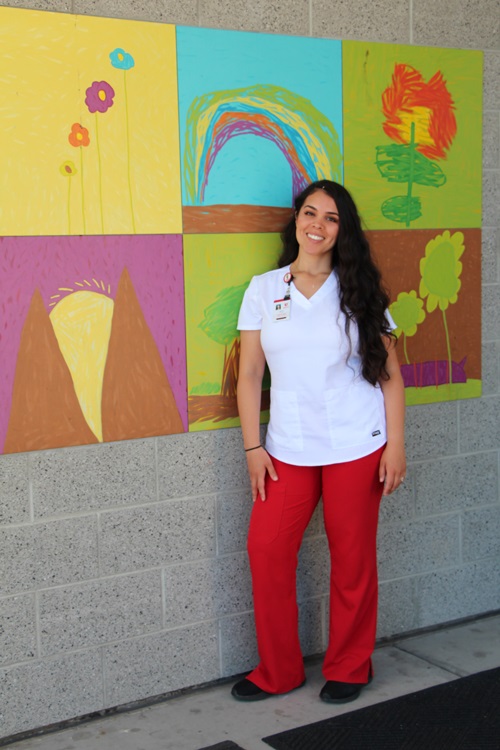 Acosta has only good things to say about the support she received from her healthcare team at the south main clinic.
"My midwife was Celeste Thomas and she was so kind and nonjudgmental," said Acosta. "When you're a teen mom, everywhere you go people just stare. But when you come to south main clinic you don't feel that."
After Acosta gave birth to her son Adrian at the age of 15, the support she had received throughout her pregnancy didn't stop.  The healthcare team continued to reach out to her, supporting and encouraging her as she finished high school.
"I graduated from high school on time," said Acosta. "I was able to graduate with my class, and not only that, when I graduated I was a certified medical assistant."
In addition to the focus on formal education, the teen mother and child program offers education classes focused on relationship safety, and the importance of growing and progressing as a person. Outreach programs connect with local high schools to recruit high-risk adolescents into the personal responsibility education program (PREP). This program helps educate pregnant teens and adolescent parents, in addition to providing resources and encouragement.
"At every visit, they give you more resources and more education," said Acosta. "They had so many resources to further my education as a parent, and also a great support team to help me continue with my own education goals."
The program's other focus is prevention. Education on sexually transmitted infections and proper contraception is another resource.
"If that doesn't work, then we are here to help get you the right tools so you can be successful," said Acosta.
The teen mother and child program at the south main clinic provided Acosta with a safe place where she received help and support instead of judgement. This made a big impact and inspired her to become the nurse she is today.
"I knew I wanted the opportunity to make this same positive impact on others," she said.
Acosta has worked at the University of Utah for nine years. Seven of those years were spent working as a medical assistant. After graduating with a nursing degree in December of 2016 she worked in labor and delivery before moving to the south main clinic last July.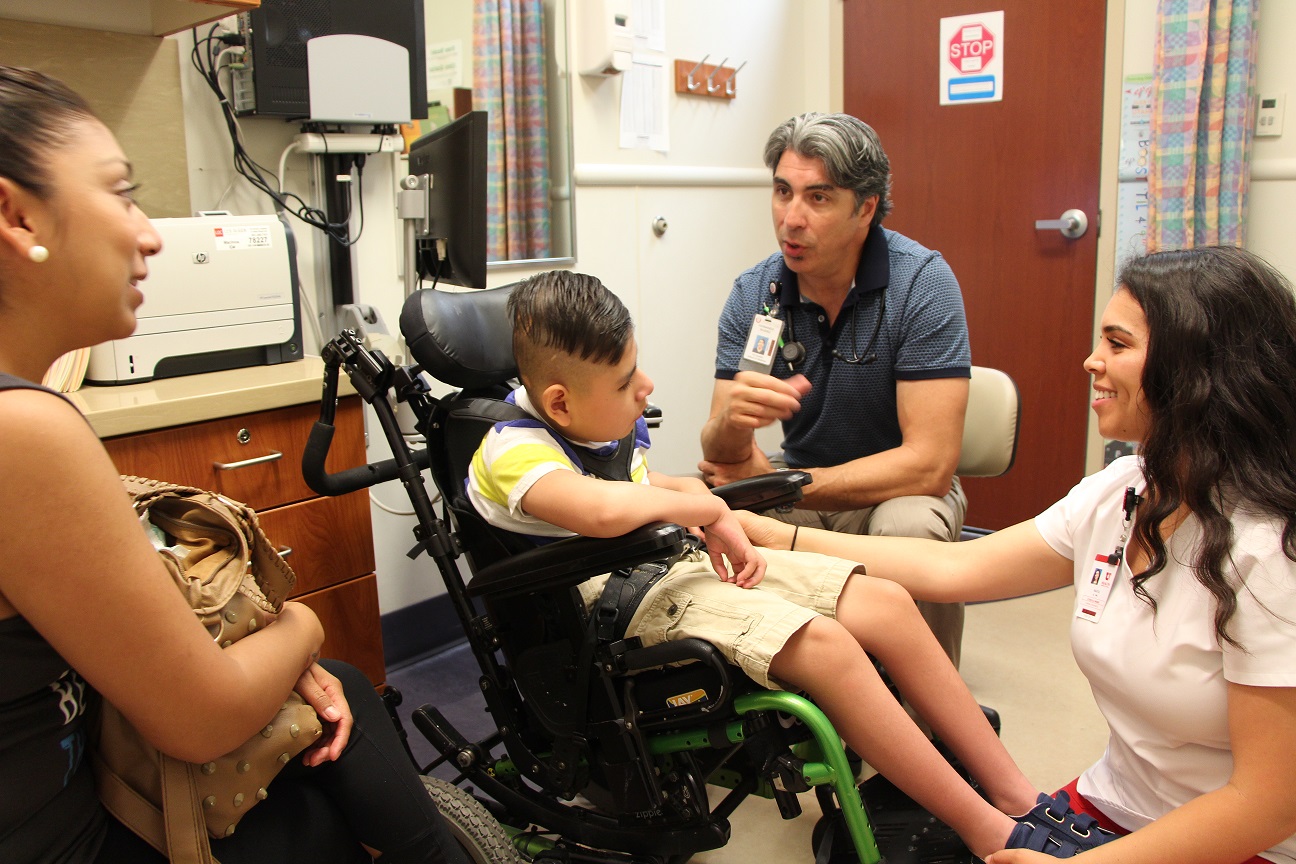 "When I heard about the opening at south main I knew it was meant to be," she said. "I have great co-workers, great management...every single person gives 110% every day. You can't work here and not be passionate about it. It's a judgement-free zone and such a great team – I am very blessed to work here."
Because of her past experiences, Acosta has already begun to make a huge impact on her patients and provide the much-needed encouragement to keep going.
"I have been able to share my story and my experiences, and this has helped me connect with and better support patients who are struggling," she said. "In my own way, I know what it's like because I've been there."
Along with south main clinic, Acosta's family played a huge role in her ability to overcome the challenges that came with being a teen mom.
"My mom helped me so much. She was and still is very supportive," she said. "The struggle with a non-supportive family is real. I am very blessed to be able to say that I have always had the support of my family."
Other personal experiences solidified Acosta's desire to be a nurse. Only seven weeks after she gave birth to her son, her younger sister passed away from cancer.
"The doctors and nurses who came to our home to take care of my sister were amazing - especially Dr. Elizabeth Smith," Acosta said. "She has been a constant support to me and my family since that time, both personally and professionally. Between Dr. Smith and the wonderful doctors and midwives I got to know through these different experiences, I knew this is where it's at. This is what I need to do with my life."
Acosta's son Adrian will turn 12 in a few months; she also has an eight-year-old son, Andre.
South Main Clinic: What other services are available?
The South Main Clinic is located at 3690 South Main Street in Salt Lake City.
In addition to the teen mother and child program, the south main clinic provides care in the following areas:
Family Medicine
Foster Health Care Program
General Pediatrics
Midwife Services
Obstetrics & Gynecology (OB/GYN)
Teen Health
Women's Health Services
Other services include:
Spanish Interpreters
Holy Cross Ministries
Medicaid eligibility workers
WIC
Byington Reading Room-Library
Financial counselors
By Katie Cummock
University of Utah Health