In many ways, nursing is all about the relationships—making connections with patients and their families; healthcare team members; and even between all the data collected in an electronic health record (EHR).
At the 2018 Distinguished and Young Alumni Award ceremony, the College of Nursing's exemplary alumni honorees noted the importance of these links in their careers, and ultimately, in providing the best care to patients.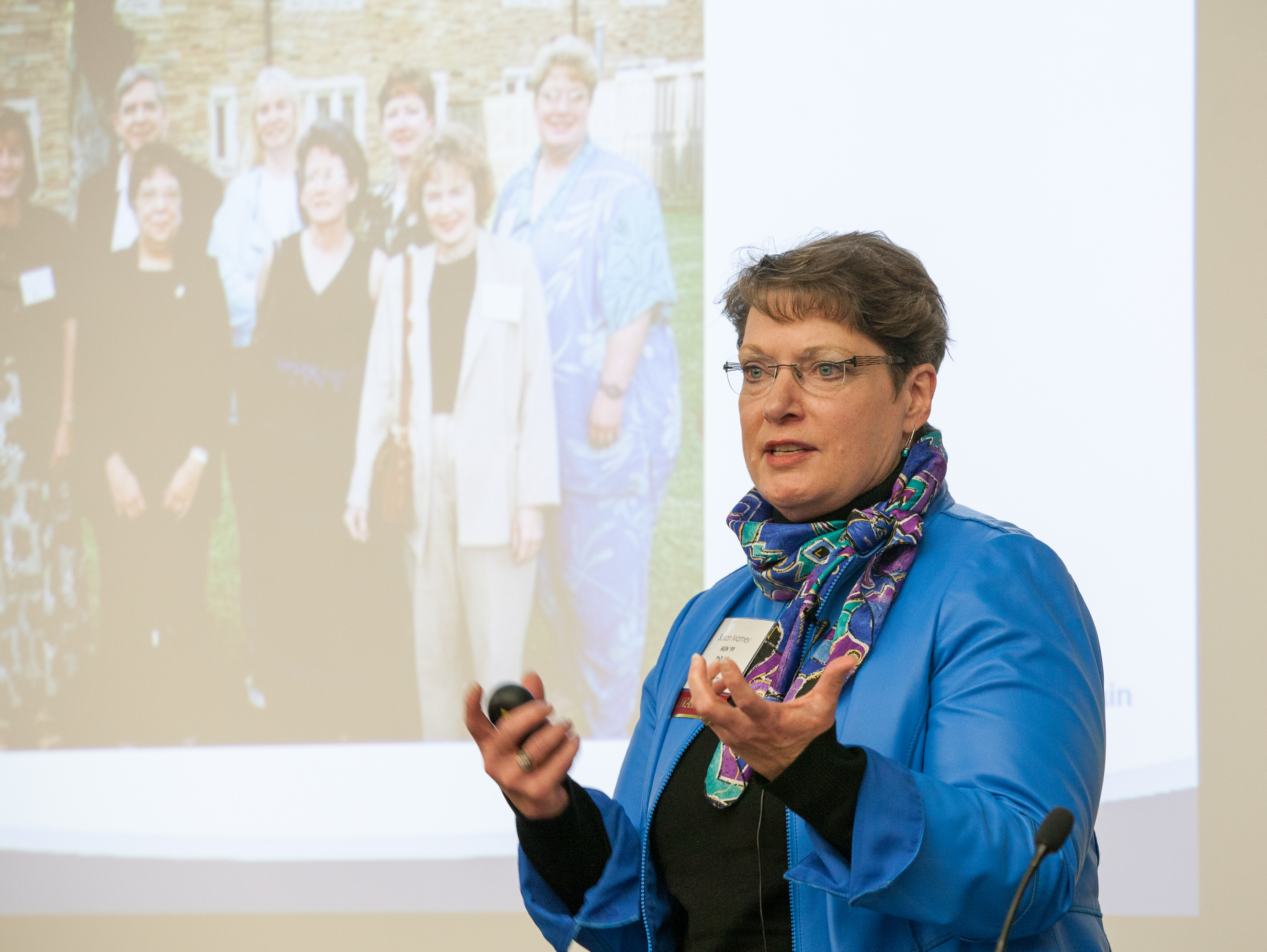 "Informatics is a team sport," said Susan Matney, PhD, RN, and recipient of the college's 2018 Distinguished Alumni Award. "I've never written a paper by myself."
Matney has pushed to change healthcare policy to streamline the collection and sharing of patient medical data over her 40-year career as a nurse. Despite two decades of work as an informatics specialist—at Intermountain Healthcare, Siemens Medical Solutions, the University of Utah, Excelsior University and 3M—she has watched the gap between medical data collection and electronic health records shift from system to system and even provider to provider.
Even Florence Nightingale complained about record-keeping, she noted.
"In attempting to arrive at the truth, I have applied everywhere for information, but in scarcely an instance have I been able to obtain hospital records fit for any purpose of comparison," Nightingale wrote in Notes on a Hospital in 1873.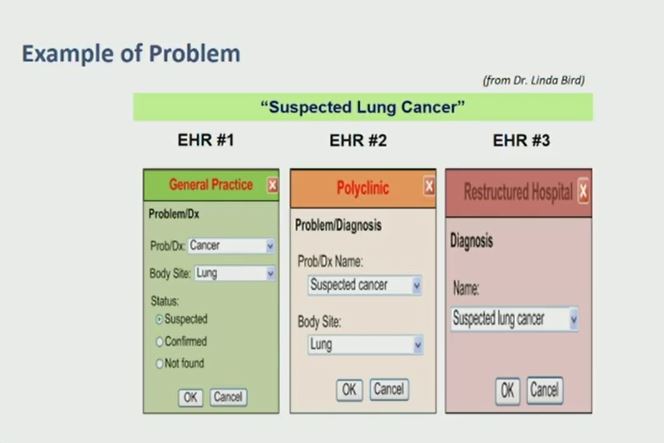 "If they could be obtained, they would enable us to decide many other questions…They would show [subscribers] how their money was being spent [and] what amount of good was really being done with it."
Obtaining consistent, reliable information in patient records is still a problem," Matney said. "That's the goal: To get the patient's data to whoever is providing the care. We still can't do that today, but we're getting better."
Matney has emerged as an undisputed national leader in the effort to standardize EHRs with clinical terminologies and information models. This years-long effort includes: integrating nursing assessment scales into LOINC (Logical Observation Identifiers Names & Codes), then prodding the American Nurses Association (ANA) to approve LOINC as an ANA recognized terminology and finally bridging LOINC with another interdisciplinary system of medical terminology, SNOMED CT.
Data must be equivalent, interoperable and of the same quality, she added. Creating true interoperability requires not just sending the information between systems, but also creating "translators," Matney said.
Now, Matney says, the focus is on changing policy to ensure interoperability. She has led the LOINC nursing subcommittee since 2002 and was appointed by the National Library of Medicine to the Quality Assurance Committee of the International Health Terminology Standards Development Organization in 2007.
--
Danielle Pendergrass, DNP, RN, credits the people around her with giving her the knowledge, drive and support to lead the push to standardize state policies governing the scope of nurse practitioner practice.
"The relationships just right here in this room gave me the support to do what I needed to do," Pendergrass said.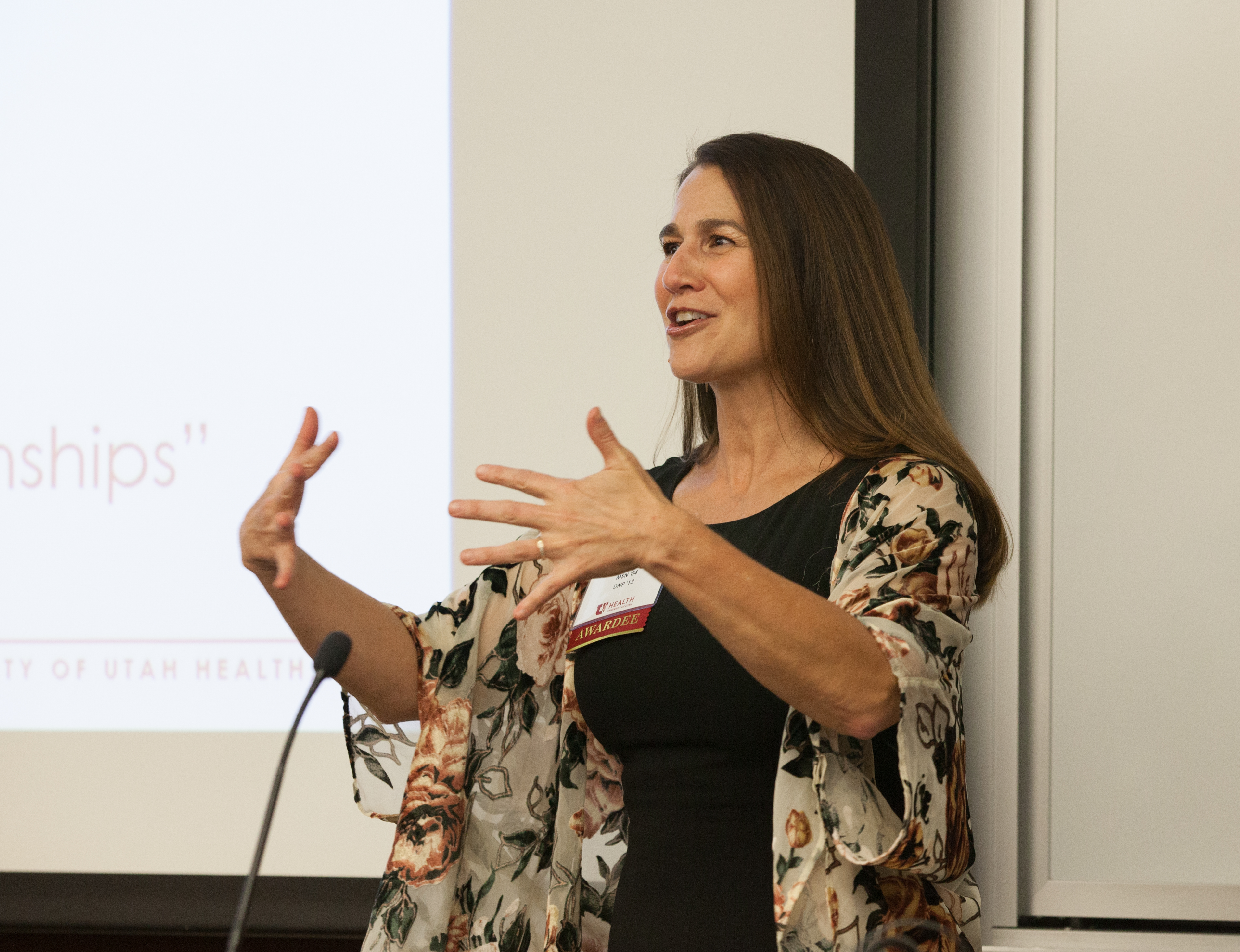 In addition to managing Eastern Utah Women's Health clinic, which provides services to 6,000 patients in rural Carbon, Emery and Grand counties, Pendergrass has distinguished herself as a leader on public health policy and advancing nursing practice. She is a campaign outreach advocate for the Campaign for Action as well as a Culture of Health Leader-in-training with the Robert Wood Johnson Foundation. This year, she was inducted as a fellow in the American Academy of Nurse practitioners.
Pointing to her DNP class peers, Pendergrass said, "These relationships really taught me. They shared their time, their expertise, their strategies. And they helped me connect with other people. They laid the groundwork for us to go in with all of our relationships and change this policy."
As a result, she said, all Utah nurse practitioners are able to bill Medicaid directly at 100 percent of the physician rate of billing, something many nurse practitioners in other states cannot do.
"That would never have happened without relationships," Pendergrass added. "Cherish those relationships. Everybody has lifted me up, has guided me, has shown me the way. If I can do anything for the nursing profession in return, it would be to life other nurses up, to guide, that way that I was lifted up and guided."