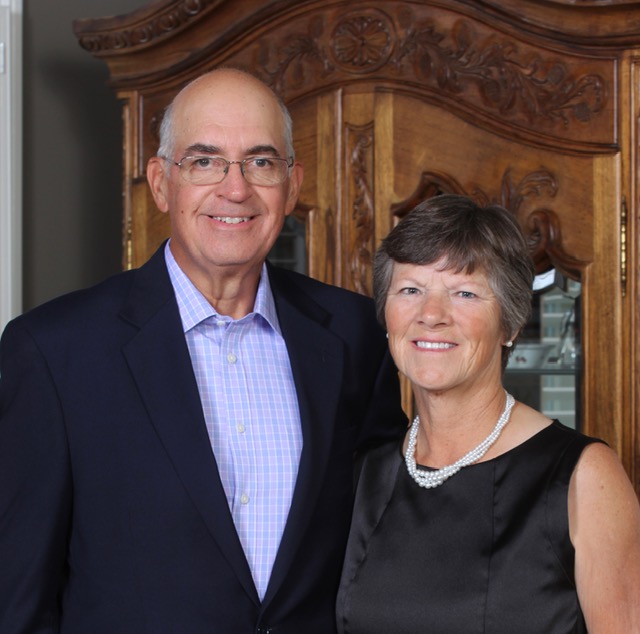 A brush with death has a way of focusing the mind.
For Dave and Sarah Wolach, it was cancer. In 2010, Sarah was diagnosed with Hodgkins Lymphoma and Dave with colon cancer. After surgeries, chemo and radiation, the couple was determined to "pay it forward." Dave opted to retire from his executive position at Savage Companies. And they started regular volunteer gigs--for Dave as a courtesy cart driver at Chandler Regional Medical Center in Arizona and in the endoscopy department at St. Mark's Hospital in Salt Lake City; and for Sarah with the Paws for Patients program at Chandler. And Dave joined the College of Nursing's Development Board.
The experience also inspired the Wolachs to set up a planned gift to the college.
"Cancer changes the way you think about life. It changes not only how long you think you're going to live, but what's most important to you," Dave says.
During treatment for their cancer, the Wolachs watched the workings of the clinics and hospitals where they were treated. And one thing became clear: "The nurses get you through everything," Dave says. "They run the hospital. The nurses are really the backbone of how the hospital works."
A gift to the College of Nursing, to help prepare future nurses seemed a no-brainer. For Dave and Sarah, both 67, seeing the impact of education in their own lives spurred their support for underprivileged students. "I'm really interested in helping the nurses that may come from less than ideal backgrounds," says Dave, a first-generation college graduate and retired business executive. "I really like seeing people rise."
To learn more about establishing a legacy gift, contact Director of Advancement Eden Bennett at eden.bennett@nurs.utah.edu, or 801-581-8143.