Utah's nursing workforce does not reflect the state's increasingly diverse population.
That gap can lead to one-size-fits-all care and diminished health outcomes as cultural cues and sensitivities are missed, or sick patients stay home from clinics and the hospital entirely.
Using a $1.5 million grant from the Health Resources and Services Administration (HRSA), professors Marla De Jong and Rebecca Wilson are studying health workforce diversity over the next two years. The project, Partnering for Success of Diverse Students: Investing in the Future of Nursing, will combine a student recruitment and retention program developed by the American Association of Colleges of Nursing (AACN) along with holistic admissions practices, adaptive tutoring, culturally-aligned mentoring and tailored financial support for baccalaureate students.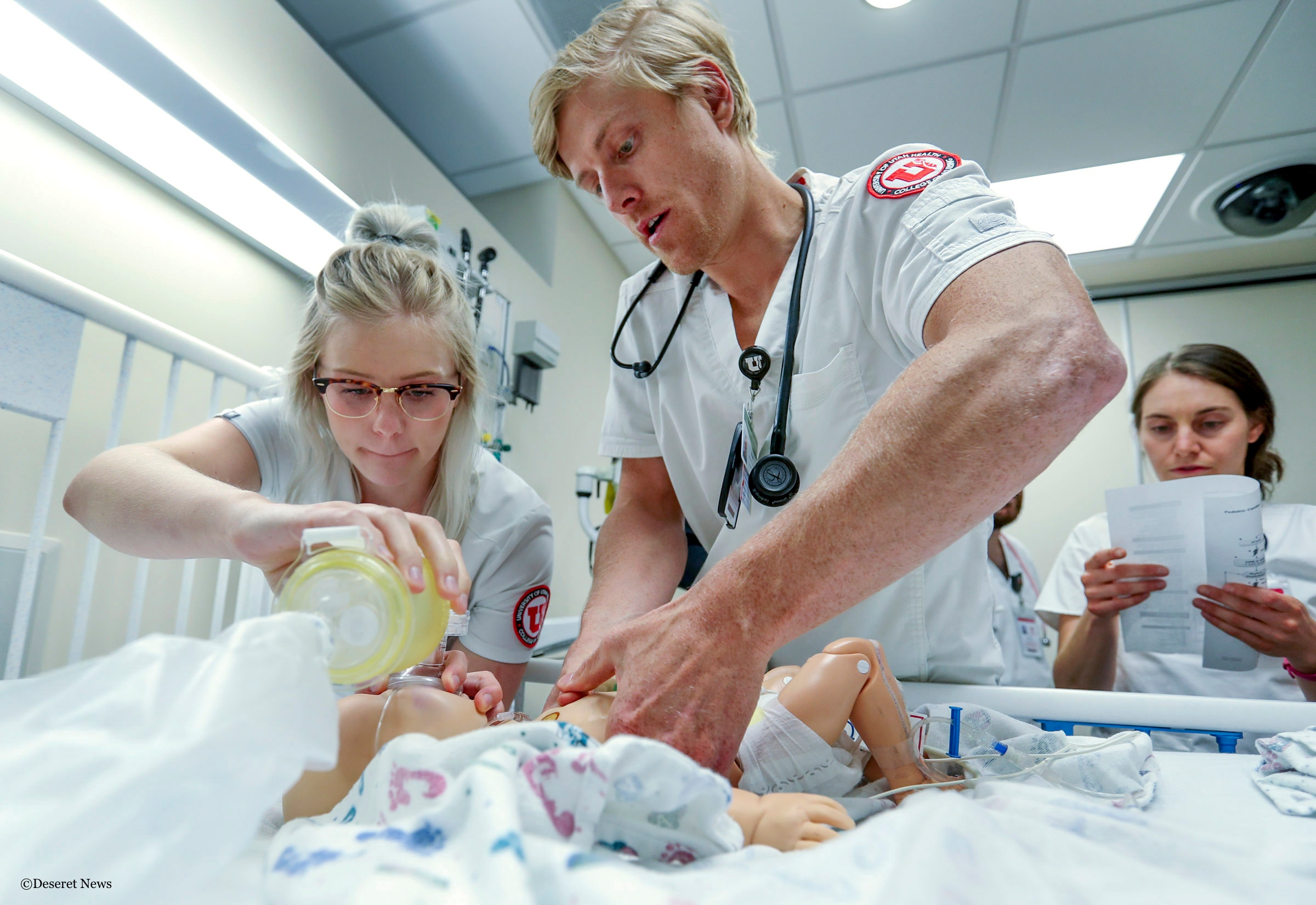 "We have evidence about what works and what doesn't to improve diversity. Ultimately, the goal is for us to be able to prepare more nurses that have been typically under-represented," says Wilson, an associate professor. "It's really about getting the nursing workforce to represent the community that we live in, because we know that helps with health outcomes in the end."
For example, Utah's Hispanic/Latino residents make up about 14 percent of the state's total population and just over 22 percent of Salt Lake County's population, but just 2 percent of registered nurses in the state are Hispanic/Latino. At the same time, Utah's refugee population increases by about 1,000 people each year, with up to 35,000 currently living in the state--the vast majority in Salt Lake County.
Meanwhile, the College of Nursing has struggled to address the state's shortage of Hispanic and Latino nurses. During the 2018-2019 school year, the college had 373 students enrolled in its baccalaureate program. By focusing on recruiting students whose socioeconomic status and K-12 education disadvantaged their aspirations for college, De Jong and Wilson--along with team members Sara Hart, an associate professor; Connie Madden, assistant dean for the baccalaureate program and student services; and program manager Shelley Gabriel--hope to change the makeup of the college's student body. Already the grant has helped the college expand scholarship opportunities for baccalaureate students while simultaneously identifying strategies to support their academic and professional success.
The Partnering for Success Program will address "the larger, structural forces that impede students from completing a BS in Nursing," their grant application states. "Students in our target population face a combination of social, physical, economic and educational factors that can reduce their opportunities.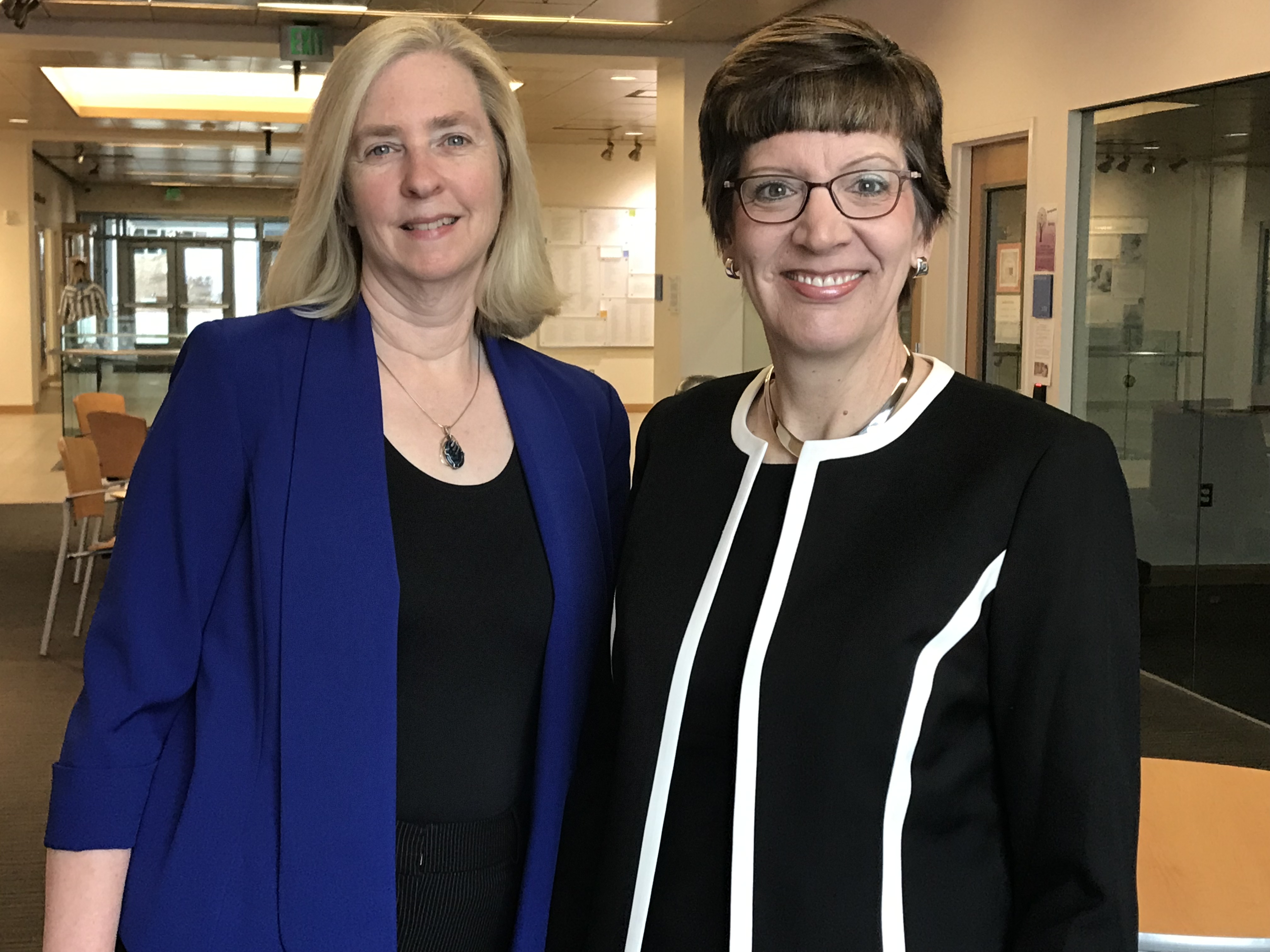 "Within Utah, under-represented minority populations constitute a smaller percentage of the population, which may contribute to having their needs overlooked. Building an instrastructure that fosters success will not only contribute to a more diverse nursing workforce, but also alumni who can serve as leaders, faculty, role models and mentors for K-12 students aspiring to join the nursing profession."
"We have embraced our responsibility to recruit diverse students and provide an inclusive learning environment that will well-position our graduates to provide patient-centered care to Utah's increasingly diverse population," says De Jong, chair of the college's Division of Acute and Chronic Care. 
Scholarships will be provided for up to 40 baccalaureate students a year over the three years of the project.