The University of Utah and the Huntsman Foundation have announced six additional presidential faculty chairs. The Jon M. Huntsman Presidential Chairs provide sweeping support to academic researchers, educators, and clinicians spanning a wide array of fields. The presidential chairs are named for the late businessman, philanthropist and founder of the Huntsman Cancer Institute.
The chairs, gifted by the Huntsman Foundation to the university were initially announced in October 2017, and provide support for a broad array of health academic research, education and clinical care. The first round of six presidential chairs were named in July 2018.
"Thanks to the tremendous generosity of the Huntsman family, we are thrilled to be able to honor these outstanding faculty members," said U President Ruth V. Watkins. "The Huntsman family's goal is to advance health research, education and compassionate care and this gift from the Huntsman Foundation makes it possible for faculty across our campus to pursue new research, make groundbreaking discoveries, facilitate world-class patient care and share their knowledge with new generations of health care providers. We are incredibly grateful for this support, which will allow these recognized scholars to engage in work at the highest levels of their fields."
The faculty members selected have demonstrated excellence in research, clinical care and career progression. They reflect diverse academic disciplines, with appointments in biochemistry, neurosurgery, nursing and biomedical informatics, chemistry, ophthalmology and neurobiology and anatomy.
Additionally, the next chair of the Department of Internal Medicine, the largest department in the School of Medicine, will also be appointed as a Jon M. Huntsman Presidential Chair. Having this designation align with the school's recruitment efforts will allow the university to attract the very best national talent for this key leadership position in the medical school and the University of Utah Health system.
"We are extremely proud of the work these outstanding individuals have already conducted in their areas of research and expertise," said Michael L. Good, M.D., dean of the U's School of Medicine, senior vice president for health sciences and CEO of U of U Health. "Through the generosity and leadership of the Huntsman Foundation, the impact that these presidential chairs will continue to have on research and clinical care will be felt for generations to come." 
The newly announced appointments are for a five-year term, from July 1, 2019, through June 30, 2024, with the possibility of one five-year renewal.
"The Huntsman family is not only proud of our collaboration with the University Health Sciences when it pertains to cancer research, clinical care and outreach, but to the broader school of medicine," said Peter R. Huntsman, CEO of the Huntsman Foundation. "These chairs will benefit the entire School of Medicine, as we invest in some of the brightest and most talented doctors in their respective fields, for years to come."
Below are the recipients of the 2019 Jon M. Huntsman Presidential Chairs.
BRENDA BASS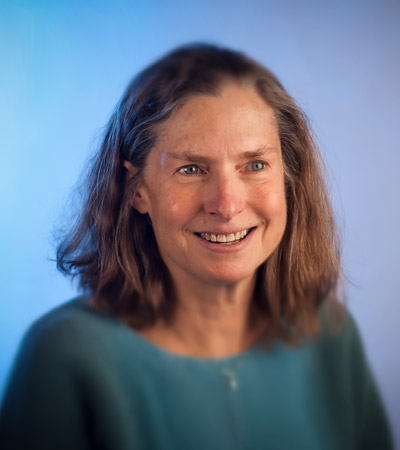 Brenda Bass, Ph.D.
Distinguished Professor, Biochemistry
 Adjunct Professor, Department of Human Genetics
Member, Huntsman Cancer Institute, Nuclear Control of Cell Growth & Differentiation Program
Brenda Bass has contributed to defining double-stranded RNA-mediated pathways, including the discovery of ADAR RNA editing enzymes and models and experiments that established Dicer's role in RNA silencing. Her scientific contributions have been recognized by her election to the National Academy of Sciences, the American Academy of Arts and Sciences and as a Fellow of the American Association for the Advancement of Science. She has received research support from the Pew Scholars Program, the David and Lucile Packard Foundation, the Howard Hughes Medical Institute and the National Institutes of Health Director's Pioneer Award. The University of Utah has honored her with an H.A. and Edna Benning Presidential Endowed Chair and the Distinguished Scholarly and Creative Research Award.
HOWARD COLMAN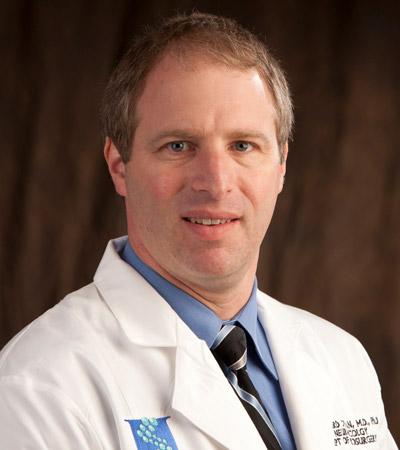 Howard Colman, M.D., Ph.D.
Professor of Neurosurgery
Howard Colman is a nationally recognized clinician and researcher in the field of neuro-oncology, which involves the treatment of primary and metastatic brain tumors, as well as the diagnosis and management of neurologic complications of cancer. His clinical research is focused on the development and testing of new therapies for brain tumors, while his laboratory interests include the identification of molecular markers to diagnose and treat brain tumors. Colman has held multiple grant, clinical trial and disease leadership positions at the local and national levels. He is the leader of the Center for Neurologic Cancers at Huntsman Cancer Institute at the University of Utah Health. He is also a Huntsman Cancer Institute investigator and a member of the Experimental Therapeutics program.
MOLLIE CUMMINS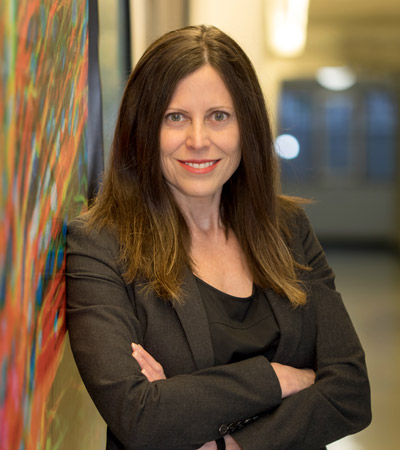 Mollie R. Cummins, Ph.D., R.N.
Professor and Associate Dean for Research and the Ph.D. Program, College of Nursing
Adjunct Associate Professor, Biomedical Informatics Presidential Scholar
Mollie Cummins has used applied data science to innovate health care for patients and providers alike. She has led a series of studies applying informatics to poison center operations and currently leads a study to develop and evaluate a health information exchange process for emergency departments and poison centers. As a co-investigator for the Utah PRISMS Center, she contributes to the development of a research informatics platform that enables the integration of air quality sensors into studies of pediatric asthma. Cummins recently chaired the Board of Scientific Counselors of the Lister Hill National Center for Biomedical Communications, the intramural research division of the National Library of Medicine and leads health IT policy efforts for the American Academy of Nursing.
RYAN LOOPER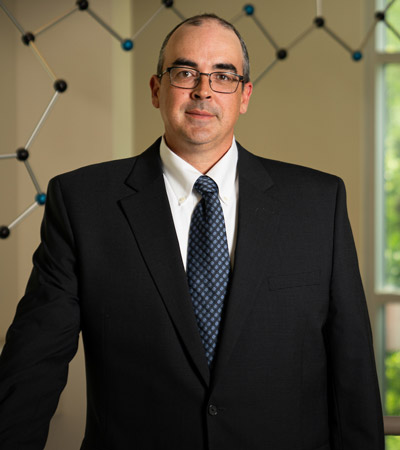 Ryan E. Looper, Ph.D.
Professor, Henry Eyring Fellow, Organic and Bioorganic Chemistry
Ryan E. Looper arrived at the U in 2007 after completing post-doctoral studies at Harvard University and his doctorate at Colorado State University. Since then he has received a Henry Eyring Assistant Professorship, Young Investigator Awards from Amgen and Eli Lilly, and the U's Entrepreneurial Faculty Scholar award. His research program focuses on the behavior of small molecules within biological systems, with the aim to develop compounds that can affect cell signals. These signals, in turn, play roles in diseases including arthritis, multiple sclerosis and cancer. Looper and his lab are looking to understand the effects of these small molecules in order to expand and improve researchers' biochemical toolbox. Looper is also working to develop new classes of antibiotics, desperately needed in our fight against multi-drug resistant infections, and learning more about how molecules bind to bacterial RNA in the process.
STEFFEN SCHMITZ-VALCKENBERG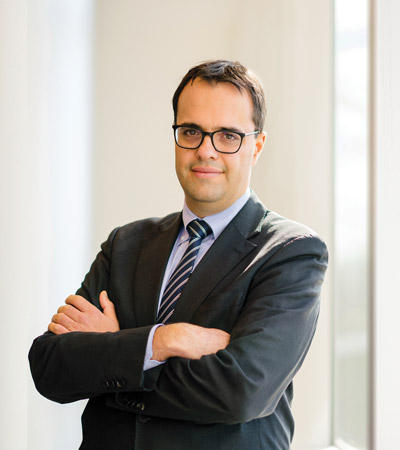 Steffen Schmitz-Valckenberg, M.D.
Adjunct Professor, Ophthalmology and Visual Sciences
Steffen Schmitz-Valckenberg is a world-renowned expert in age-related macular degeneration (AMD). An expert in high-resolution retinal and autofluorescence imaging, he has used various imaging techniques to map the stages of decline in AMD. Researchers worldwide use this mapping to measure outcomes during interventional clinical trials. He co-founded and directed the Grading of Digital Fundus Examination Reading Center at the University of Bonn, Germany, where he was the Department of Ophthalmology's assistant medical director. He plans to launch a similar reading center at Moran that will play a key role in the drive to take a new therapy for a prevalent form of AMD into human clinical trials. Schmitz-Valckenberg has contributed to more than 165 publications and 99 peer-reviewed articles and was recently named one of the 100 most influential people in the world in ophthalmology.
JASON SHEPHERD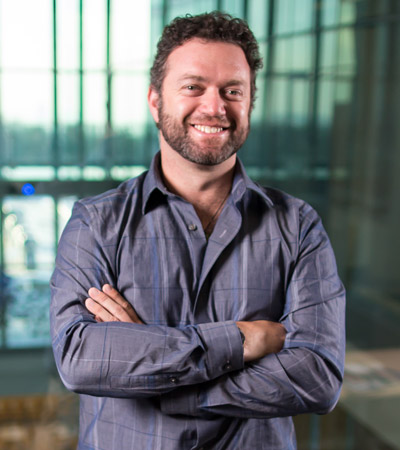 Jason Shepherd, Ph.D.
Associate Professor in Neurobiology and Anatomy
Jason Shepherd has focused his research on understanding how learning and experience shapes the brain, from the molecular level through in vivo neuronal circuits. By understanding how the brain normally works, his lab is also revealing how these processes go awry in neurological disorders. Looking specifically at Arc, a neuronal gene critical for long-term memory, the Shepherd lab recently discovered that Arc has surprising similarity to retroviruses and is able to form viral-like capsids capable of transporting RNA. This finding provides a conceptual advance in our understanding of information encoding and storage in the brain.  Future work will explore this new intercellular pathway that intersects diverse fields of biology, including virology, extracellular communication, evolutionary biology, gene delivery and neuroscience.