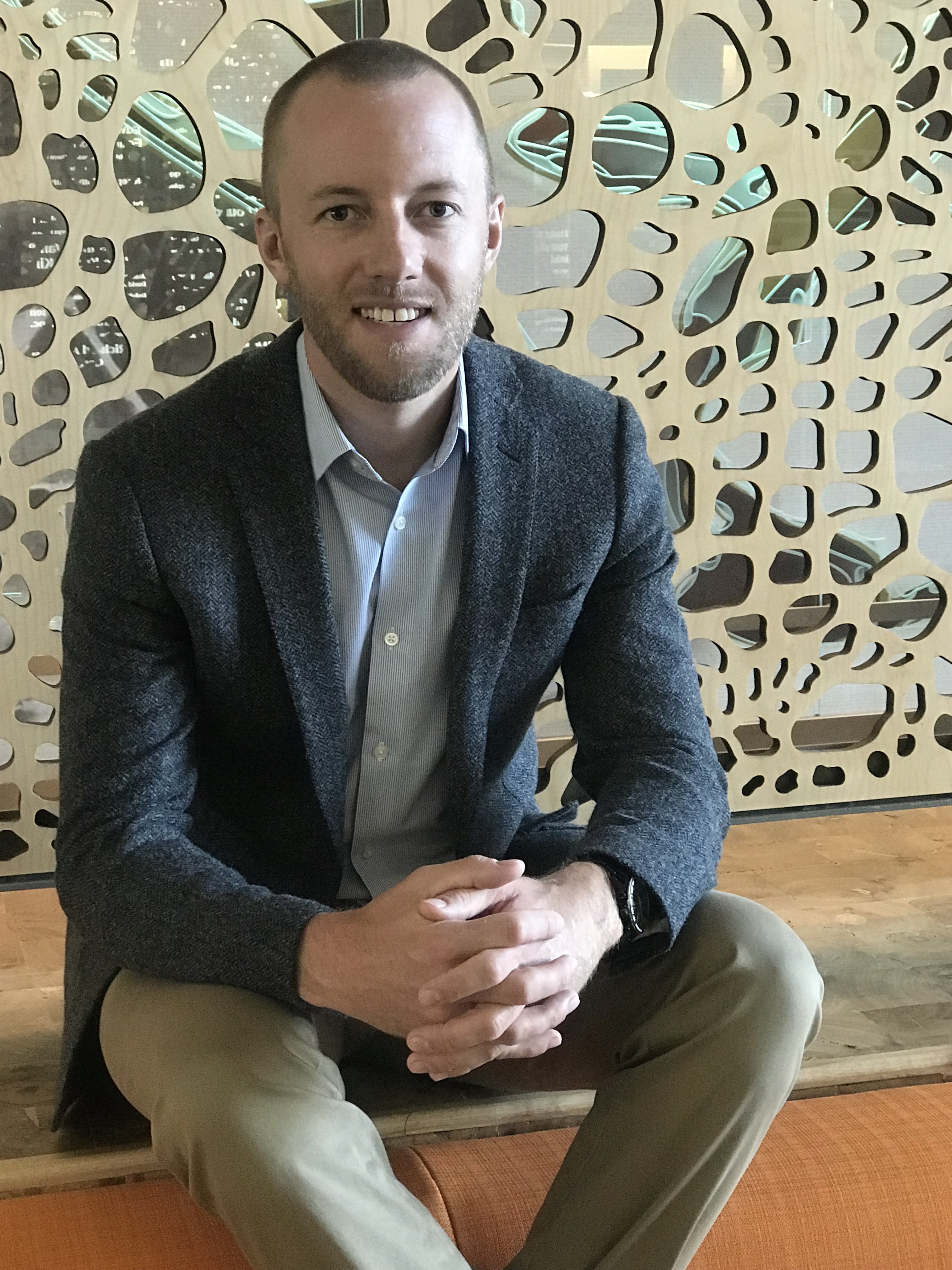 For decades, Utah has been the youngest state in the nation. The latest U.S. Census Bureau estimates show the state's median age creeping up to just over 30 in recent years.
Recognizing that demographic trend, the University of Utah College of Nursing is re-establishing its Pediatric Nurse Practitioner (PNP) Primary Care program.* Robert Sylvester, DNP, APRN, has been named the new specialty track's director.
"Utah has one of the fastest growing populations in the country and one of the highest birth rates," Sylvester says. "We need qualified pediatric nurse practitioners to help care for these children."
Sylvester, 35 years-old, grew up in New Hampshire, moved to Utah after joining the Air Force and stayed for the skiing. He received his BSN from Westminster College in 2010 before moving to Colorado to study to become a PNP at the University of Colorado-Anschutz, where he received both his master's degree and his Doctor of Nursing Practice (DNP), in 2013 and 2019, respectively. He has been a clinical instructor at the college since 2015, and works in private practice at Families First Pediatrics.
The college offered a Pediatric Doctor of Nursing Practice degree previously, but suspended the program for a few years until PNP-certified faculty could be recruited.
As college faculty prepare for the first pediatric DNP students in four years, Sylvester will spend the upcoming academic year working with faculty and staff to revise the curriculum and market the program.
"I am passionate about the care of children here in Utah," he says. "We need a robust academic program to prepare our student to perform at the highest level of pediatric nursing."
The college will admit the next cohort of PNP students in Fall 2020. Applications are due Dec. 1, 2019.
Apply today: https://app.applyyourself.com/AYApplicantLogin/fl_ApplicantLogin.asp?id=utahgrad 
*Pending Board of Regents approval.