Maddie Lassche just rolls with things.
After moving cross-country as a child, being homeless for a time, seeing her bus driver father struggle with job losses and her mother's panic when her epileptic brother had seizures, nothing really gets to her. Not a breast cancer diagnosis while pursuing her Doctorate of Nursing Practice. Not a pulmonary embolism resulting from chemotherapy. Nothing.
Instead, her positive attitude and practicality kick in. Maybe it goes back to her childhood uncertainty, she says—the stress of moving a lot, her father being unemployed, her brother's condition.
She focused on nursing school at an early age.
"At some point, I knew everybody needs nurses," Lassche says. "I knew I wouldn't be homeless. I knew I would be able to take care of myself."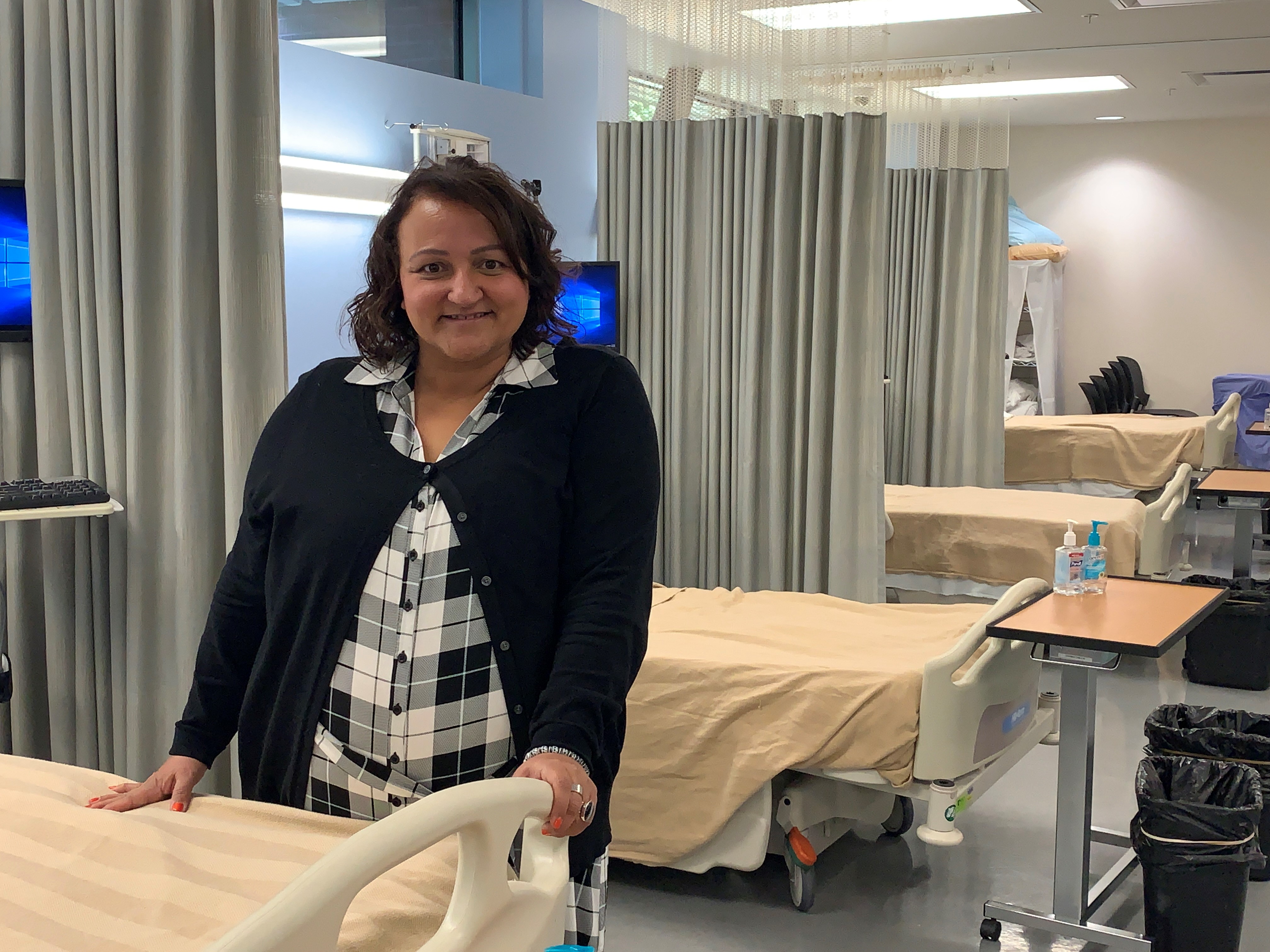 The recipient of the College of Nursing's 2019 Young Alumni Award, Lassche has become the force driving the state's healthcare simulation community into the future. After years of managing the College of Nursing's Simulation Learning Center, she has taken the lead in academic simulation throughout the state of Utah, pushing her peers in both academic and clinical simulation centers to follow consistent standards, collaborate on advancements, and strive for accreditation.
Becoming an expert in simulation wasn't always a part of her plan.
The third of four children, 47-year-old Lassche was born in Plattsburg, New York. The family moved west, following her father's jobs and eventually landing in Utah when she was 14 years old. In 1999, she graduated from the College of Nursing with a bachelor's degree in science in nursing and worked as a pediatric nurse.
Eight years later, Lassche completed Westminster College's master's in nursing education program. It was while working in Westminster's simulation center that she discovered her love of the technology and theory behind simulation education. In 2007, she applied for a job as a facilitator at the University of Utah College of Nursing. Along with Assistant Dean for the Baccalaureate Program and Student Services Connie Madden and then-Simulation Director Alan Hamburg, Lassche started working on a plan to bring the simulation center into the 21st century--lobbying for better equipment, more immersive student education experiences, and professional staff training.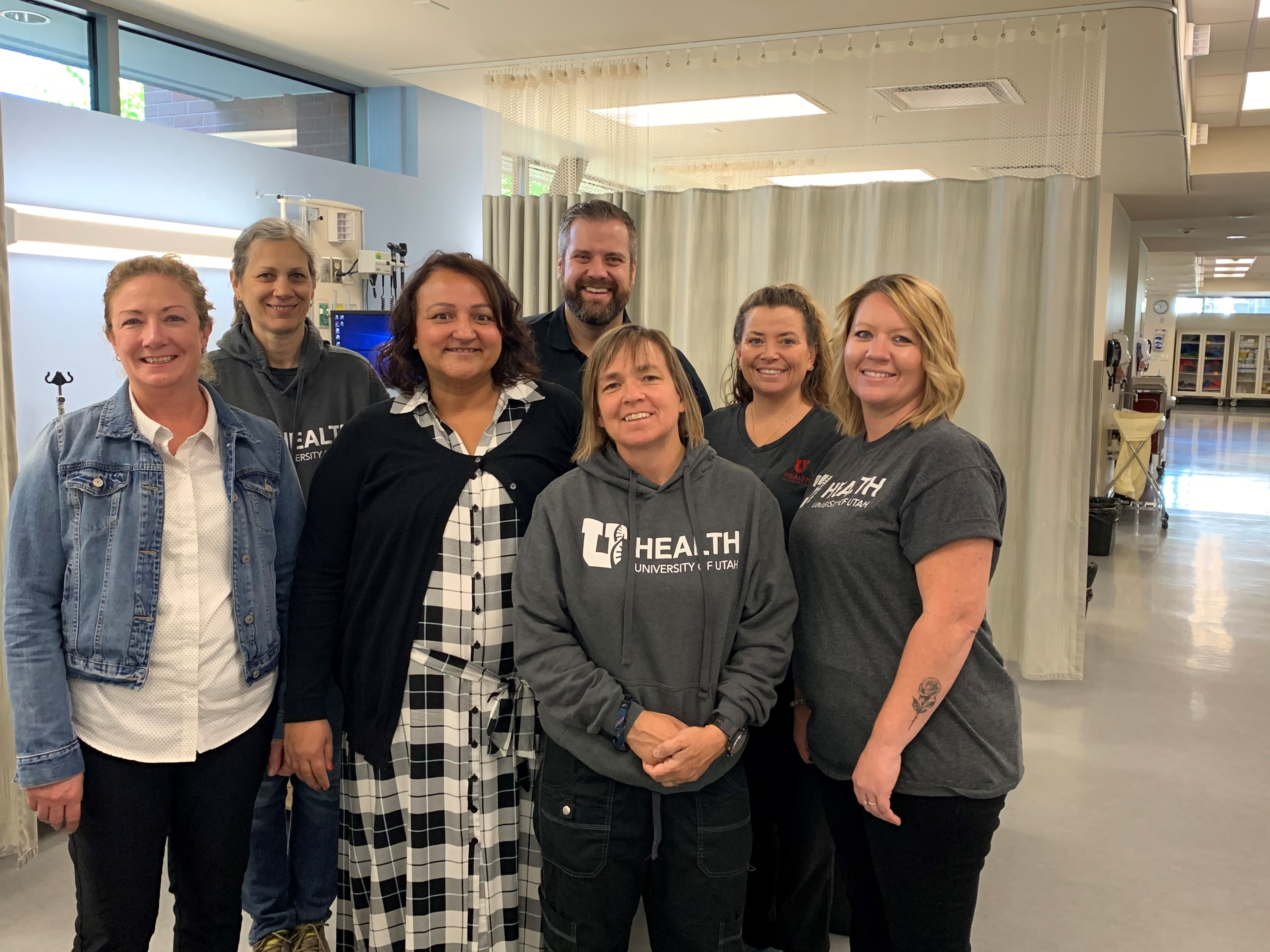 "It was Maddie's vision that got us started, sitting at my kitchen table with the creation of a simulation 'family,' whose members were experiencing a variety of health issues, as families do," says Madden. "It was a combination of her knowledge and passion that inspired faculty to integrate simulation into their teaching."
When the college building was remodeled in 2010, significant financial support from Intermountain Healthcare and other donors provided technological improvements that allowed Lassche to help make the case for extensive use of simulation in the undergraduate curriculum.
"Practicing skills is also simulation, but it's not the total immersive experience. Back then, it was just: See one; do one," she says. "You slowly have to get buy-in and help faculty understand the big picture and how simulation can augment clinical and classroom instruction. I just chose to carry that flag after I became director."
Clunky models and trainers were replaced with high-definition, responsive "mannikins" and standardized patient scenarios. Full implementation of the plan was completed in 2016.
Interim Dean Barbara Wilson says Lassche is a simulation leader not only at the college, but throughout the state. "Her work in simulation is unprecedented," Wilson says. "She is largely responsible for the joint efforts of large state institutions to incorporate best practices into the simulation practices we use to train students and practicing clinicians."
"Her ongoing and relentless effort keeps us looking forward to future possibility," Madden adds. "She truly is the founder of our simulation center and program."
Now, Lassche's staff are pushing the envelope further—using even more advanced technology to train students, delving into virtual reality innovations for repetitive task training and staging more complex patient scenarios.
In the meantime, Lassche founded the Utah Simulation Coalition in 2017, which brings far-flung and sometimes competitive simulation centers—from BYU and Weber State to Intermountain Healthcare and University of Utah Health—together to collaborate, adopt common standards and rules, and promote the professional development of their staff.
At the college, Lassche pushes her staff to seek certification and present at conferences. The center is adopting standards from two international organizations--the International Nursing Association for Clinical Simulation and Learning (INASCL) and the International Meeting on Simulation in Healthcare (IMSH) standards--and pursuing accreditation. At the same time, Lassche is working to implement a simulation program for Doctor of Nursing Practice students various programs. She's hopeful the second time around will go a little bit faster.
"People understand the important of simulation now," Lassche says.
Lassche lives with her husband Steven and two kids, 17-year-old Thomas and 21-year-old Mark, in Kaysville. Her staff nominated her for the Young Alumni Award. After 12 years leading simulation at the college, she's proud of how it has been fully integrated into students' experience.
"We were an early adopter in Utah, but I couldn't have done it without everyone's belief that it was the right thing to do," she says. "We've always known best practices. We've always been moving that needle a tiny bit at a time. We are now in a very elite club."