Members of the University of Utah College of Nursing (CON) College Student Council (CSC) are committed to diversity, equity, inclusion, and outreach (DEIO). CSC members Annika Machado, Anthony Muradas, Pamela De Paz, Brooke Oswald, and Isabel Perez Vega took it upon themselves to provide first semester CON students with DEIO training.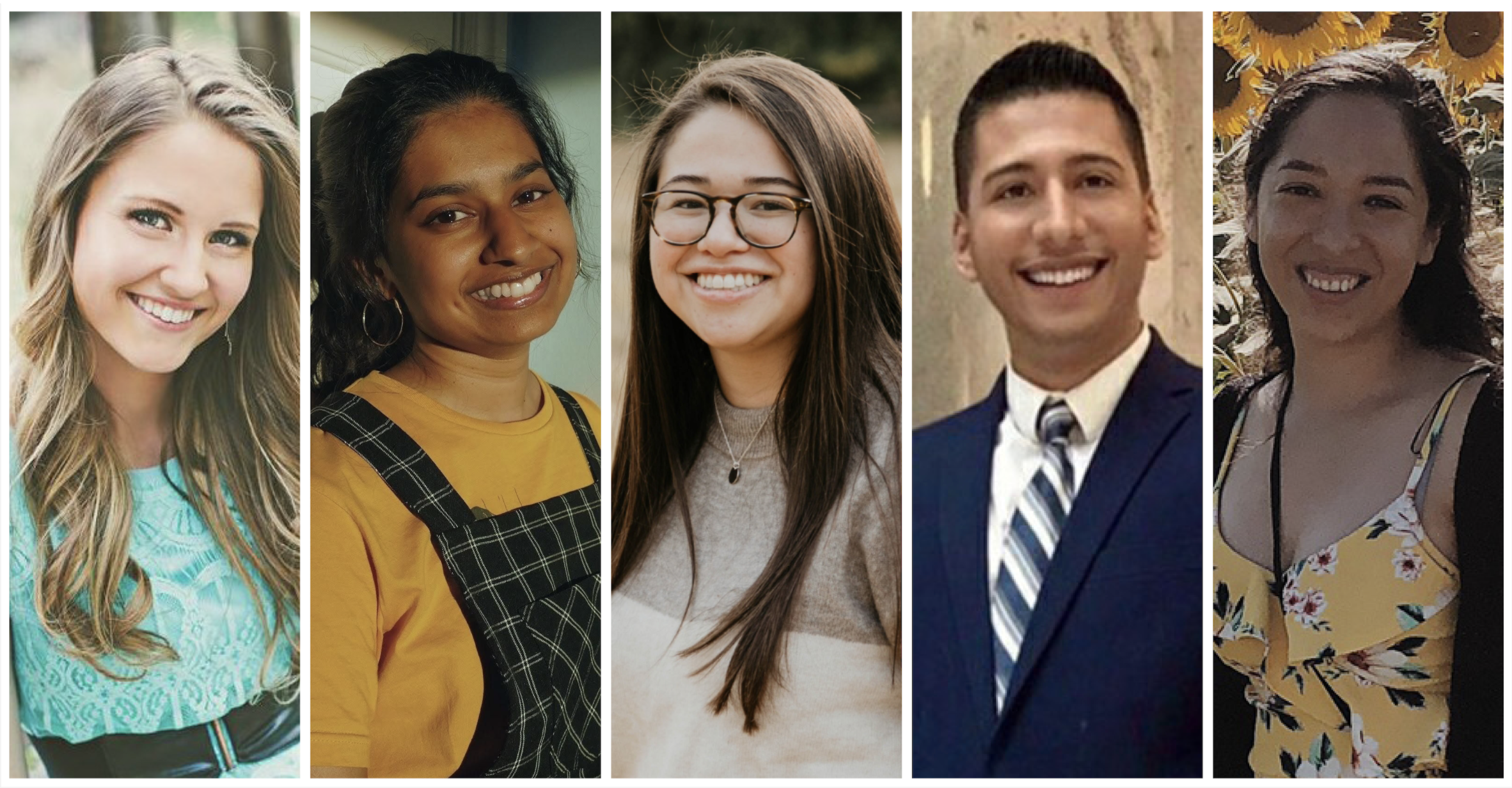 This peer-to-peer training focuses on racism as a health care disparity, the history of racism in health care, modern implications of racism, allyship, and strategies to combat racism. "Health care has historically, and to this day, contributed to oppression and deliberate inequality," says CSC. "It's important to understand how history affects modern health care, and ties into everything nursing students learn about."
The CSC student group was motivated to develop this training because they saw the need to have conversations surrounding DEIO in the classroom. "Our goal was to add to the current curriculum that is taught to first semester students, equipping them with more ways to have conversations about diversity, racism, and inclusivity," says CSC. "Our objective is to develop awareness of culture, identity, and bias to effectively promote the health and safety of diverse patients and communities."
The events of 2020 and the experiences of the CSC group inspired the students to develop DEIO curriculum. "Our personal experiences as students of color within the CON, the Black Lives Matter movement, and the COVID-19 pandemic gave us the momentum to speak up about the racial disparities that already existed in our society, but have now become more pronounced," says CSC. Moving forward, DEIO training and topics will be woven into CON curriculum.
CSC asserts that DEIO training is important for nursing and health care students because "the role of a nurse extends beyond curing and treatment." Nurses also must ensure each patient receives equitable, unbiased, high-quality care. "Systemic racism goes beyond implicit bias or an individual's own actions. Racism is a health care issue, and therefore a nurse's responsibility to understand," says CSC. "Each nurse has the power to actively fight against it, and that is why we wanted to get these important conversations started."
Nursing students are the future of health care and health equity, which is why it's important to include DEIO training into CON curriculum. However, current students have just as much influence now as they will as future providers. "As students, we have the power to implement change," says CSC. "Our personal experiences and knowledge are powerful tools that can be utilized to empower our peers."
CSC reminds fellow students to use their voice to promote positive social change. "Don't be afraid to speak up if you feel things need to change for the better," says CSC. "Recognize that these conversations may be uncomfortable, but we owe it our patients, colleagues, and ourselves to lean into that discomfort and learn."