A lot has changed since Mary Lou Peak, BSN '49, MD, attended some of the first nursing classes at the University of Utah (U of U).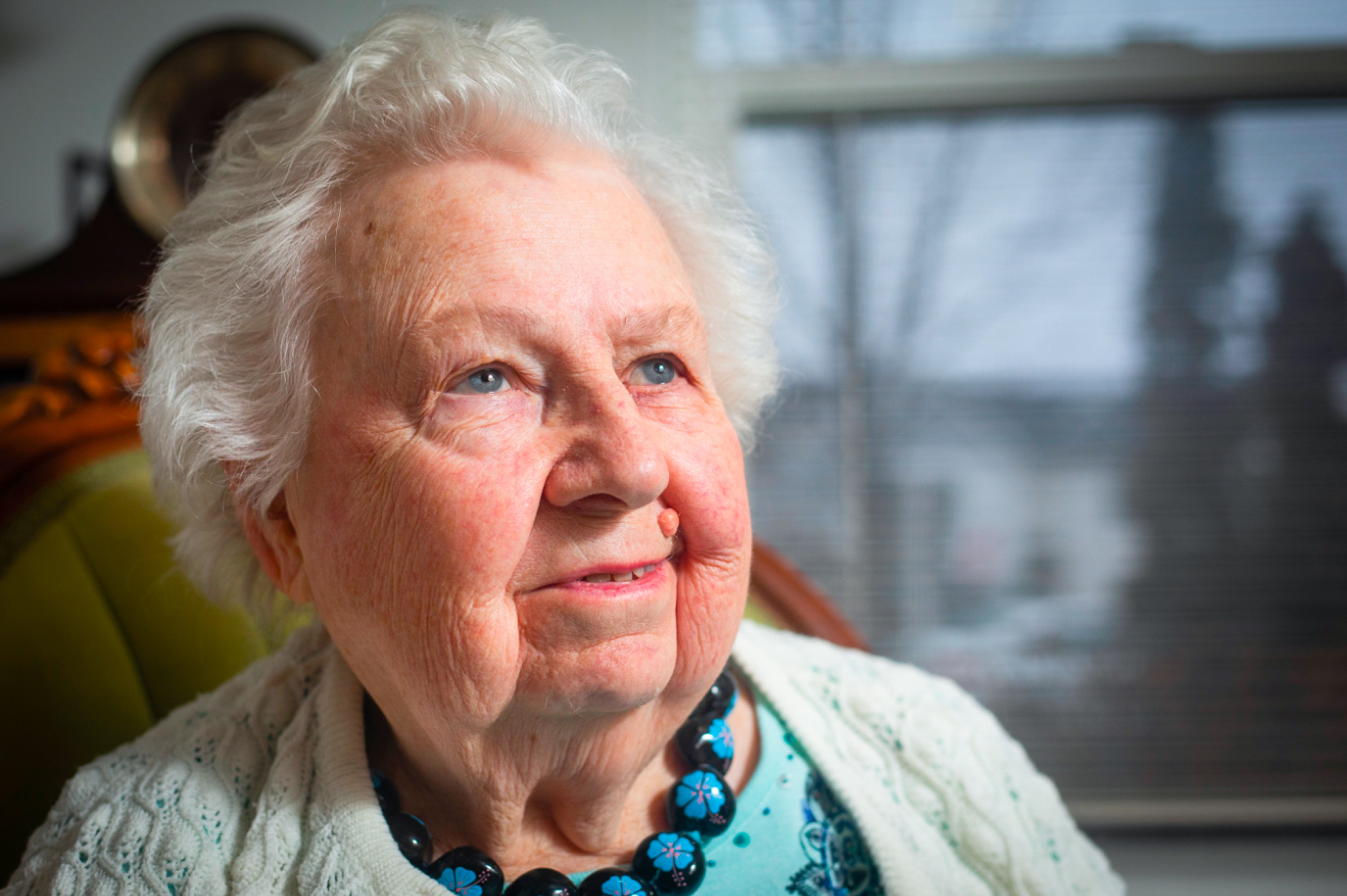 For one thing, tuition was already paid for. During World War II, the US Cadet Nurse Corps recruited young women into nursing to alleviate increased health care needs, promising free tuition in exchange for war-time service and an additional six months of work following the war.
Peak's dream of becoming a nurse was a big one. It seemed far-fetched to her parents, who raised Peak on a working ranch along with four siblings in a small farming community. Very few students had the opportunity to attend college, and the only medical professional in town was a family doctor who made house calls by horse and buggy.
Perhaps due in part to those hard-working values, Peak stuck to her guns, literally and figuratively, as she pursued her dream. In contrast to today's multi-faceted applications, Peak's full college application in 1943 was simple and streamlined. She submitted her high school diploma and underwent a routine physical. When she was accepted, she reported straight for "duty" at the U of U.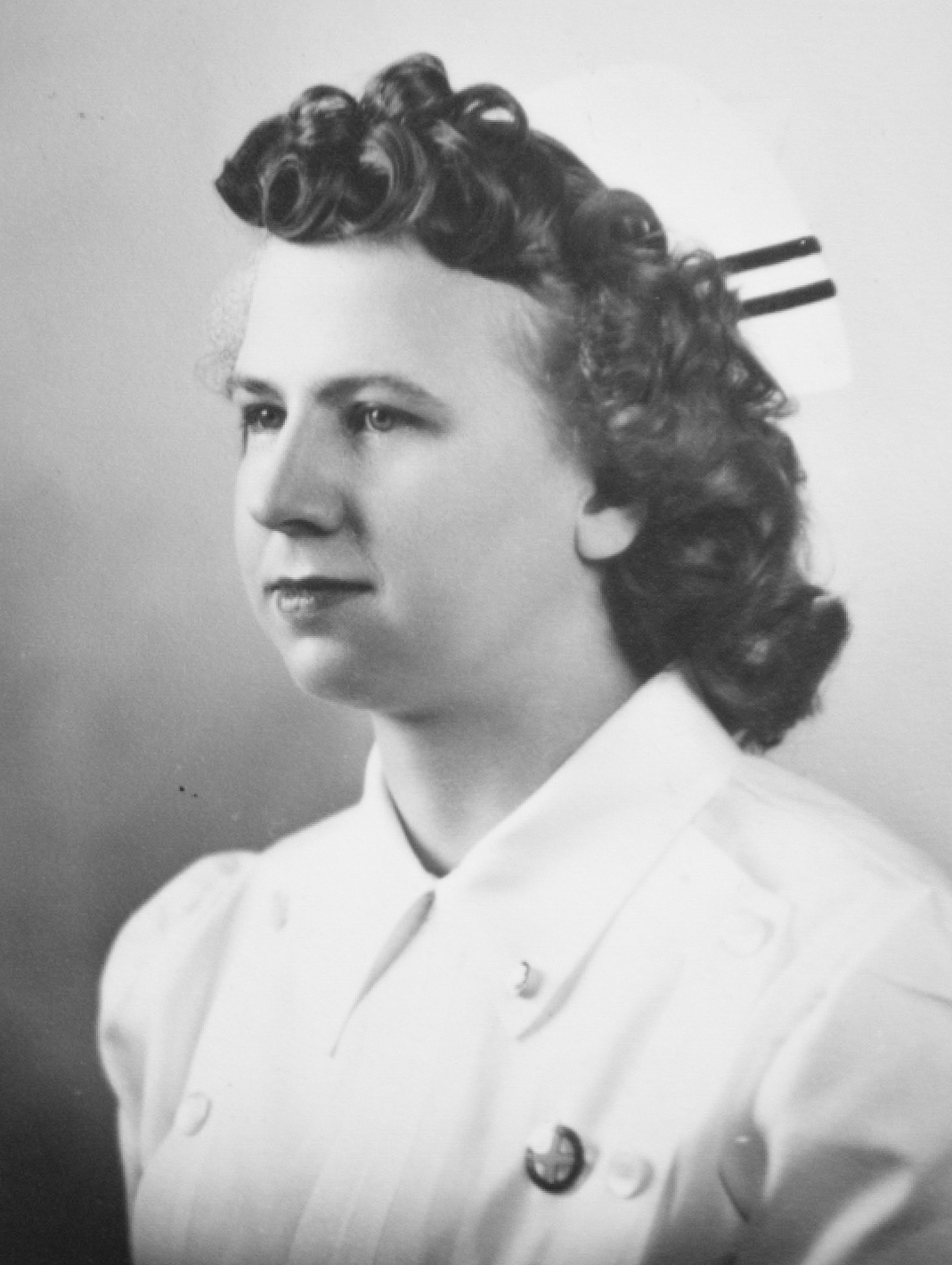 The curriculum was strict and structured. After the first six months of academics at the U of U, courses were taught at the hospital so nurses could move quickly from bedside to classroom and back again. Since Peak was assigned to St. Mark's, an Episcopal hospital, a typical day started with a 6:30 a.m. chapel service. She then took an active nursing shift from 7:00-10:00 a.m., heading directly to classes until 3:00 p.m., before returning to care for patients for an additional four hours. Most evenings were spent in supervised study until lights out at 10:00 p.m. This intensive instruction process, as well as the high demand for nurses, meant students took on more responsibility, leading out as charge nurses during their second and third years of training.
As Peak explored the various aspects of hospital duties and departments, she was drawn to the operating room. Since her favorite classes revolved around anatomy and physiology, working in the operating room seemed like a natural fit. So did the next step in her career—going to medical school.
While some doctors scoffed at her ambitions, pressuring her to take a more conventional path towards marriage and children, Peak felt supported by the two doctors she worked with most consistently. They each supported her ambitions, in turn offering a surgery residency and even loaning her money—which she later repaid—to help make her medical school dreams a reality.
Peak met her husband while in medical school. They married two days after graduation—just in time to start her residency. When asked about the demands of balancing school, work and family life, she comments that it rarely felt overwhelming.
"It was a balancing act," says Peak, displaying her trademark practicality. "It was important to me to get my training first, and choose the right partner. During the years of raising my family, there were times my profession had to take a back seat. But I knew I'd be able to turn my attention back to a career after the children were older."
"As kids, we didn't realize how extraordinary our mom was," says Peak's daughter Marie Griffeth. "She made it look easy. Mom always modeled goal-setting, as well as anticipating difficulties, and heading them off. She taught us to foresee problems and act to work around them."
Peak and her husband raised six children. Despite her family's increasingly busy schedule, Peak continued to practice medicine. Her diverse career spanned nearly 50 years, encompassing pediatrics and family medicine, emergency room and urgent care, as well as work with several well-baby clinics and underserved populations. Her years as a nurse provided keen insight on creating a positive, effective, and cooperative working relationship between doctors and nurses.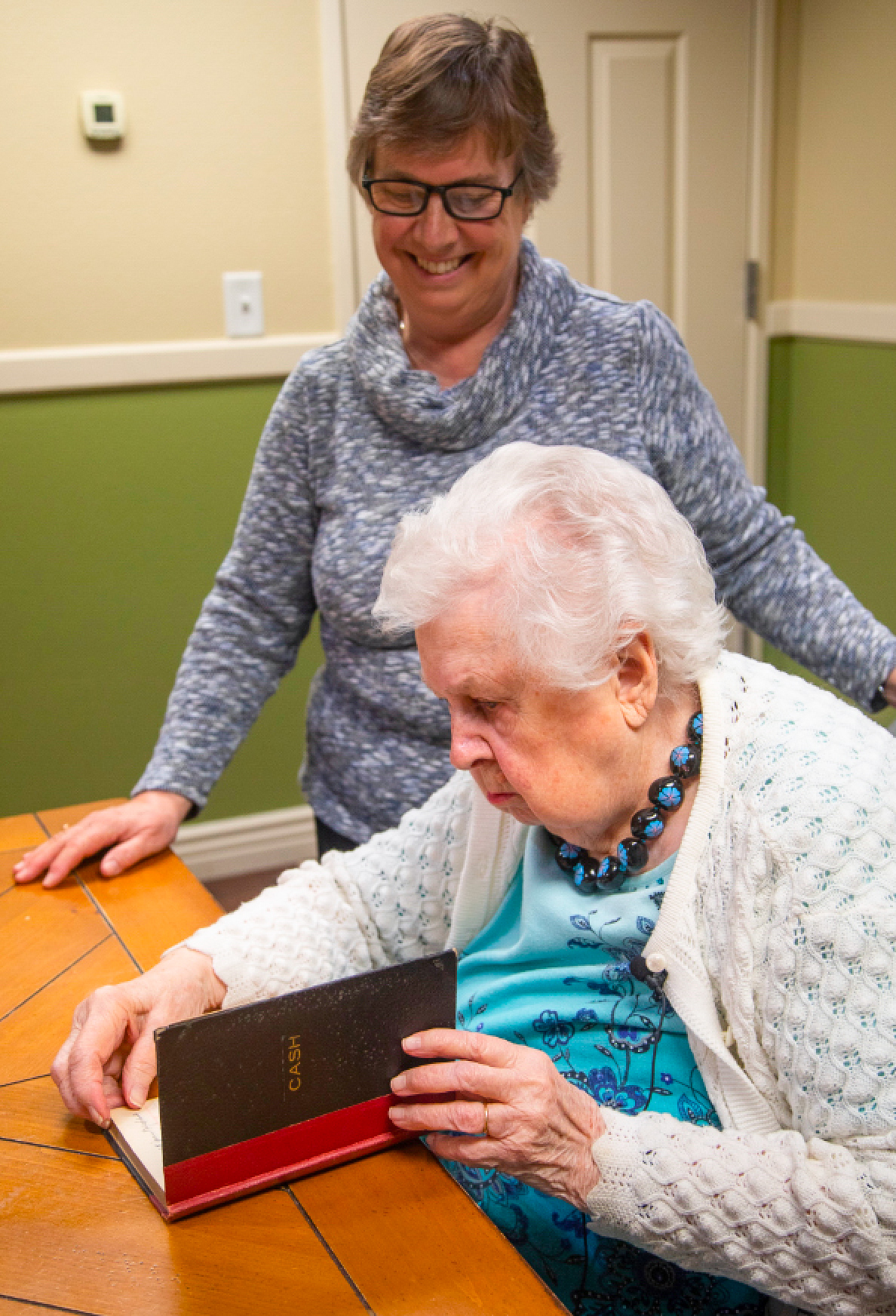 "Mom loved helping people, and relished the daily challenge of serving each person to the best of her ability," says Griffeth.
Peak's love of learning carried into her long and successful medical practice. She knew improvement within her own practice was key to developing trust with patients, and providing the highest standard of care. Even today, Peak stays current on the latest medical advances.
As the College of Nursing gears up to celebrate its 75th anniversary in 2023, Peak says, "I feel like I'm in a different world now. It's changed unimaginably through advances in training and technology."
These days, the endless on-the-job clinical hours of Peak's nursing training back in the 1940's has been replaced by state-of-the-art labs and person-to-person simulation. Peak appreciates the growth and progress in nursing, but mourns the loss of personal connection, often commenting on the value of human touch and conversation in a patient's healing process.
"Patients need TLC (tender loving care) more than medicine sometimes," she says, adamantly championing the personal relationships that trademark her career as a nurse and doctor.
"A doctor's job is to serve their patients and community in every way possible," states Peak, "both as a citizen, and a health professional."
Overall, Peak believes her most important contribution was showing future generations that a woman can follow any path she chooses. In Peak's case, that meant being a successful wife, mother, nurse, and physician. She notes at the time of her early practice, this idea was strongly doubted by many practicing doctors—even other women in the field.
"What I miss most at the end of the day is feeling like I made someone's day, and even their life, better," says Peak.
But to those who have the pleasure to know her, Peak continues to do just that.