Dr. Josh Wall, flight nurse and assistant professor, loves being the best part of a patient's worst day.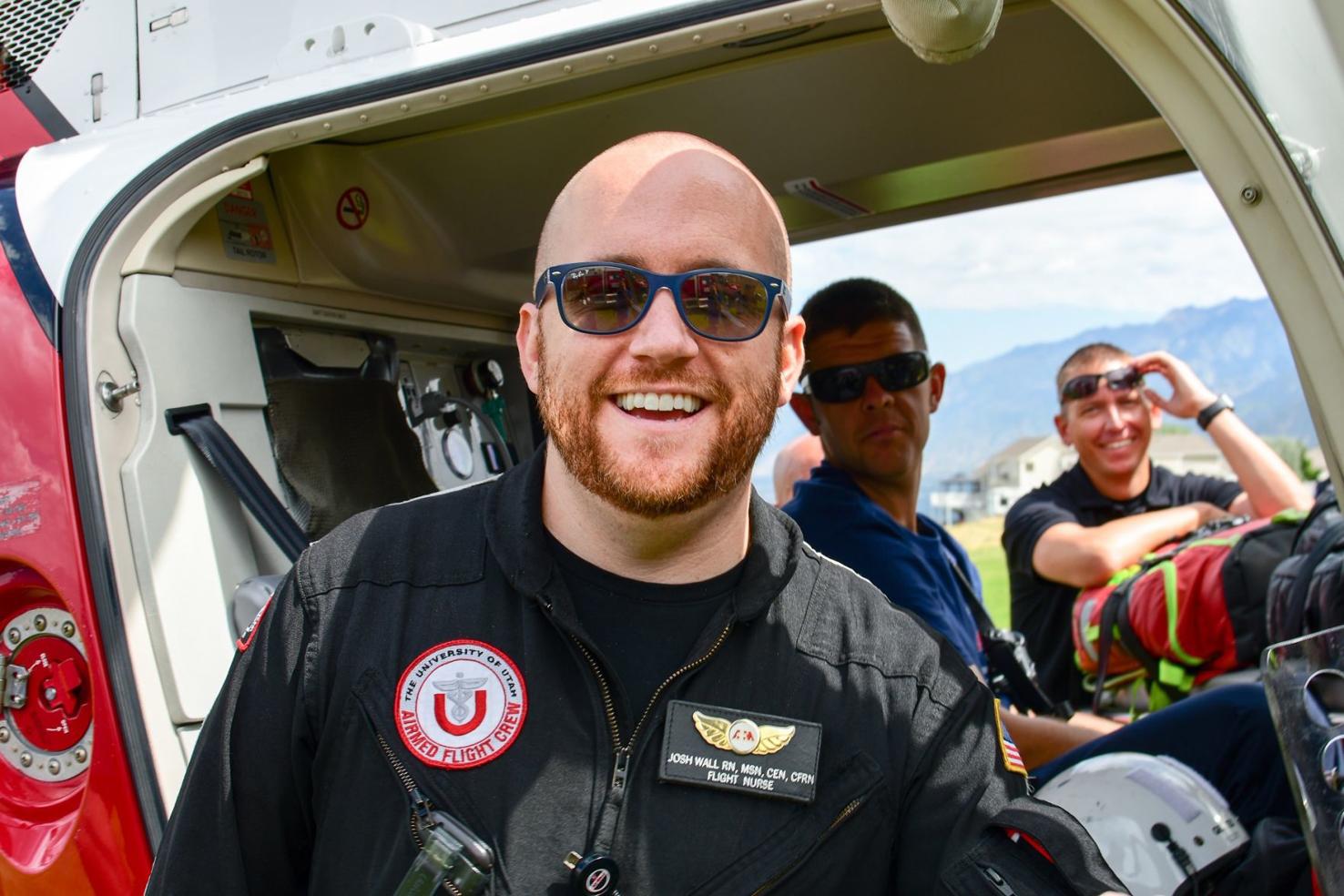 Wall's Path to Nursing
Josh Wall, PhD, RN, CEN, CFRN, is a part-time flight nurse for University of Utah Health AirMed, a part-time assistant professor (clinical) at the College of Nursing (CON), and the president of the Air & Surface Transport Nurses Association.
The desire to help others coupled with his fascination with human anatomy made nursing an ideal career option for Wall. "After taking a nursing assistant course in high school, I was hooked," says Wall. "Nursing was the career for me—I could learn the intricacies of the human body and truly make a positive difference in people's lives." 
Wall grew up in Idaho, graduating with his Associate of Science Degree in Registered Nursing from the College of Southern Idaho in 2005. After moving to Utah, he worked for Intermountain Healthcare as a cardiothoracic intensive care unit (ICU) and emergency department nurse. Wall's experience in the ICU and emergency department primed him for a career in flight nursing. In 2009, he began working as a flight nurse for University of Utah Health AirMed.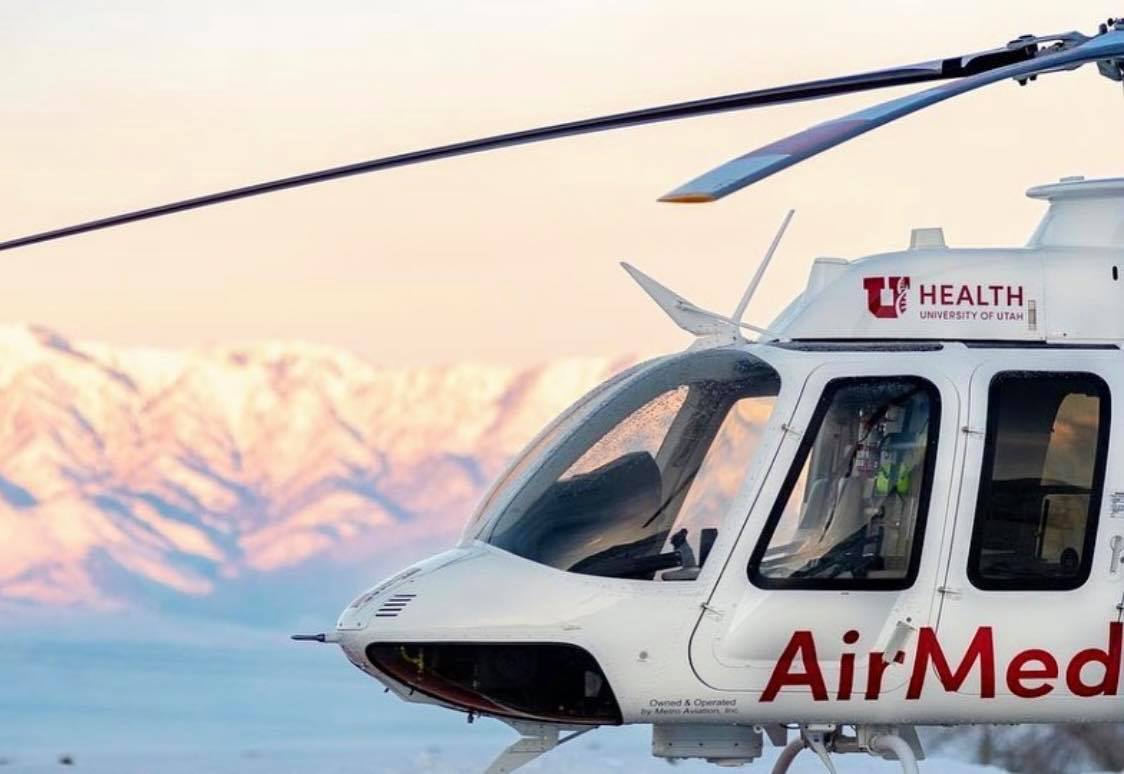 Fast-Paced and High-Flying
Wall's love of adventure and preference for a fast-paced career led him to become a flight nurse. "I'm an adrenaline junkie," says Wall. "I tend to thrive in environments that are fast paced." For Wall, being a flight nurse is the pinnacle of nursing as it allows him autonomy when caring for patients. "I love the autonomy I have as a flight nurse," explains Wall. "There is just so much I get to see and do…there's never a dull moment." He also appreciates being the first line of care in times of tragedy. "I get to be the best part of a patient's worst day," says Wall. 
Educating the Next Generation
During his time as an AirMed flight nurse, Wall earned a Master of Science in Nursing Education degree in 2011, and a PhD in Nursing Education in 2019 from Walden University. Last year, Wall was hired at the CON as a part-time assistant professor (clinical), after working as an adjunct instructor for the CON since 2015. Wall became an assistant professor because he is passionate about educating the next generation of nurses and health care professionals. "Throughout my nursing career, I always had the pleasure to work with students from the CON. I loved their work ethic, knowledge base, and what great nurses they became," says Wall. "I wanted to become part of the process."
"I love education, and wanted to be involved in a nursing program that promotes inclusion and diversity while striving for excellence in nursing practice," says Wall. "The faculty and staff I work with are amazing, and are truly at the forefront of nursing practice."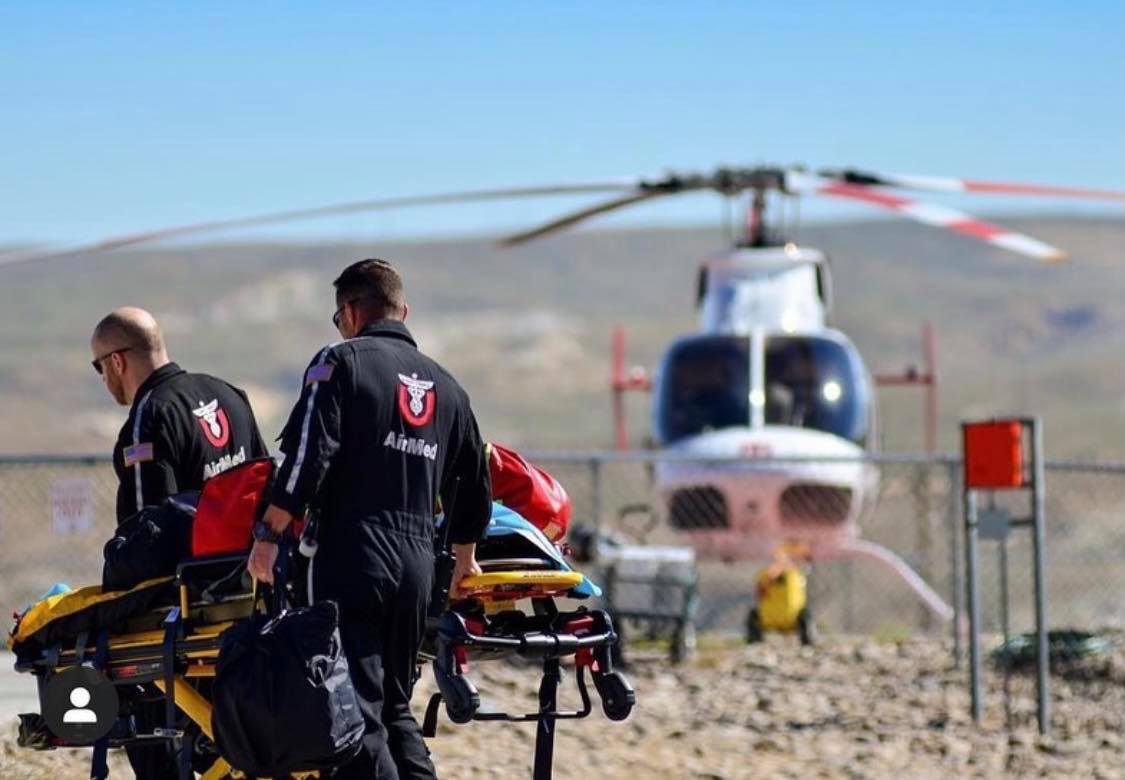 How to Become a Flight Nurse
To become a flight nurse, one must possess the experience and knowledge to handle any scenario—and not be afraid of heights. "To become a flight nurse, most transport programs required five years of nursing experience. During those five years, at least two years must be in an intensive care unit, and one year must be in an emergency department at a level I or level II trauma center," explains Wall. "This gives you well-rounded experience so that you can take care of any patient scenario successfully."
Patience is Key
Wall understands that that journey to becoming a flight nurse—or any type of nurse—can be long and sometimes arduous. "My biggest piece of advice for those interested in becoming a flight nurse is to be patient," advises Wall. "It's a long road to become a flight nurse, but it's worth the wait. Get as much knowledge and experience as you can because that will help you be a better nurse."