Pediatric Nurse Practitioner Robert Sylvester loves setting up future generations for success.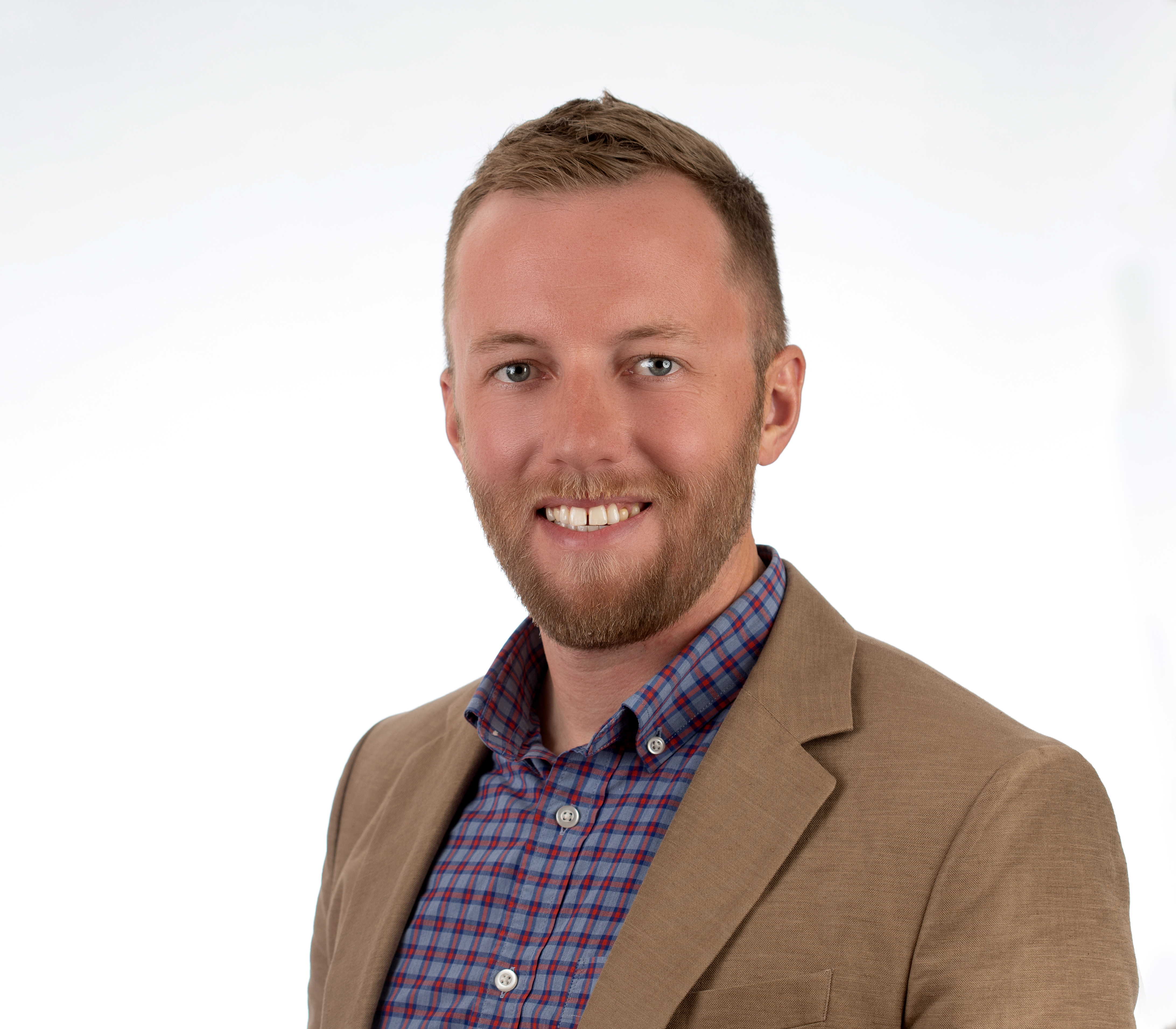 Sylvester's path to pediatric nursing
Robert Sylvester, DNP, APRN, CPNP, is a clinical assistant professor and director of the Pediatric Primary Care Nurse Practitioner Doctor of Nursing Practice specialty track at the University of Utah College of Nursing (CON).
Sylvester, originally from New Hampshire, moved to Utah in 2002 due to Air Force stationing. Sylvester wasn't always set on becoming a nurse—an experience that he shared while in the Air Force drew him to the nursing profession. "When I was in the Air Force, one of my best friends had a child that was born at 30-weeks gestation. I spent a lot of time with his family in the hospital, and I was able to meet many pediatric nurses. I knew at that time that pediatric nursing was what I wanted to do," explains Sylvester.
Sylvester then began his nursing education and career. He graduated from Westminster College with a Bachelor of Science in Nursing degree in 2010, the University of Colorado with a Master of Science degree and Pediatric Nurse Practitioner Certificate in 2013, and a Doctor of Nursing Practice degree from the University of Colorado in 2019.
Sylvester keeps busy—he is not just a CON faculty member, but a practicing Pediatric Nurse Practitioner (PNP) and volunteer. "I worked for six years in pediatric primary care, and now work as a PNP in the Cleft & Craniofacial Program at Intermountain Healthcare Primary Children's Hospital. I have also been volunteering as a PNP at the Maliheh Free Clinic since 2013," says Sylvester.
Caring for future generations
Sylvester's favorite aspect of pediatric nursing is having the ability to positively impact the lives of children and their families. "I love nursing and being able to care for our future generation," says Sylvester. "Children are innocent, and their health is impacted by those around them. I knew that if I could help them and their families provide the child with opportunities, that child would have the best outcome in life."
Sylvester believes that a pediatric nurse's decisions can improve their patient's health across the lifespan—their physical health, mental health, and family life. "As a PNP, I am able to impact my patient's life and future in a more direct route," says Sylvester. "I love being able to hold infants—making a bad day the best day ever, being able to talk with adolescents about what they want to do with their life and hear their interesting stories, and supporting families and parents to optimize their child's health and mental health."
A day in the life of a pediatric nurse practitioner
There are various pediatric nursing specialties, meaning each pediatric nurse's role varies. Sylvester describes his typical day as a PNP:
"When I was in primary care, a typical day was seeing around 25 patients and going room to room managing a variety of physical and mental health conditions," Sylvester explains. "For me, working in a specialty clinic is different and tasks vary. Some days I am in clinic seeing patients for their general health needs, some days I see kids prior to surgery and observe the surgery, some days I am writing letters to insurance companies and managing parent medical health concerns, and other days I am visiting new babies in the NICU and newborn nursery. I also manage prenatal counseling and medical/surgical planning."
Educating the next cohort of health care leaders
Sylvester not only loves working with children, but with students too. "I always wanted to teach and educate future nurse practitioners in the area of pediatrics, says Sylvester. "Students have enjoyed my clinical stories and knowledge that connects the conditions I am discussing in lecture to real life scenarios."
Sylvester was instrumental in reactivating the Pediatric Primary Care Nurse Practitioner Doctor of Nursing Practice specialty track in the fall of 2020. The specialty track was updated based on Sylvester's expertise in pediatric care and program of study recommendations. "My favorite part about teaching is being able to share my experiences," says Sylvester. "As the director of the newly-developed Pediatric Primary Care Nurse Practitioner specialty track, I was able to tailor a plan of study as I felt was appropriate based on my experiences working in health care."
How can CON students become pediatric nurses?
"There is no specific training for students interested in working as a pediatric nurse, though I would recommend getting as much clinical experience in pediatrics prior to graduation," explains Sylvester. "Let your faculty know that you are interested in pediatrics and they can help place you in more pediatric rotations."
Sylvester is always available to discuss pediatric nursing with students. He invites students to contact him at Robert.Sylvester@nurs.utah.edu.
Sylvester's pediatric nursing advice
"Start collecting fun and silly socks and ID lanyards! Have a fun and silly personality, and always show up to clinical or work with a positive attitude. Kids sense when someone is not interested in their stories, and parents of infants can sense the same," says Sylvester. "Get caught up on all the recent Disney movies. Patients will certainly ask your opinion on the latest shows, and you don't want to be oblivious to the new characters."