Clinical Associate Professor Dr. Kimberly Garcia is passionate about improving global health. As a Certified Nurse-Midwife (CNM) and Women's Health Nurse Practitioner (WHNP) for more than a decade, Garcia's work has focused on practicing, researching, and teaching midwifery and women's health both locally and globally.
An important part of Garcia's work is participating in medical missions to Central and South America. She has volunteered five times with Refuge International, a non-profit that extends health care to communities in Guatemala. She and Dr. Matthew Fuller, director of the Global Health Fellowship for the Division of Emergency Medicine, have also travelled to Cusco, Peru to consult with Sacred Valley Health, a non-profit that extends health care to indigenous highland communities wherein Fuller is an executive board member.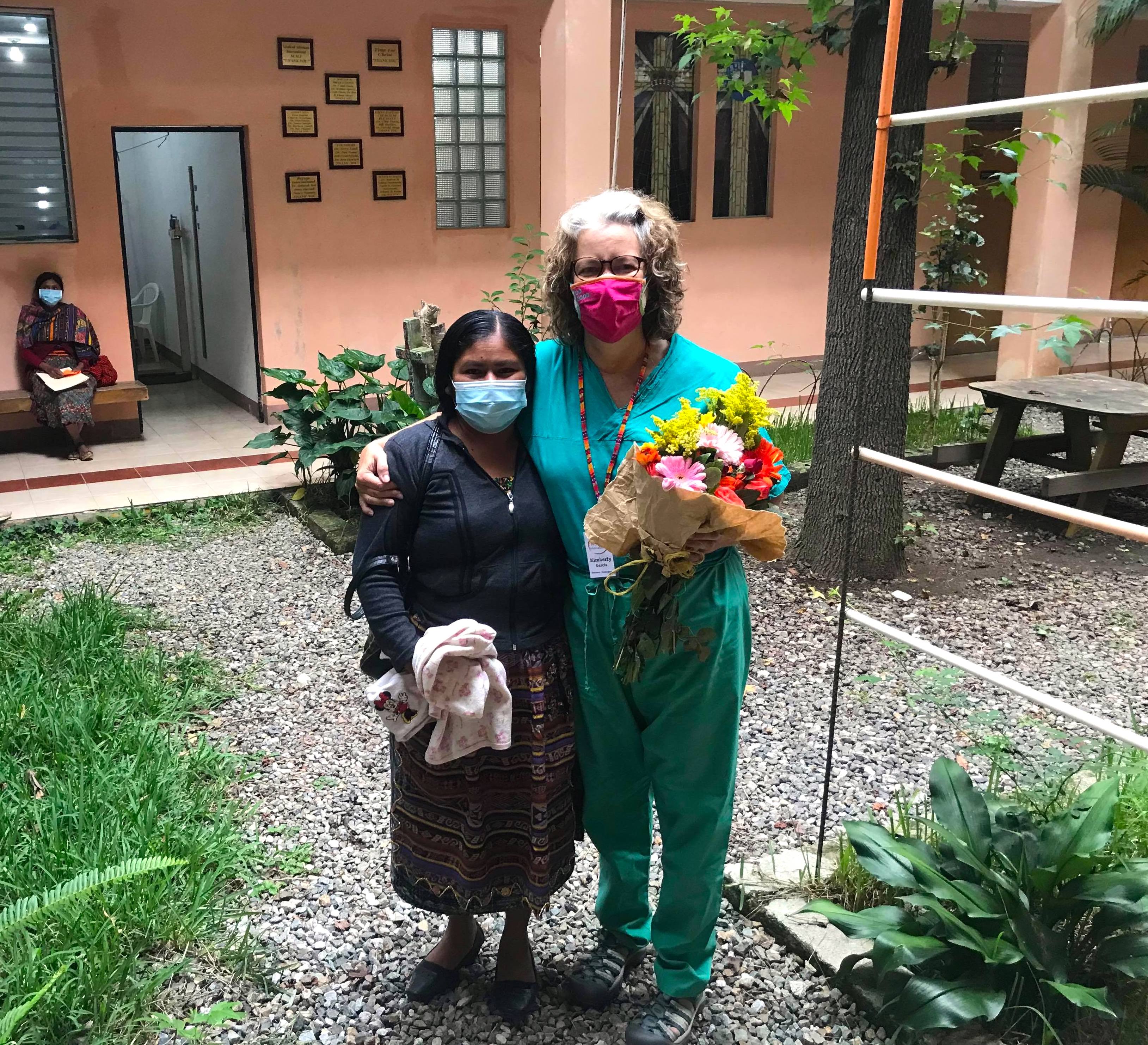 Garcia's latest medical mission to Guatemala
Garcia recently returned home from yet another Refuge International medical mission in Guatemala. Refuge International maintains three health clinics in the country, providing week-long surgery, primary care, and dentistry health clinics four times per year. The medical missions provide sliding scale, low-cost quality health care to Guatemalan communities, facilitating healing for patients who lack access to clean water and supplies essential for recovery.
"Guatemala has a combination of private and socialized medicine which frequently is not accessible," explains Garcia. "Coming to the Refuge International clinic in the morning and having a surgery by evening is nothing short of miraculous for most Guatemalans."
For Garcia, the mission had many purposes—she provided patient care, taught lay midwives, and conducted a human papillomavirus (HPV) survey.
"I conducted a survey on self-testing for HPV and focus groups with Guatemalan lay midwives. I taught lay midwives about hypertension, pre-eclampsia, and how to take blood pressure," says Garcia. "Each lay midwife received a backpack with two birthing kits, a blood pressure cuff, and stethoscope from Refuge International. Every patient who filled out an HPV survey received a fun item from Dr. Deanna Kepka, an international HPV expert and associate professor at the CON."
In the future, Garcia would like to extend her HPV study and research to Sacred Valley Health medical missions in Peru. "Cervical cancer, which HPV causes, is the leading cause of female death in Peru and much of Central America," states Garcia. Her resulting program of study could aid in decreasing the rate of cervical cancer fatality by increasing the information, training, and resources available to women in Peru.
"Even though Kepka nor Fuller were in Guatemala during this trip, one U is coming together to improve care in the developing world," says Garcia.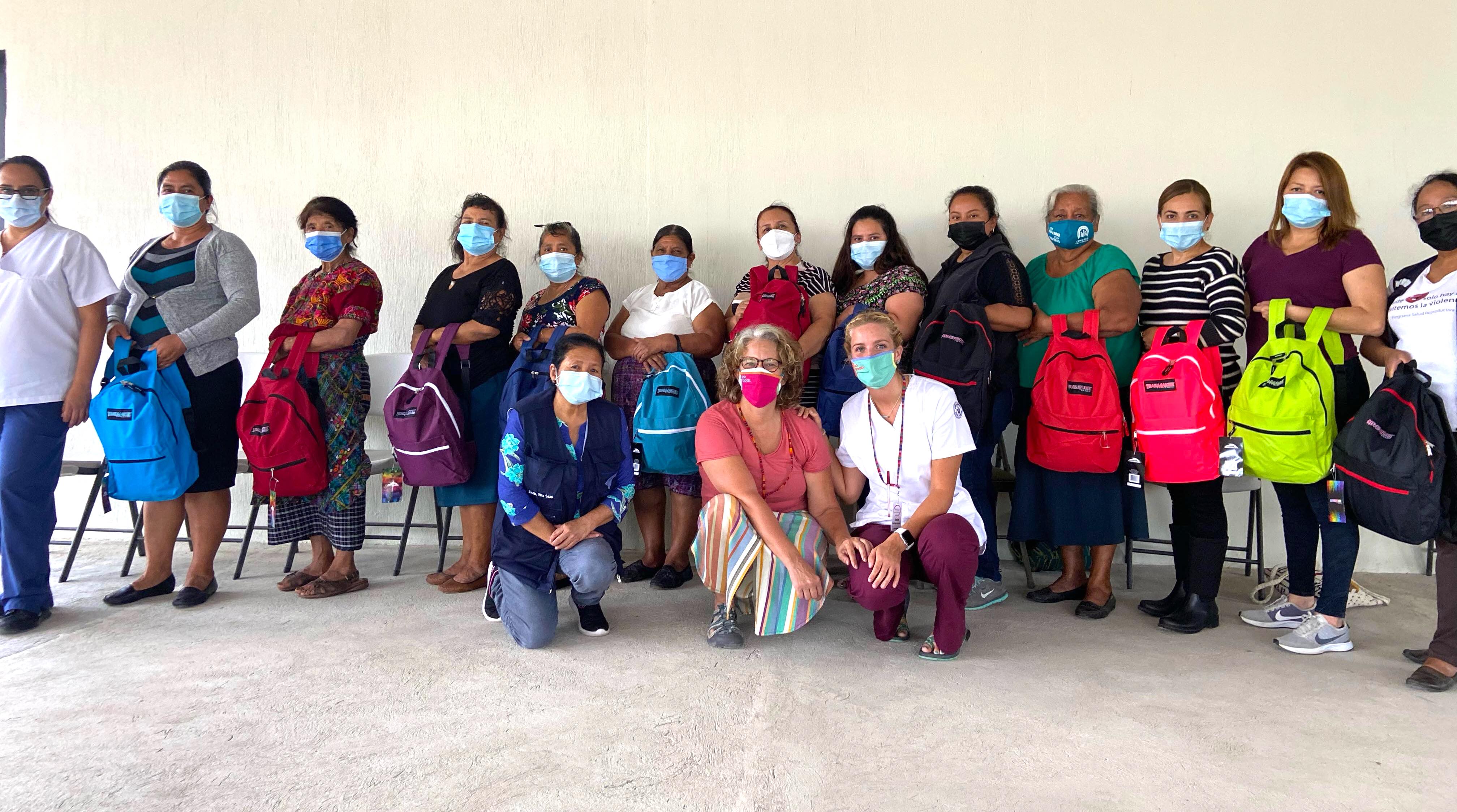 Helping every patient find relief
Garcia relays that it's rewarding to dramatically change a person's life by volunteering her time and skills.
"I had a patient with a foot-long uterine prolapse that she had suffered with for nearly twenty years due to birthing eight children," says Garcia. "This is common to see in Guatemala as some women have many children and continue to perform taxing, upright labor—sometimes in the fields—after childbirth. The prolapse was too big to operate on so we put a pessary [a prosthetic device inserted into the vagina to support its internal structure] in the patient, which literally changed her life."
"Patients break down bawling when they wake up from surgery and their gallbladder or hernia or ovarian cysts has been fixed," says Garcia. "I could relay similar stories from this trip and other trips, and I'm sure every volunteer has a similar story they could share."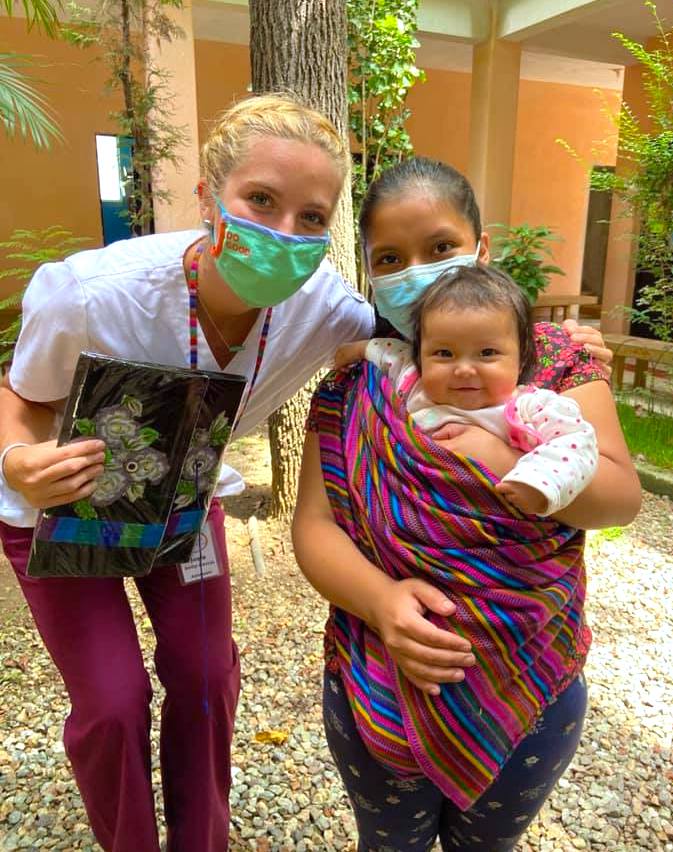 The crucial role of nurses and midwives in global health
Nurses and midwives can play a critical role in improving global health. Garcia explains that there are many ways that nurses and midwives participate in global health initiatives. Other than volunteering their time and skills to provide patient care, nurses and midwives educate providers in other countries about health care advances in the US, conduct research about international health care issues, publish articles and present information about health care conditions in other countries, and donate medical supplies to clinics—like pap smear kits, speculums, and endometrial biopsy kits.
"Health care providers who serve other countries often feel they receive more than they give," expresses Garcia. "Guatemalans, in particular, are better people than their circumstances and their gratitude is exponential."