It all started with a poster. While College of Nursing (CON) Assistant Professor Jenny Alderden, PhD, APRN, was attending nursing school at the University of Illinois, she saw a poster for the Navy Nurse Candidate program, a scholarship program for nursing students. Intrigued by the adventurous career of military nursing, Alderden applied for the program. She was drawn to nursing because it offered her the opportunity to make a difference in the lives of others, so assisting local and global communities as a military nurse seemed like a good fit. Alderden was accepted into the Navy Nurse Candidate program—the Navy funded her last two years of nursing school, and after graduation Alderden was commissioned into the United States Navy Nurse Corps.
"Military nursing gave me a chance to work with a team and to have adventures. I loved being able to travel the world and deliver nursing care in different environments—from a field hospital to an academic medical center," says Alderden. "In my seven-year military career, I was stationed in San Diego, Okinawa, and Iraq. In Okinawa, I was a member of the Critical Care Air Transport Team, and in Iraq, I was the lead nurse of a shock trauma platoon and a helicopter en-route care nurse."
Alderden left the Navy in 2009 to further her academic career. She completed a Master of Science in Critical Care Nursing degree at the University of Washington and a PhD in Nursing from the CON. Alderden now works as an assistant professor at the CON, where her research centers on preventing pressure injuries in critical care patients—an interest that stems from caring for a military patient who developed a severe pressure injury in Iraq.
Though she is no longer a military nurse, Alderden thinks fondly of her time in the Navy and encourages nursing students to look into the career.
"I became a nurse because I wanted a career where I would make a difference. It was incredibly rewarding to train Corpsmen [Navy medics] to operate independently. The Corpsmen go out with the Marines, and their emergency response skills save lives. Several of the Corpsmen I worked with have gone on to become physicians, nurses, or Navy Chiefs," says Alderden.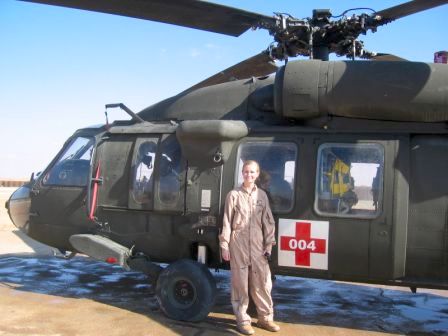 A day in the life of a military nurse
A typical work day as a military nurse varies depending on which branch you serve in, where you are stationed, and what your nursing specialty is.
"Stateside, military nursing looks a lot like civilian nursing. We work with Corpsmen, providers, and other health care team members to care for patients. We also help train the Corpsmen and newer nurses," explains Alderden. "In the Iraq war, there was no typical day. As members of a shock trauma platoon in Al Anbar province, my job was to help stabilize patients as quickly as possible and then fly with them in a helicopter to a base where they could get more definitive care."
A military nurse's job is not limited to caring for other service members. Military nurses can participate in local and global health initiatives, treat the families of service members, assist in humanitarian relief efforts, provide emergency care to victims of natural disasters, and more.
"As commissioned officers, military nurses serve as leaders who advance health and wellness in the military and civilian communities here and abroad. Military nurses also assist in global responses to large-scale health disasters," says Alderden.
In addition to caring for patients in any community, military nurses care for patients in any environment. Adaptability is a crucial trait military nurses need to possess—they have to provide care in a number of situations and locations at a moment's notice.
"Military nurses train to care for patients in any environment," says Alderden. "I have cared for patients in an airplane, a helicopter, a field hospital, and a hospital ship in addition to working in a large academic medical center."
A challenging, yet rewarding career
Though it is rewarding, military nursing is not easy. Military nurses aim to provide comprehensive and compassionate care even in the most adverse situations. 
"Sometimes it was a challenging environment. We took care of patients while mortars were falling (i.e. indirect fire), and we even cared for a member of our team who was injured in indirect fire while caring for someone else," says Alderden. "We tried to provide culturally competent care for our Iraqi patients, which could be challenging if an interpreter was not available. We strove to provide compassionate and excellent care to everyone—military members, civilians, and enemy combatants alike. Overall, military nurses focus on excellence in patient care through teamwork and training no matter where we are."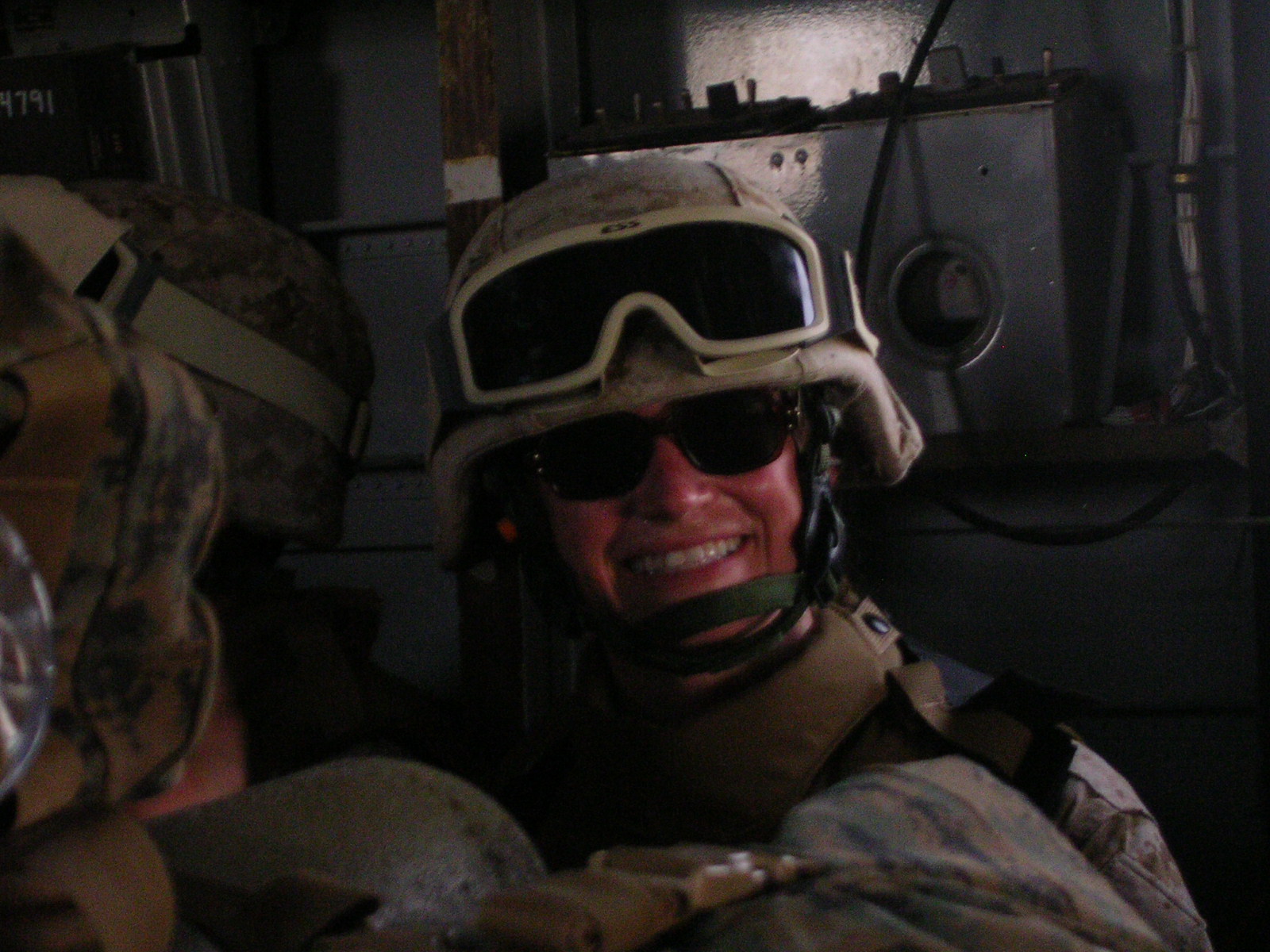 How to become a military nurse
Becoming a military nurse begins by contacting a recruiter, ideally while enrolled in or before beginning nursing school.
"I recommend that nursing students interested in a military career reach out to a recruiter while they are still in school, because funding and other opportunities exist for nursing students," says Alderden. "I also recommend contacting former and current military nurses to hear more about their experiences and help determine if the military may be right for you."
Alderden's advice for prospective and current military nurses
"My advice to new military nurses is to embrace the adventure. Military nurses have to be well prepared and emotionally resilient because they serve in all kinds of settings—from inpatient mental health, to a hospital ship, to a war zone.  Your training will prepare you to function well in all sorts of environments, and you will emerge with leadership skills you didn't know you had," says Alderden. "I also advise all nurses, and especially military nurses, to lean on each other.  Military nursing can be physically and emotionally challenging, and we are all stronger together.