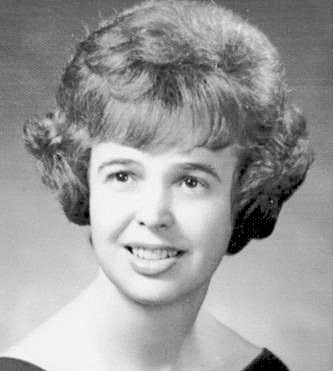 Joyce Cameron Foster, PhD, CNM, professor emerita and nurse-midwifery leader, passed away on March 24, 2022 at 85 years old.
 
Inspired by nursing from a young age, Joyce entered the field because she loved hearing her mother's stories about working as a night nurse in the newborn nursery.
 
Joyce graduated from the University of California Los Angeles with a Bachelor of Science in Nursing degree in 1958. During her graduation ceremony, Dean Lulu Hassenplug advised Joyce to pursue her passion for maternal care by applying for the master's program at Yale. After a year of working as a registered nurse within medical-surgical and gynecology units, she was accepted into Yale's midwifery program. After completing the program in 1961, she was invited to join the Yale nursing faculty. In 1962, Joyce accepted an offer from Brigham Young University to teach within their baccalaureate nursing program.
 
During graduate school, Joyce became actively involved in the American College of Nurse-Midwives (ACNM)—which had just been founded in 1955. As a member of ACNM's Philosophy Committee, she was involved in writing ACNM's first definition and philosophy of nurse-midwifery.    
 
In 1964, Dean of the University of Utah College of Nursing (CON) Mildred Quinn obtained a grant to begin a midwifery program at the college, and recruited Joyce to join the faculty as an assistant professor to pave the way. Joyce developed and implemented the first graduate nurse-midwifery program west of the Mississippi, accepting the first class in the fall of 1965. She was the only faculty member in the program—she taught all of the didactic and clinical courses while attending all student deliveries at the newly-opened University Medical Center.
 
"Certainly, the loss of a visionary pioneer who refused to hear the word 'no' when founding and growing the nurse-midwifery program, the longest continually existing program west of the Mississippi," says Assistant Professor Emeritus Jane Dyer.
 
At this time, ACNM members had concerns about the midwifery certification process since there was no system of quality control. Joyce became the chair of the Certification Committee, which later became the American Midwifery Certification Board. She authored the first Utah Nurse-Midwifery Practice Act in 1971.
 
Joyce earned her PhD in Health Science from the University of Utah in 1981. Seeing the need for additional birthing services, she established and directed BirthCare HealthCare faculty practice in 1986, and was instrumental in starting the experiential education midwifery initiatives at Hill Air Force Base and Shiprock. She published 16 articles, delivered 19 papers and presentations, and wrote 32 grants totaling ~$7.2M. She was promoted to professor with tenure in 1992. Joyce was inducted as a Fellow with ACNM in 1995, and received the Hattie Hemschemeyer Award in 1996—the highest honor bestowed by ACNM. She retired as professor emeritus in 2001, and continued to generously give her time to her church and community.
 
"Sarah and family, my heart goes out to you in this moment of grief. It was my honor to have Joyce as a teacher and colleague. She was an amazing woman and her legacy in the midwifery world will stand strong for generations to come," says former Associate Dean for Faculty Practice Leissa Roberts. "In the words of Terry Pratchett, 'No one is actually gone until the ripples they cause in the world die away.' Dr. Joyce Cameron Foster's ripples will continue to move across the generations for as long as we have midwives!"
 
To view Joyce's obituary, click here.