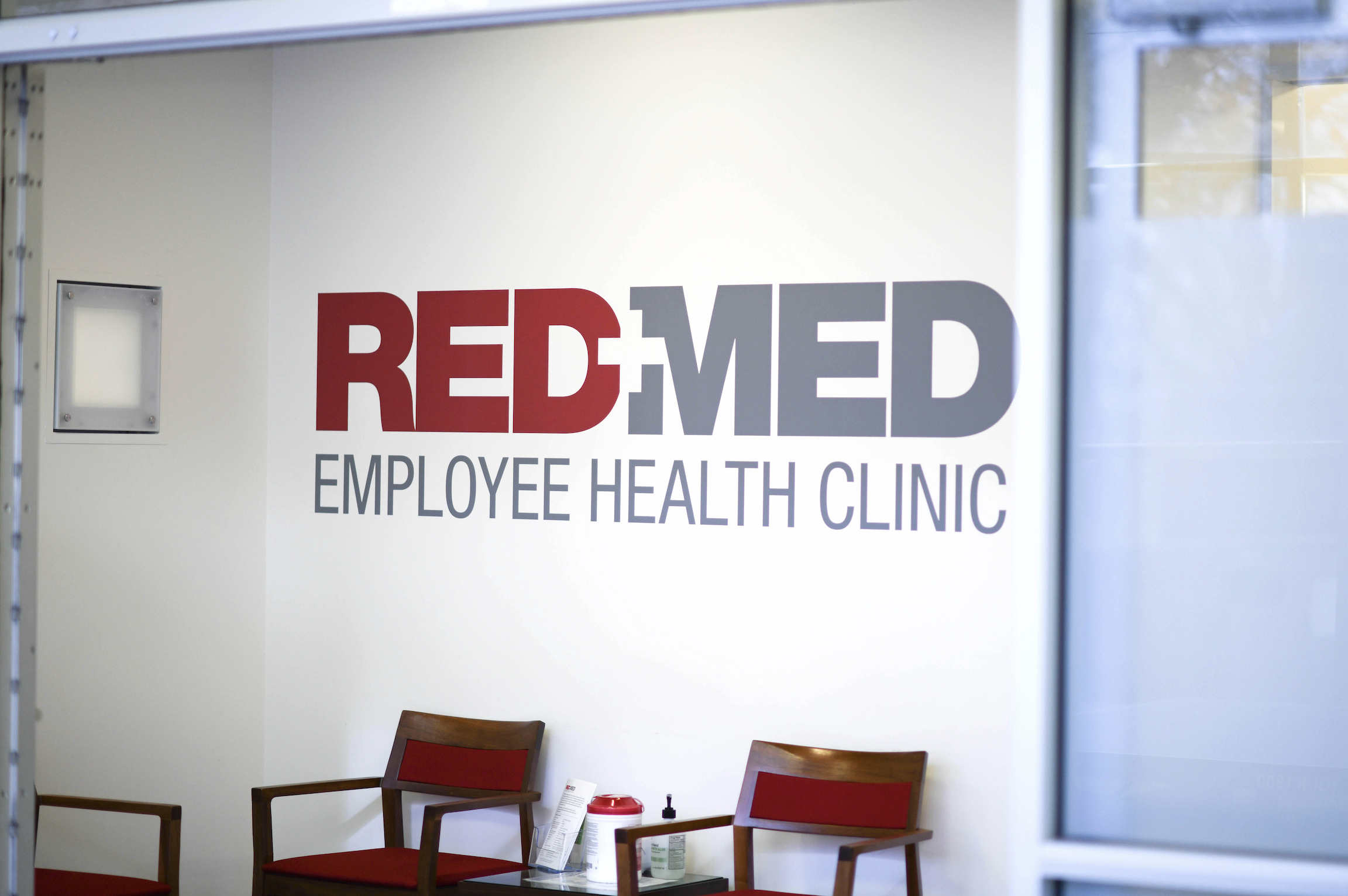 What is RedMed?
The University of Utah RedMed Employee Health Clinic provides U of U employees non-emergency health care services.
Located on the ground floor of the A. Ray Olpin University Union building, RedMed offers urgent care, work injury, immunization, and occupational medicine services at no cost to U of U employees. The clinic is operated in partnership among the Division of Human Resources, College of Nursing, and School of Medicine. RedMed nurse practitioners and medical assistants provide individualized, equitable care. 
"The RedMed clinic is a huge benefit to U of U employees. You have convenient, fast, and high-quality medical care right on campus at no cost to the employee," said Katie Davis, DNP, FNP-C, nurse practitioner at RedMed.
RedMed is known for its convenience, offering both in-person and virtual visits. Employees can be seen at the clinic day-of while on break without taking paid time off. RedMed's on-campus location is ideal—employees can utilize the university shuttle to efficiently transfer between their place of employment and the clinic. RedMed also collaborates with pharmacies on or near campus for easy prescription management.
"I love being involved in this clinic because I love the opportunity to provide kind and compassionate care to my fellow colleagues! It has been fun to get to know the wide variety of jobs the U of U offers, and to see all the wonderful people who fill those jobs. I am motivated to continue to expand services at RedMed so we can be every employee's favorite place for healthcare," said Davis.
What services does RedMed Offer?
RedMed is the first stop for U of U employees who have a non-life threatening or non-limb threatening injury, work-related injury, basic health care need, or acute illness.
RedMed offers the following services: 
•    In-clinic laboratory services such as rapid influenza and strep throat screenings, STI testing, urinalysis, pregnancy testing, and blood sugar testing
•    Immunization services including influenza, hepatitis B, shingles (Shingrix), pneumonia (Prevnar 13), and tetanus/pertussis/diphtheria (tDap)
•    Bleeding, cuts, and staple and suture removal
•    Broken bones, fractures, sprains, and strains
•    Mild to moderate burns
•    Breathing difficulties
•    Eye irritation and redness
•    Skin rashes and infections
•    Colds, cough, fever, headache, ear ache, throat soreness
•    Nausea, vomiting, diarrhea
Click HERE to view the full list of RedMed services.
Does RedMed offer occupational health care services?
The clinic not only offers basic health care services, but manages occupational and work-related injuries, including accidents and falls, exposure to blood-borne pathogens, chemical exposure, and back pain. RedMed offers services and evaluations that may be required for employment, such as hepatitis B and tuberculosis screening, animal handler evaluation, and OSHA respiratory clearance evaluation.
"We deliver services U of U employees may need for employment, such as N-95 mask fit testing, immunizations, and other work-related assessments," said Davis.
Any workplace injury or accident that occurs during operational hours should be evaluated at the RedMed clinic. Completion of the Worker's Compensation Form 122 is required. The form is available at the clinic, from your supervisor, or online HERE.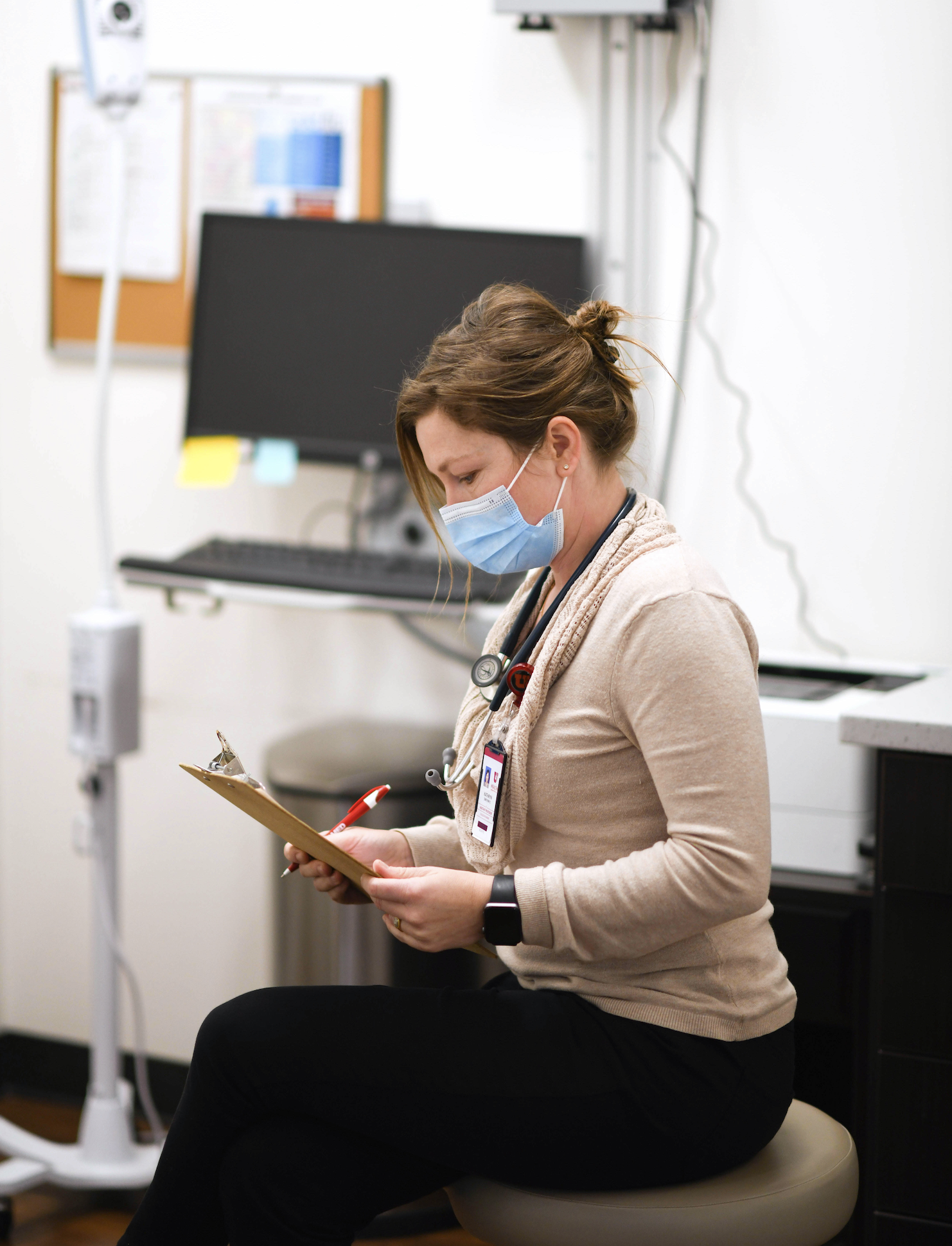 Does RedMed satisfy WellU requirements?
Yes, U of U employees may visit the RedMed clinic to satisfy their annual physical/wellness exam WellU requirement. Employees who complete WellU requirements receive a discount on their cost of enrollment in the university's employee health care plan of up to $40 per month. If the rate is less than $40 per month, WellU participants pay $0. To learn more about the WellU employee benefit program, click HERE.
How can employees visit RedMed?
RedMed offers both scheduled and walk-in appointments. U of U employees may schedule virtual and in-person appointments through the Division of Human Resources RedMed web page HERE. The clinic is open Monday through Thursday from 8:00am-5:00pm, and Friday from 9:00am-3:30pm. The clinic is closed daily from 1:30pm-2:00pm, and on all University holidays and closure days. 
Can students visit RedMed?
RedMed does not offer services for U of U students. The U of U Student Health Center offers students and their families low-cost services such as primary care, preventive care, women's health, family planning, pediatric care, HIV/STI testing, immunizations, and more. Learn more about the Student Health Center HERE.