When the framework for a special family caregiving initiative emerged in 2017, it was done by a small group of people with one big idea.
Lee Ellington (pictured, left), PhD, professor at the University of Utah College of Nursing, noticed an alarming upward trend in needs surrounding family caregiving work. And she knew the University could play a powerful role in creating local change.
"We built our programming around the University of Utah's strengths," Ellington explains. "We have the resources and ability to lead on campus, and interface with the community. We also knew we needed to organize and increase efforts to become a better partner with community stakeholders in creating caregiver outreach and policy."
Ellington voiced concerns about the growing need for caregiver support. She expressed ideas and gathered information within her academic area and in the community at large. College of Nursing faculty, staff, and development board members shared Ellington's concerns and echoed her desire to create change through the initiative.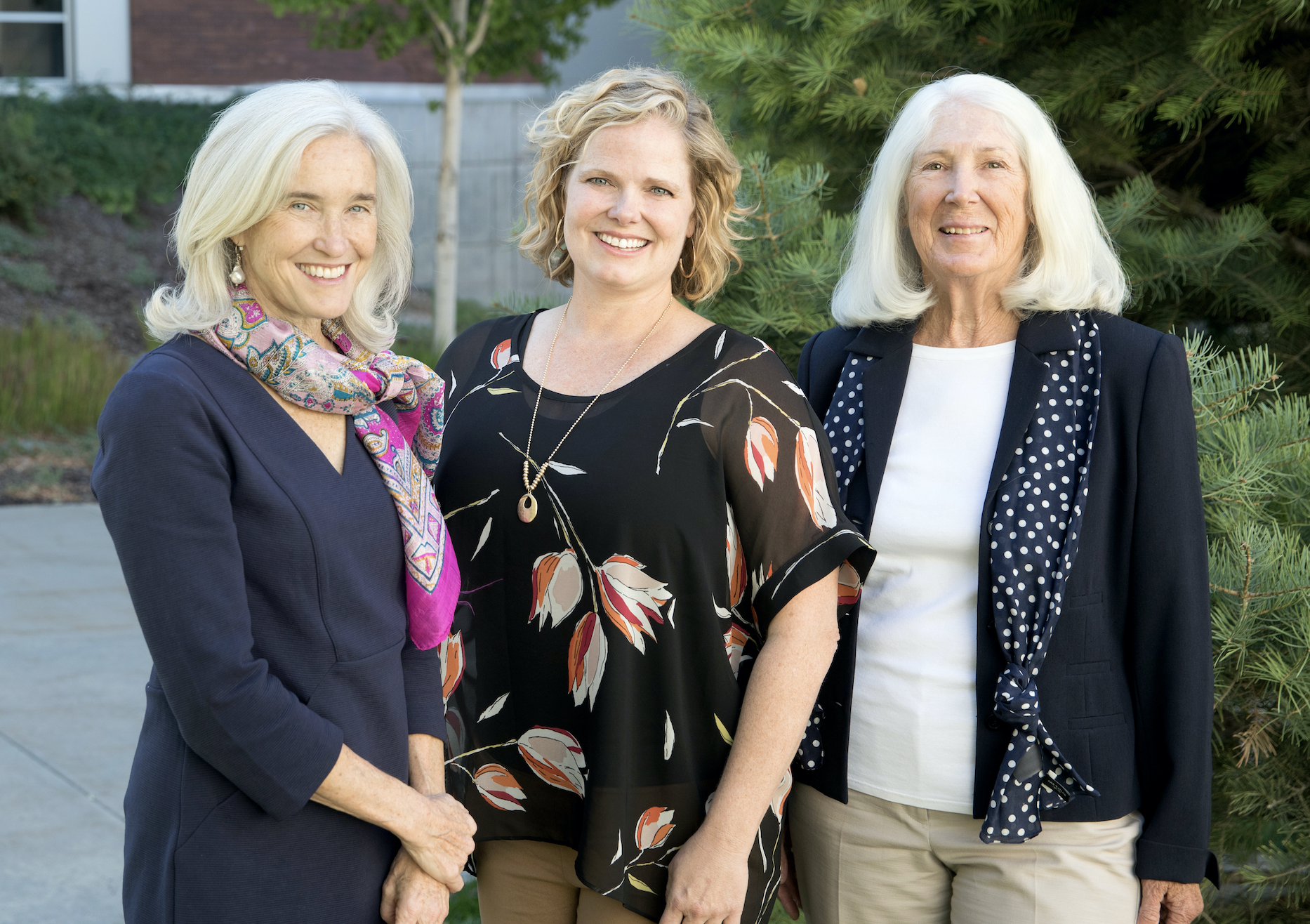 Along with Debra Scammon (pictured, right), PhD, of the David Eccles School of Business, and Rebecca Utz (pictured, center), PhD, from the College of Social and Behavioral Science, Ellington was awarded the Innovations in Aging Research grant from the University's Center on Aging. Channeling the award into strengthening the College of Nursing's ongoing family caregiving work, the three colleagues began campus-wide conversations and partnerships to identify what more could be done to help meet rising challenges for Utah's more than 336,000 caregivers.
In 2020, the original caregiving initiative was reimagined as the Family Caregiving Collaborative, led by the College of Nursing, with Ellington as director. It now encompasses 35 faculty, multiple community partners, and a growing network of allies across the University.
"The concept of family caregiving is something that resonates with everyone," says Deidre Schoenfeld, the College of Nursing's strategic initiatives program manager. "Many people have their own caregiving story or are familiar with the growing need to support those in caregiving roles."
Caregivers are relatives, partners, friends, or neighbors who provide support for someone with a chronic condition or disability. They may include children caring for aging parents, parents with differently abled children, spouses shouldering the burden of chronic disease, or myriad other situations.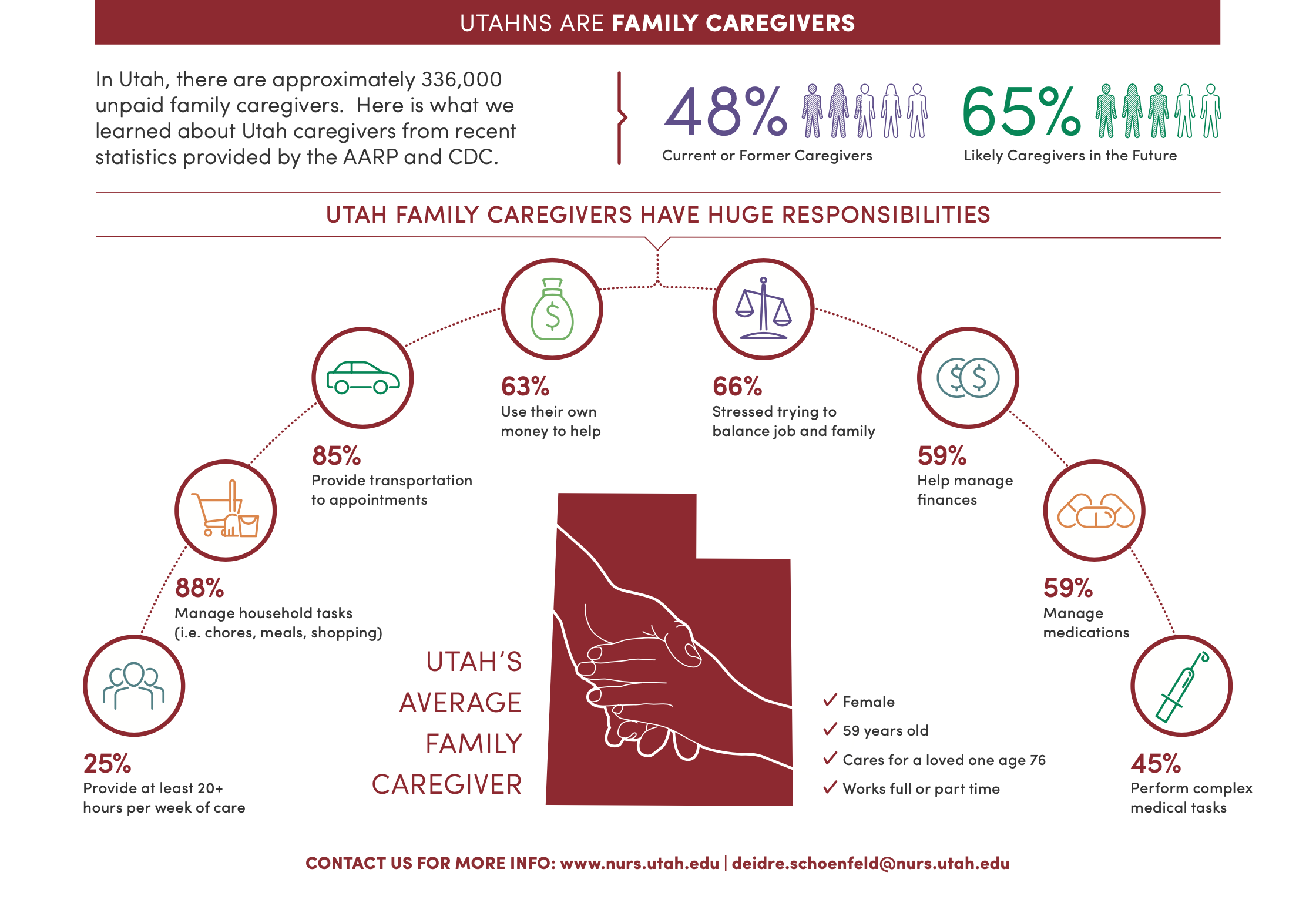 According to Utz, the success of the Family Caregiving Collaborative depends upon an interdisciplinary approach. "Working together, we can give experts and stakeholders the tools to identify and address the complex issues surrounding family caregiving, which encompass social, medical, physical, financial, spiritual, and emotional needs," she says.
"Caregiving takes place across a lifespan, and varying circumstances," Ellington adds. "Our research shows a real danger of heading into a public health crisis because caregivers are providing a substantial amount of care without the same quality of training or resources available in a traditional health care system. One of our biggest goals is to provide access to consistent, reliable help and education."
"The saying 'It takes a village…' applies to the public health crisis facing family caregivers," says Scammon.  "Just as families often come together to care for a person with chronic illness or disability, the Collaborative brings together these caregivers, researchers, local health care providers, community leaders, policy makers, and educators to recognize the essential role families play in managing the health and well-being of our communities."
"We have the unique opportunity to build our Collaborative through the lens of real community needs and discover where we can make the most impact for care." Ellington agrees. "It starts with collaboration, coordination and feedback."
Progress has accelerated over the past year. The COVID-19 pandemic highlighted findings this group hopes to bring to the forefront of education and policymaking. As many people self-isolated and followed stay-at-home orders, caregiving needs intensified due to lack of external support. Caregivers reported doubling down on responsibilities such as transportation, home health care, and added household tasks.
"COVID really magnified the fragility of the systems caregivers rely on," explains Schoenfeld. "Without regular access to external services, caregivers are taking on the burden of necessary and routine health care."
Moving forward, the Collaborative plans to inform public policy, improve health professional education to better address family caregiving needs, and make research findings accessible to the larger community.
Last fall, Ellington and her team placed themselves squarely in the forefront of state-wide caregiving support efforts. Collaborative leaders partnered with the Center on Aging, pulling together a caregiving retreat and bringing in experts to lead a virtual symposium. More than 95 university faculty, community stakeholders, and family caregivers attended. The retreat helped the Collaborative gain momentum, attracted new community support, and solidified program goals to serve Utah's growing community of caregivers. 
As a nurse and caregiver herself, philanthropist Annette Cumming (shown below), who also serves on the Dean's Advisory Board at the College, was drawn to the Collaborative's mission. Recently, the Collaborative garnered her support in the form of a half-million-dollar gift from the Cumming Foundation.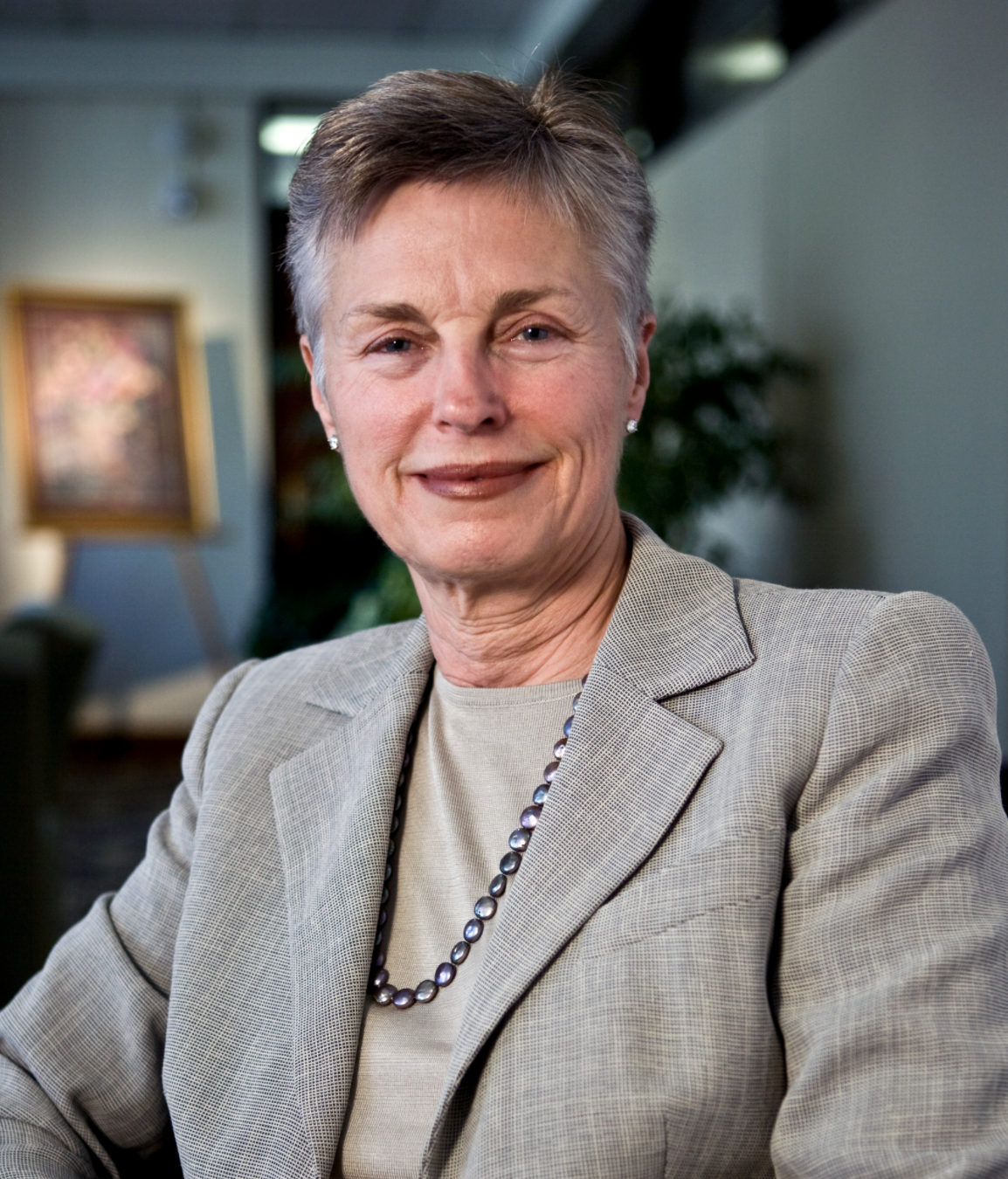 "This gift is personal to me," says Cumming. "As caregivers, we are often reluctant to ask for help for fear of being seen as inadequate. We try so hard to do it all ourselves, but rarely have the necessary skills. As a nurse, I thought I would be capable of caring for my husband and mother when the time came, but learned I was totally unprepared to provide the extent of care they needed."
"I am thrilled to partner with the College of Nursing in their efforts to recognize and support family caregivers," Cumming continues. "I've heard President Watkins and Senior Vice President Good define the One U philosophy as working together to solve big problems and maximize campus resources. The Collaborative is such a great example of this philosophy—interdisciplinary partners throughout the campus and community working together to support the lives of those who care for a person with a chronic condition or disability." 
"We think of Utah as a family state," Ellington says. "We now have the opportunity to be a national leader in daily caregiving. Our Collaborative is bringing people together and to the table to be part of that." 
To learn more about the Family Caregiving Collaborative, or to find resources for caregivers, please visit our webpage, or contact Deidre Schoenfeld.